close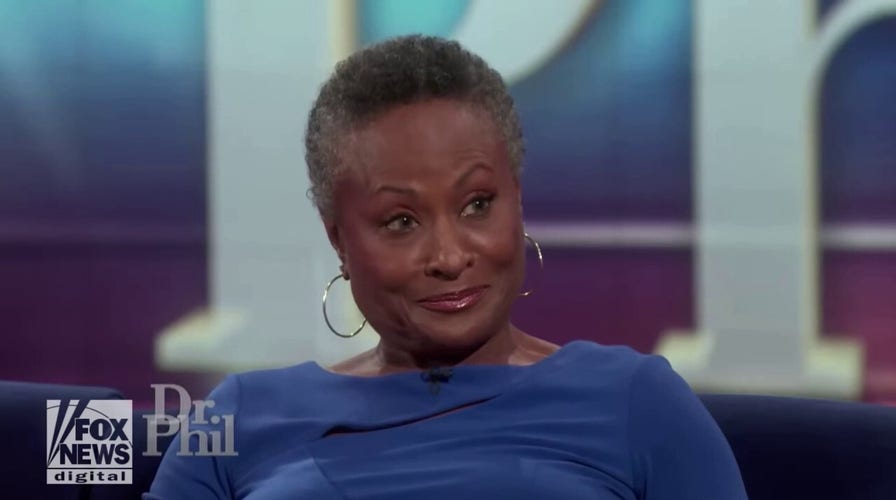 Video
Activist paid to lecture White women about racism says their tears are manipulative
Two activists on Dr. Phil founded an organization called "Race to Dinner" where groups of White women host them and are lectured about how they are "racist."
A theater in Canada that receives federal funding has sparked backlash for offering a performance of a play about Black women next month that is open only to "Black-identifying" audience members.
The National Arts Centre (NAC) in Ottawa is offering what it describes as a "Black Out" performance of "Is God Is" at its Babs Asper Theatre on Feb. 17 during Black History Month in both the U.S. and Canada, according to an announcement of the event.
"A Black Out is an open invitation to Black-identifying audiences to come and experience performances with their community," the theater said.
"The evenings will provide a dedicated space for Black theatergoers to witness a show that reflects the vivid kaleidoscope that is the Black experience."
NYU STUDENT GROUP DEMANDS BLACK-ONLY STUDENT HOUSING ON CAMPUS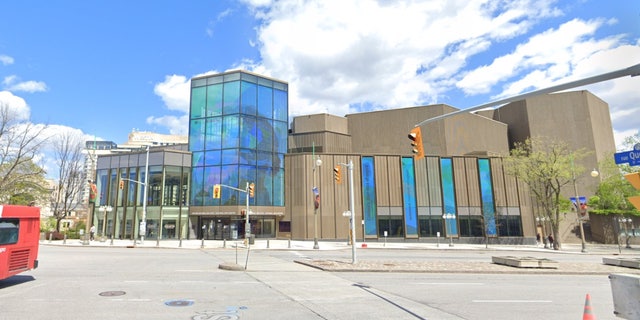 A view of the Babs Asper Theatre in Ottawa, which is offering what it describes as a "Black Out" performance open only to "Black-identifying" audiences.
(Google Maps)
The announcement stoked a negative response from some on social media who alleged "racism" and "cultural apartheid," according to the New York Post.
"So given that the National Arts Centre now does single-race-only shows, are they planning on doing a whites only show?" one Twitter user asked.
"Is God Is," which was written by and stars Black women, is about twin 21-year-old sisters Racine and Anaia, both who have burn scars from a childhood incident. Upon receiving a letter, they visit their mother, nicknamed "SHE" or "God," who also has scars all over her body.
CANADIAN PASTOR REPEATEDLY JAILED OVER COVID PROTOCOLS TO FACE FINAL TRIAL: 'CRAZY STUFF'
At her deathbed, their mother reveals that their father, referred to as "Man," was the one who set the fire. SHE instructs the sisters to go where they can find and kill Man and his new family.
Another "Black Out" performance sponsored by the NAC is reportedly scheduled at the Azireli Studio in May during its performance of a play titled "Heaven," a 2011 play by Kit Brookman.
The NAC did not answer a phone call from Fox News Digital, but a spokesperson for the theater assured Quillette podcaster Jonathan Kay that patrons will not be checked for their race at the door.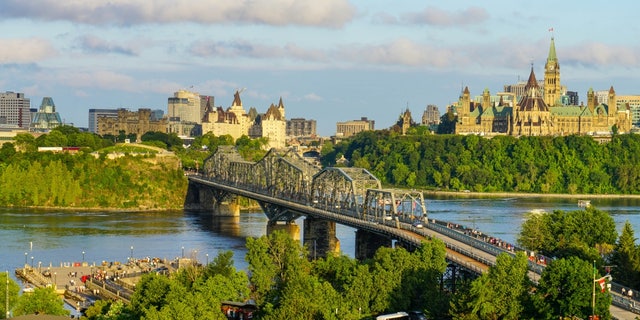 The Babs Asper Theatre in Ottawa is offering what it describes as a "Black Out" performance of "Is God Is" during Black History Month.
(Matthew Bailey/VWPics/Universal Images Group via Getty Images)
"No one will be turned away at the door," the spokesperson said.
"If someone self-identifies as a non-Black person and demands to enter the room, a member of our staff will be present to chat with this person," according to Theatre Pass.
CLICK HERE TO GET THE FOX NEWS APP
"We try our best to have this labor land on a non-Black staff member and we will have non-Black front-of-house, leadership, or technical and production team members present in the lobby to help deescalate such situations."
Jon Brown is a writer for Fox News Digital. Story tips can be sent to [email protected].