At the Sundance Film Festival this weekend, Brooke Shields two-part documentary, "Pretty Baby: Brooke Shields" debuted to an eager crowd, earning the film a standing ovation, as reported by Variety.
The Hulu show, slated to debut later this year, follows the model, now 57, journey to stardom, as a child model, a sex symbol, a mother, and more.
In the film, named after Shields' famously controversial film "Pretty Baby," Shields is set to revisit painful parts of her past, including a sexual assault, which she first recounted to The Hollywood Reporter.
Another incident explored in the documentary is Shields' Postpartum depression, which ultimately led her to take antidepressants, much to the chagrin of actor Tom Cruise.
BROOKE SHIELDS REMEMBERS BEING 'MOST FAMOUS VIRGIN IN THE WORLD'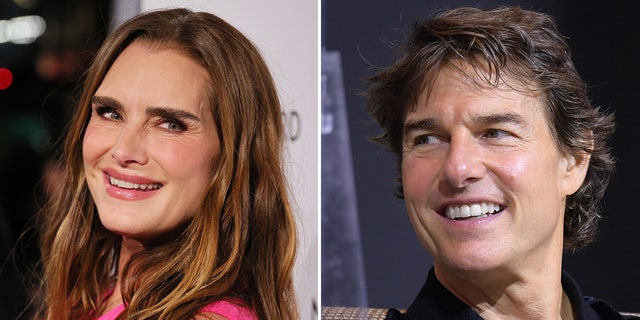 Brooke Shield's new documentary "Pretty Baby: Brooke Shields" explores the models life over several decades.
(Theo Wargo/The Chosunilbo JNS )
As reported by Variety, Shields is said to call the incident in which Cruise interjected his feelings on the use of medication, calling it "ridiculous."
At the time, Shields had just released her new book, "Down Came the Rain: My Journey Through Postpartum Depression," while Cruise was doing press for his movie "War of the Worlds." In a conversation with Matt Lauer on The Today Show, Cruise discussed his problems with psychiatric drugs.
Cruise, who co-starred with Shields in the 1981 film "Endless Love," described psychiatric drugs as "dangerous," which he says is independent of the Church of Scientology's choice not to use "mind-altering psychotropic drugs."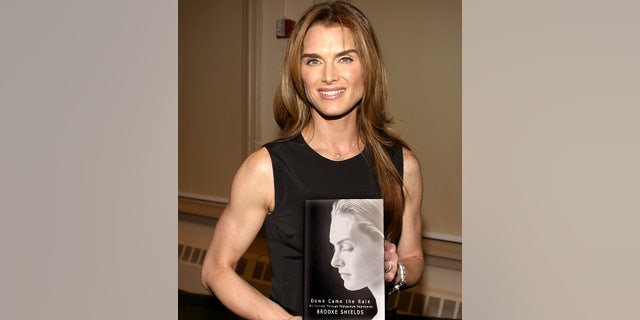 Brooke Shields detailed her struggle with Postpartum depression in 2005.
(Harold Cook/FilmMagic)
CLICK HERE TO SIGN UP FOR THE ENTERTAINMENT NEWSLETTER
"I've never agreed with psychiatry, ever. Before I was a Scientologist, I never agreed with psychiatry and then when I started studying the history of psychiatry, I started realizing more and more why I didn't agree with psychiatry," the actor told Lauer.
Shields boldly responded to Cruise's initial comments, writing an op-ed piece for The New York Times.
In the article, Shields addressed his interview, writing in part, "I WAS hoping it wouldn't come to this, but after Tom Cruise's interview with Matt Lauer on the NBC show 'Today' last week, I feel compelled to speak not just for myself but also for the hundreds of thousands of women who have suffered from postpartum depression. While Mr. Cruise says that Mr. Lauer and I do not 'understand the history of psychiatry,' I'm going to take a wild guess and say that Mr. Cruise has never suffered from postpartum depression."
She also added, "Comments like those made by Tom Cruise are a disservice to mothers everywhere. To suggest that I was wrong to take drugs to deal with my depression, and that instead I should have taken vitamins and exercised shows an utter lack of understanding about postpartum depression and childbirth in general. If any good can come of Mr. Cruise's ridiculous rant, let's hope that it gives much-needed attention to a serious disease."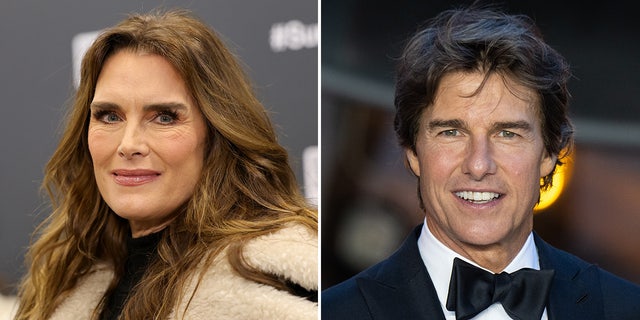 Brooke Shields told Jay Leno in 2006 that Tom Cruise had apologized to her for his comments about antidepressants. 
(Amy Sussman/Jeff Spicer)
CLICK HERE TO GET THE FOX NEWS APP
Although Shields would later tell Jay Leno on The Tonight Show that Cruise apologized, the topic was still discussed in the documentary.
"During one scene of the documentary, the camera zooms in on the headline 'What Tom Cruise Doesn't Know About Estrogen,' from a New York Times op-ed she wrote in response to Cruise. The Eccles applauded in delight, and did so again after actor Judd Nelson quotes his friend Shields at the time: 'Tom Cruise should stick to fighting aliens,'" writes Variety.
Representatives for Shields and Cruise did not immediately respond to Fox News Digital's request for comment.