close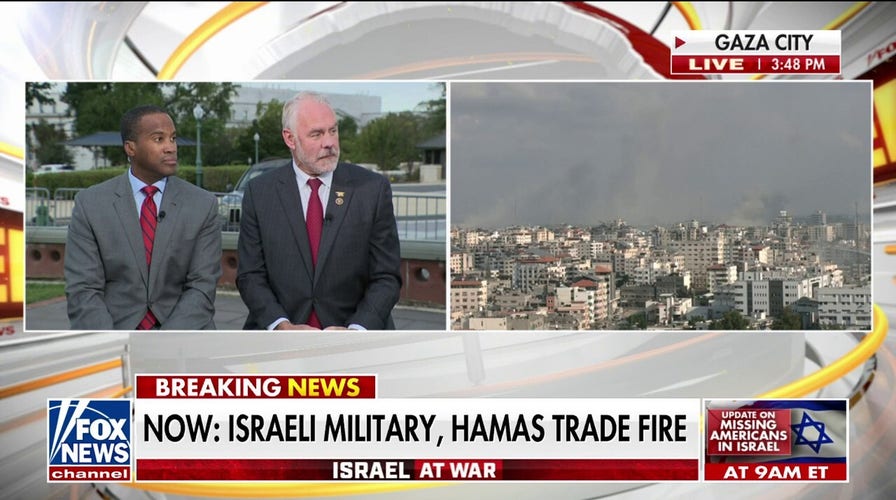 Video
Biden's legacy is 'inflation, invasion and Iran': Rep. John James
Rep. John James, R-Mich., and Rep. Ryan Zinke, R-Mont., join 'FOX & Friends' with reaction to the fourth day of fighting in Israel.
Working Brits have considered returning to the office in the winter as they continue to face a cost-of-living crisis that includes unbearably expensive heating bills in the coldest months.
"Our data shows increasing numbers of U.K. workers heading into the office — with free heating and the promise of stronger working relationships deemed more valuable as businesses continue to shape a balanced hybrid future of work," Jo Bertram, managing director of Virgin Media O2 Business, told The Independent.
She added that workers were "also increasingly looking to make the most of cheaper transport options, with many turning to public transport and walking to save costs."
HAMAS TERROR CHIEF EXPOSED AS LIVING IN LONDON PUBLIC HOUSING PROJECT, FUNDED BY UK TAXPAYERS: REPORT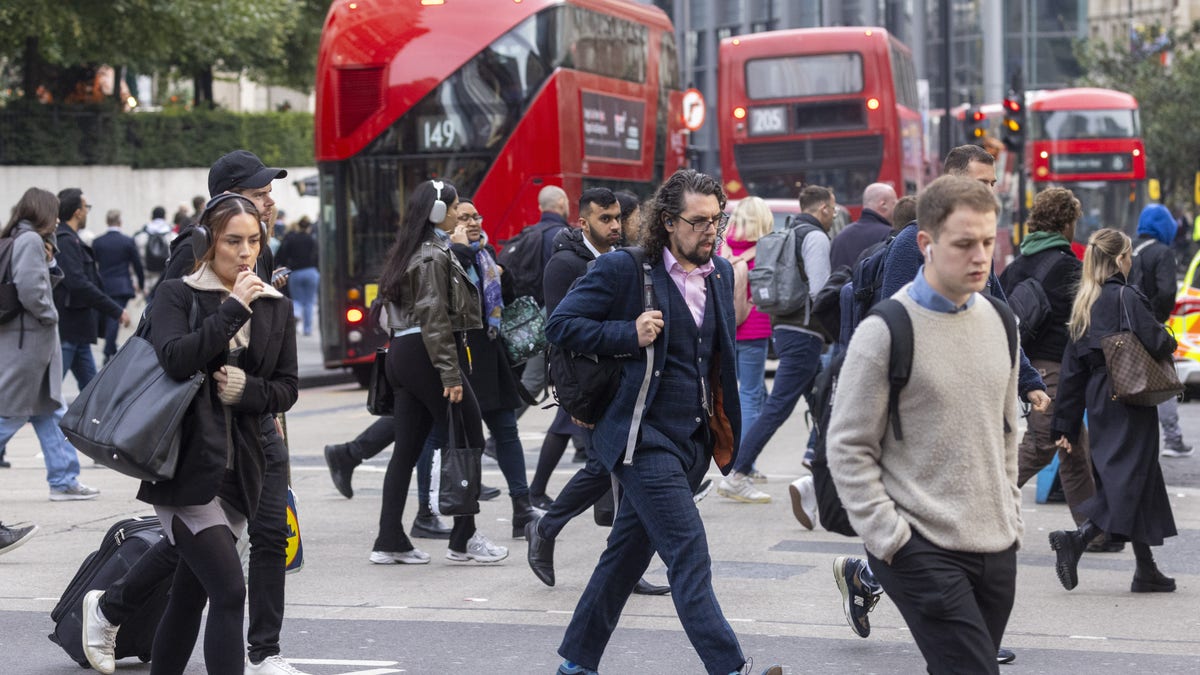 Commuters cross a road in London Oct. 16, 2023.  (Jason Alden/Bloomberg via Getty Images)
Around 20% of workers surveyed by O2 Business said they found it a luxury to work from home in the winter due to the soaring costs, with research showing that 56% of workers were heading into the office for four days or more because of the spike in heating costs.
The Independent cited a steady rate of inflation as one of the significant factors in the ongoing cost-of-living crisis that plagues the U.K.
ROYALS STAND STRONG AGAINST HAMAS, WHILE BBC HAD TO BE SHAMED BEFORE CALLING GROUP 'TERRORISTS'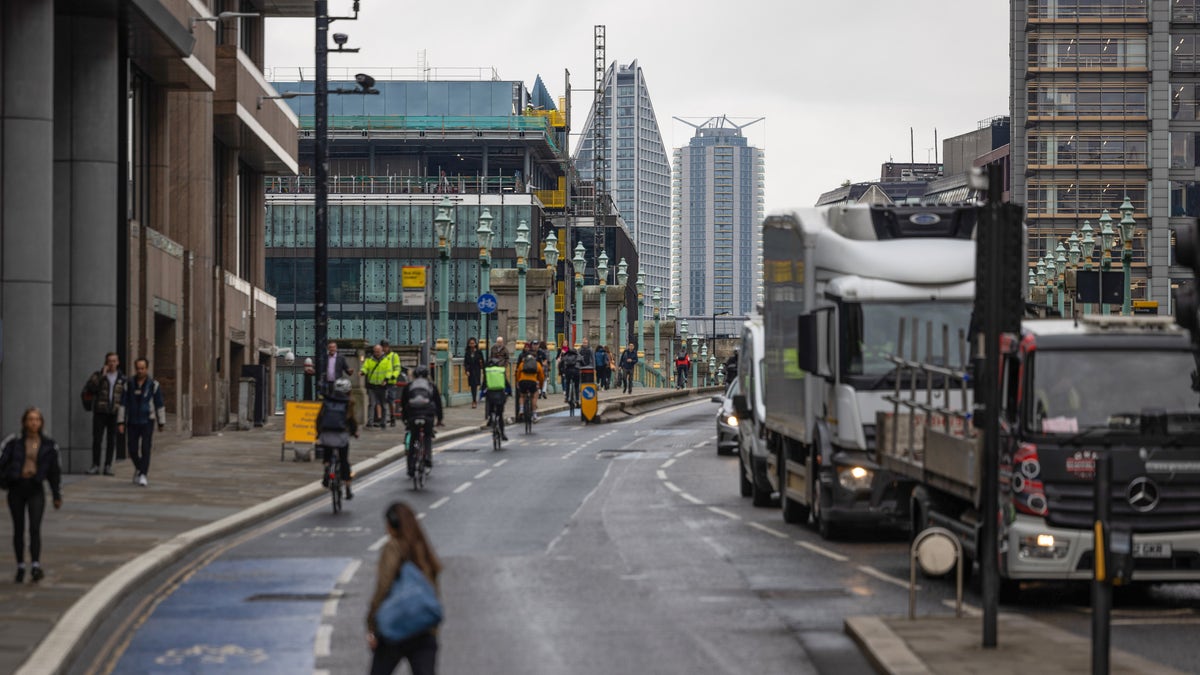 Commuters travel near Southwark Bridge in the City of London Wednesday, Oct. 25, 2023. (Chris Ratcliffe/Bloomberg via Getty Images)
The U.K.'s energy watchdog Ofgem announced it might hike pricing for energy in a bid to prevent energy suppliers from struggling with costs, but passing those cost onto customers has put them under intense financial pressure, according to The Gazette.
A review of data from an environmental campaign group Airgon, which produces a home heating device, found that some areas in the U.K. have added around $8700 to their annual heating bills, which has pushed many homes to delay the switch for heating their homes.
BUILDING BOSS WEARS EVENING GOWN MADE FROM HIGH-VISIBILITY VESTS TO TOP INDUSTRY AWARDS: 'AMAZING' RESPONSE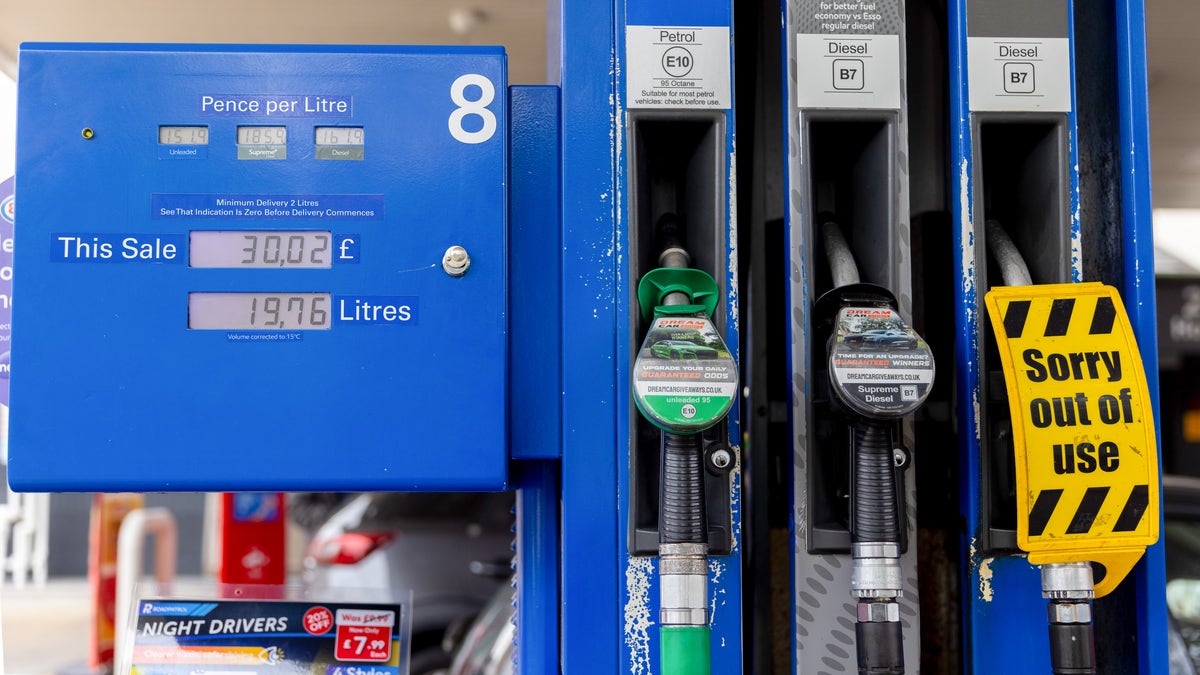 Signs advertise the price of gasoline and diesel at a Esso fuel station in London, Oct. 18, 2023. (Betty Laura Zapata/Bloomberg via Getty Images)
"The worst is still to come," Chris O'Shea, chief executive of the biggest household energy supplier in the U.K., said during an interview cited by The Times U.K. "We are seeing direct debits being canceled. We are seeing people struggling."
CLICK HERE TO GET THE FOX NEWS APP
The trend started in summer 2022, with a Bloomberg report at the time finding that a bulk of workers in London were looking for any ways to cut costs as best they could, with the majority taking public transport or biking to work rather than remaining at home, a step that could save as much as $60 a week.
Analyst Uswitch found that those working from home were likely to pay around $820 in January 2023 compared to roughly $600 for those who commuted.
Peter Aitken is a Fox News Digital reporter with a focus on national and global news.