Soap operas like "General Hospital" have been on air for decades, leading to "starting off points" for some stars or for others, like Maurice Benard, a longtime fulfilling career.
The fast-paced environment and quick turnaround time is no easy task, as actors are expected to memorize their lines and pick up direction quickly. Demi Moore recalled her time on "General Hospital," admitting that she "was fully faking it till I made it."
"I had no clue what I was doing," she said in part to Interview magazine in 2021.
Here's a look at a few celebs like Moore, Brad Pitt and Leonardo DiCaprio, who started out on soap operas
'GENERAL HOSPITAL' TURNS 60: THE SOAP OPERA'S STARS THEN AND NOW
Demi Moore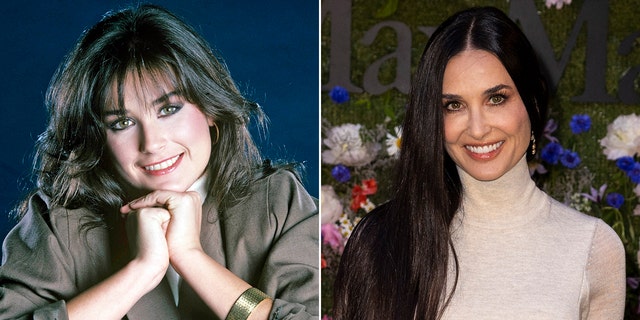 One of Demi Moore's first acting roles was as Jackie Templeton in "General Hospital." (Getty Images)
Demi Moore got her start playing Jackie Templeton on "General Hospital" for 99 episodes. Her desire to move on from soap operas led her to pursue other opportunities. She then became a member of the Brat Pack, starring in the films "St. Elmo's Fire," "About Last Night…" and "Wisdom."
She is most recognized for her roles in the movies, "Ghost," "Indecent Proposal," "A Few Good Men," "Now and Then," "G.I. Jane," "Bobby" and "Corporate." Most recently, Moore starred in "Songbird," "Please Baby Please" and "The Unbearable Weight of Massive Talent," as well as in episodes of the shows "Animals" and "Brave New World."
Moore was first married to singer Freddy Moore in 1981 when she was 18 years old. However, they separated in 1983 and finalized their divorce in August 1985. After a few more high-profile relationships, she married actor Bruce Willis in 1987. Together they had three daughters, Rumer, Scout and Tallulah, before getting a divorce in 2000. In 2005, Moore married actor Ashton Kutcher, and the two were together for six years before separating in 2011 and filing for divorce in 2012.
John Stamos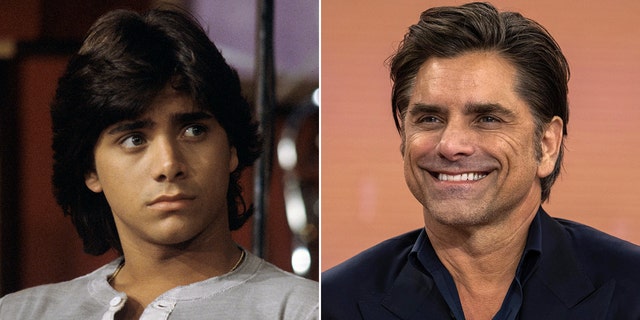 John Stamos starred as Blackie Perrish on "General Hospital" before moving on to play Uncle Jesse on "Full House." (Getty Images)
One of John Stamos' first acting roles was as Blackie Perrish on "General Hospital." During his 10 years on the show, he began starring as Uncle Jesse Katsopolis, who he would play for eight seasons on "Full House," from 1987 to 1995.
He went on to star in the NBC medical drama "ER," from 2005 to 2009, "Necessary Roughness," "My Big Fat Greek Wedding 2," "Grandfathered" and "Scream Queens." Stamos starred on the "Full House" reboot, "Fuller House," returning as Uncle Jesse as a recurring character. Most recently, he starred on the Disney + series "Big Shot."
JOHN STAMOS WANTED TO GET 'THE F—' OFF 'FULL HOUSE' AFTER HIS TABLE READ WITH JODIE SWEETIN
Stamos was married to Rebecca Romijn from 1998 to 2005. In October 2017, Stamos announced he was engaged to model and actress Caitlin McHugh, and they officially tied the knot in February 2018. Their son Eric was born later that year in April 2018.
Brad Pitt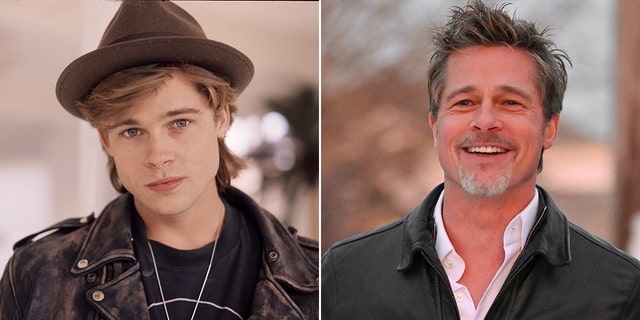 Brad Pitt got his start playing small characters on both "Another World" and "Dallas." (Getty Images)
Prior to becoming one of Hollywood's biggest stars, Brad Pitt had short stints on the soap operas "Another World" and "Dallas." Since then, he has become one of Hollywood's most sought after leading men, starring in "Se7en," "Fight Club" and the Ocean's trilogy.
He has also starred in "Troy," "The Curious Case of Benjamin Button," "Inglorious Basterds," "Moneyball," "The Big Short" and "Ad Astra." Most recently, Pitt has starred in "Once Upon a Time in Hollywood," which earned him an Academy Award, "The Lost City," "Babylon" and "Bullet Train."
Pitt was married to Jennifer Aniston from 1998 to 2005. He confirmed his relationship with Angelina Jolie in 2006. They dated for 10 years before getting married in 2014, later divorcing in 2016. Together, they share kids Pax, Zahara, Maddox, Shiloh and twins Knox and Vivienne.
Leonardo DiCaprio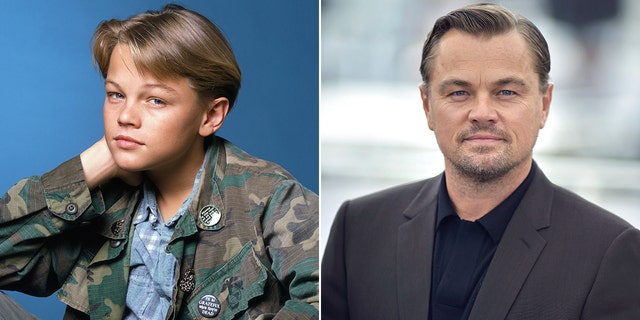 Before starring in "Titanic," Leonardo DiCaprio appeared on a few episodes of the soap opera "Santa Barbara." (Getty Images)
As a child, Leonardo DiCaprio first appeared on-screen in a few episodes of "Santa Barbara." Not long after, he received his first Academy Award nomination for his role in "What's Eating Gilbert Grape." Throughout his career, he would earn seven Academy Award nominations, six BAFTA nominations, 13 Golden Globe nominations and 12 SAG Award nominations.
LEONARDO DICAPRIO SPOTTED AT COACHELLA WITH ANOTHER LEADING MAN'S EX-GIRLFRIEND
He has starred in "Romeo + Juliet," "Titanic," "Gangs of New York," "Catch Me If You Can," "The Aviator," "Blood Diamond," "Inception," "The Wolf of Wall Street" and "The Revenant," which earned him his first, and only, Academy Award win.
Most recently, DiCaprio starred in "Once Upon a Time in Hollywood," "Don't Look Up" and "Killers of the Flower Moon."
Kevin Bacon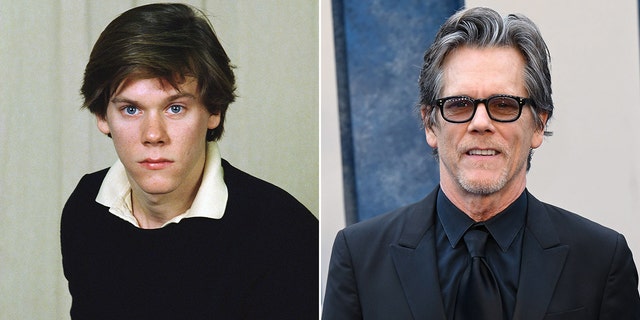 Kevin Bacon starred on "Guiding Light," before playing the dance loving character Ren in "Footloose." (Getty Images)
One of Kevin Bacon's first acting gigs in Hollywood was on the soap opera "Guiding Light," playing Tim Werner. Bacon then starred in his breakthrough role in the 1984 classic "Footloose." Throughout his career, he has been nominated for five SAG Awards, three Golden Globes and one Emmy Award.
He then starred in "Tremors," "JFK," "A Few Good Men," "Apollo 13," "Mystic River," "X-Men: First Class," "Crazy, Stupid, Love" and "The Following." Most recently, he has starred in "Space Oddity," "They/Them," "One Way" and "City on a Hill." He also made a cameo as himself on "The Guardians of the Galaxy Holiday Special."
Bacon married actress Kyra Sedgwick in 1988 after they met and started dating while working on the 1984 movie "Lemon Sky." The couple have two children together, musician Travis, and actress Sosie Bacon.
Meg Ryan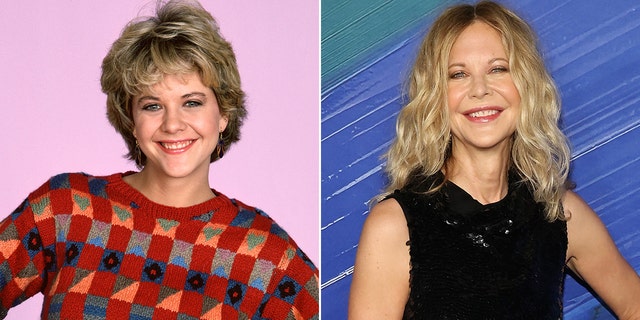 Before Meg Ryan became the queen of romantic comedies, she starred on "As the World Turns," for almost 10 years. (Getty Images)
Meg Ryan starred as Betsy on "As the World Turns" from 1975 to 1984, making her film debut in 1981 movie "Rich and Famous." Just a few years after leaving the show, she starred as Sally in the 1989 classic "When Harry Met Sally," earning her first Golden Globe nomination.
She then starred in "Prelude to a Kiss," "Sleepless in Seattle," earning a second Golden Globe nomination, "When a Man Loves a Woman," "Anastasia," "You've Got Mail," earning another Golden Globe nomination, and "Kate and Leopold." Most recently, she starred in "The Women," "Fan Girl" and "Ithaca."
MEG RYAN'S EX JOHN MELLENCAMP ADMITS HE WAS 'A S—TY BOYFRIEND': 'SHE DOESN'T LOVE ME SO MUCH'
The actress was married to actor Dennis Quaid, from February 1991 until their divorce in July 2001. During this time, they had a son, Jack Quaid. In January 2006, Ryan announced she adopted a 14-month-old baby from China, who she named Daisy True. From 2010 to 2014, Ryan was in a relationship with singer John Mellencamp. They reunited and got engaged in 2017, but separated again in 2019.
Ray Liotta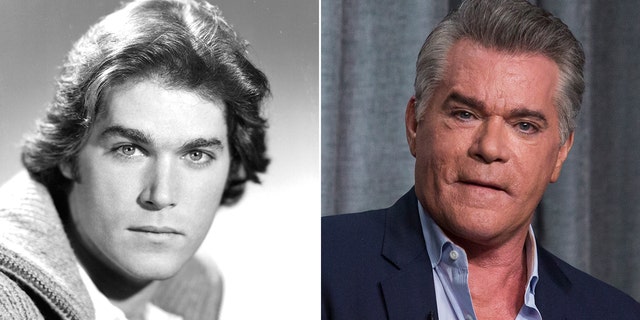 Ray Liotta got his start playing Joey Perini on "Another World." (Getty Images)
From 1978 to 1981, Ray Liotta starred as Joey Perini on "Another World." He went on to star in many critically acclaimed films, such as "Field of Dreams," "Goodfellas," "Unlawful Entry" and "No Escape."
CLICK HERE TO SIGN UP FOR THE ENTERTAINMENT NEWSLETTER
He has also starred in "Turbulence," "Cop Land," "Forever Mine," "Muppents From Space" and "Blow." Later, Liotta appeared on "ER," for which he won an Emmy, "Slow Burn," "Even Money," "Crossing Over," "Wanderlust" and "The Place Beyond the Pines." Most recently, he appeared in "The Many Saints of New York," "Blackbird," for which he received a posthumous Emmy nomination, and "Cocaine Bear."
Liotta was married to Michelle Grace from 1997 to 2004, and together they had a daughter names Karson. He passed away in his sleep in May 2022 at the age of 67.
Tom Selleck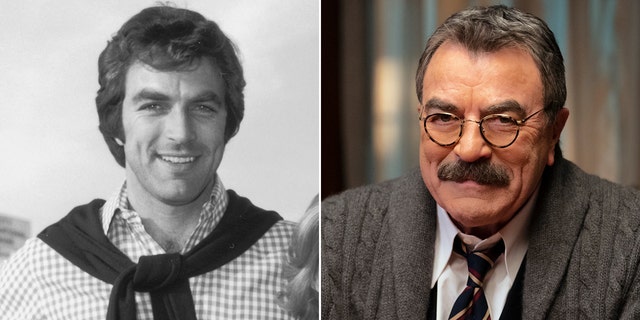 One of Tom Selleck's earliest roles was on "The Young and the Restless." (Getty Images)
Tom Selleck starred as Jed Andrews on "The Young and the Restless" before he took on the role that made him famous, Dashiell Hammett in "Magnum, P.I." In that time, he also starred in "Three Men and a Baby" and "Runaway," later starring in "An Innocent Man," "Quigley Down Under" and "Three Men and a Little Lady."
He then appeared as Richard on "Friends," and starred in the Jesse Stone franchise, starting with "Jesse Jones: Stone Cold." Selleck later starred in "Meet the Robinsons," "Las Vegas" and "Killers." Since 2010, Selleck has been starring as Frank Reagan in "Blue Bloods."
CLICK HERE TO GET THE FOX NEWS APP
The actor was married to actress and model Jacqueline Ray from 1971 to 1982, and in that time, adopted her son Kevin Shepard. He then married Jillie Joan Mack in 1987, and together they have one daughter, named Hannah.