The National Border Patrol Council ripped into Customs and Border Protection's (CBP) new pursuit policy on Tuesday, arguing that it incentivizes human smugglers to drive recklessly and handcuffs the Border Patrol agents tasked with stopping them.
"It essentially absolves smugglers of all responsibility for the terrible things they do on the road and places it squarely on the shoulders of the [law enforcement officers] trying to do their job to protect America," the union, which represents about 18,000 Border Patrol agents and support personnel, said on Tuesday.
The Biden administration unveiled the new pursuit policy earlier this month, laying out a new framework for Border Patrol agents and officers to consider when deciding whether to pursue human traffickers.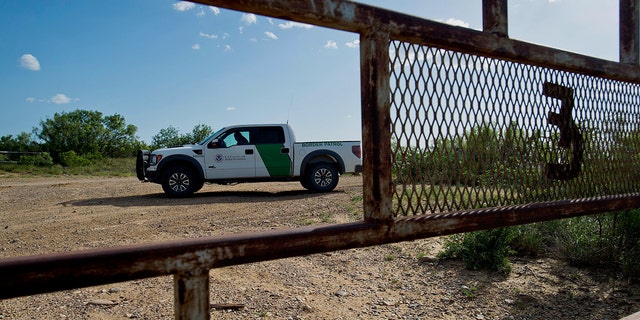 A U.S. Border Patrol agent sits in a truck on a road outside a ranch gate near Carrizzo Springs, Texas, U.S.
(Eddie Seal/Bloomberg via Getty Images)
The factors that should be taken into account include the probability of an arrest, nature of the crime, immediate danger to the public, hazardous weather conditions, and other factors.
"CBP Officers/Agents, may engage in and continue emergency driving, including a vehicle pursuit, only when and for as long as the Officer/Agent determines that the law enforcement benefit and need for emergency driving outweighs the immediate and potential danger created by such emergency driving," CBP's policy states.
NYC MAYOR ERIC ADAMS PLEADS WITH WHITE HOUSE FOR MORE HELP ON MIGRANT CRISIS
Because human traffickers are aware of the new policy, it could incentivize them to drive recklessly, the National Border Patrol Council argued on Tuesday.
"Smugglers will be encouraged to drive recklessly, causing supervisors to immediately end pursuits because they want to avoid being investigated by the Office of Professional Responsibility (OPR), allowing smugglers to escape into the country with unknown people or contraband," the union said.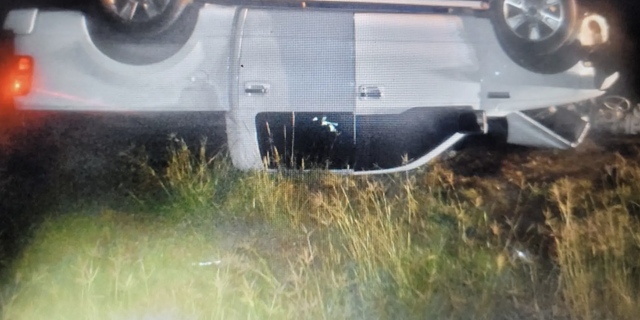 Two migrants died in a car wreck involving human trafficking in Brooks County, Texas, following a high-speed pursuit last October. 
(Texas Department of Public Safety)
Border Patrol agents will also be "required to predict the future" under the new policy.
"If they don't predict that a smuggler will crash, and the pursuit continues and the smuggler crashes, even if there are no dangerous weather or road conditions, CBP will blame the agents because they did not correctly determine the 'foreseeability of risk' and terminate the pursuit," the union argued.
NEARLY 300,000 ILLEGAL IMMIGRANTS SLIPPED PAST BORDER AGENTS IN LESS THAN FOUR MONTHS: SOURCES
The release of the new pursuit policy came in the wake of a string of deadly crashes. Last month, a 38-year-old Border Patrol agent was killed while pursuing a group of illegal immigrants when his ATV crashed into a closed fence at high speed in Mission, Texas.
In October, a suspected human trafficker carrying 14 migrants crashed a pickup truck during a high speed chase, leaving two migrants dead and the other 12 injured, according to the Texas Department of Public Safety.
A U.S. Border Patrol vehicle stands at the U.S. and Mexico border fence near Tijuana, Mexico.
(REUTERS/Shannon Stapleton)
CLICK HERE TO GET THE FOX NEWS APP
The American Civil Liberties Union and other groups praised the updated pursuit policy, saying that it was long overdue.
"Preserving human life is paramount, and this policy makes that a central consideration by adopting many widely accepted best practices, such as banning dangerous techniques like PIT maneuvers," Rebecca Sheff, senior staff attorney at the ACLU of New Mexico, said in a statement.
CBP did not immediately respond to a request for comment on Tuesday.