close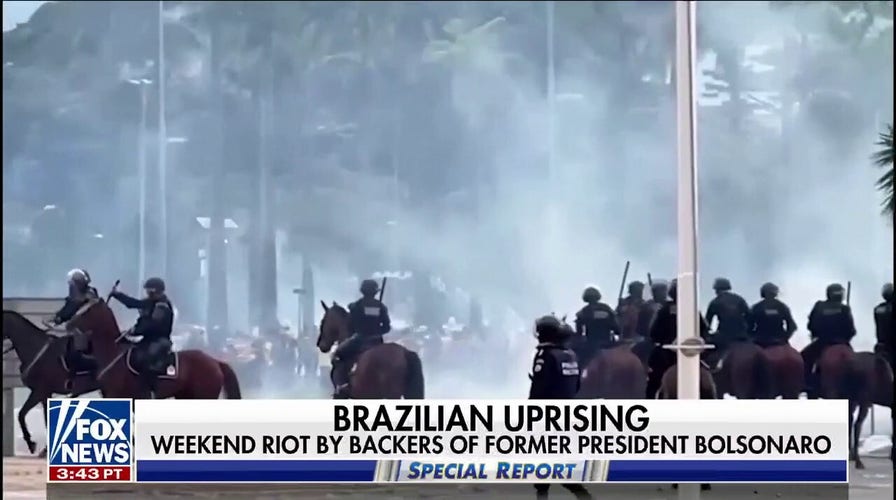 Video
Riots break out in Brazil over alleged election fraud
WARNING – Graphic footage: Fox News correspondent Amy Kellogg has the latest on President Biden's support for Brazil's new government on "Special Report."
Former right-wing Brazilian President Jair Bolsonaro returned to his home country Thursday after staying in Florida for three months following his election loss to leftist Luiz Inácio Lula da Silva.
Bolsonaro landed at the Brasília airport where hundreds of supporters had gathered to meet the former president.
Those hoping to catch a glimpse of Bolsonaro were disappointed though after he left out of a back door and headed straight to his Liberal Party's headquarters, where he was again met by supporters.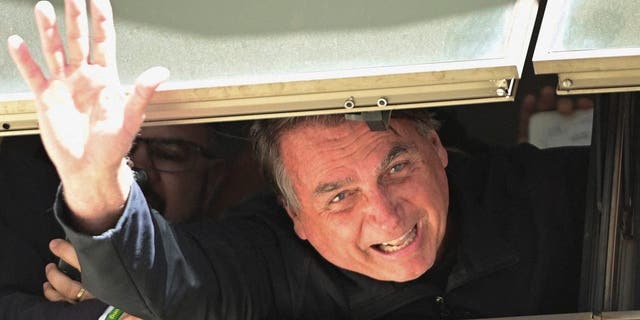 Former Brazilian President Jair Bolsonaro waves to supporters at Brasilia International Airport on March 30, 2023, as he returns from self-imposed exile in Florida. (Reuters / Ton Molina)
BRAZIL'S NEW LEFTIST GOVERNMENT MOVES TO TAKE GUNS BACK AFTER SURGE IN PURCHASES UNDER BOLSONARO
Despite the excitement from some for his return to Brazil, the turnout was apparently smaller than police had anticipated, and Lula's office called his return a "flop," reported Reuters.
Bolsonaro, who never formally conceded the election, hit the ground running in his opposition to Lula's administration.
After heading to the party's headquarters, he gave an address in which he took aim at the administration. According to the BBC, he said, "Those people who are in power now won't be able to just do what they like."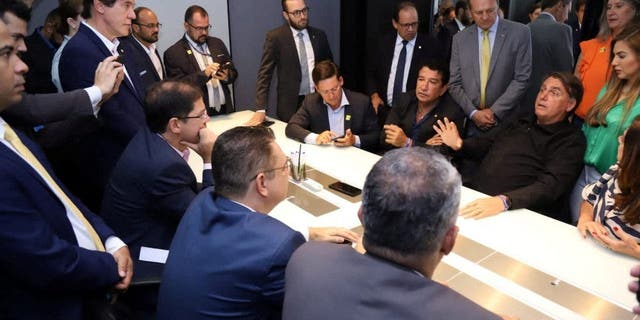 Brazil's former president, Jair Bolsonaro, attends a meeting with members of his party and allies after returning from self-imposed exile in Florida to Brasilia, Brazil, on March 30, 2023. (Natanael Alves / Partido Liberal / Handout via Reuters)
BRAZIL RIOTS LEAVE BEHIND TRAIL OF DESTRUCTION, INCLUDING DECAPITATED SCULPTURES, URINE-SOAKED CARPETS
Bolsonaro told CNN ahead of his departure from Florida that he had no plans to lead an opposition campaign against Lula and his administration, though reports have suggested his political party is pushing him to do so.
The former president is also under investigation for whether he was responsible for inciting an insurrection after rioters stormed the capital on Jan. 8 in what was an eerie mirror to the Jan. 6, 2021, Capitol attack in the U.S.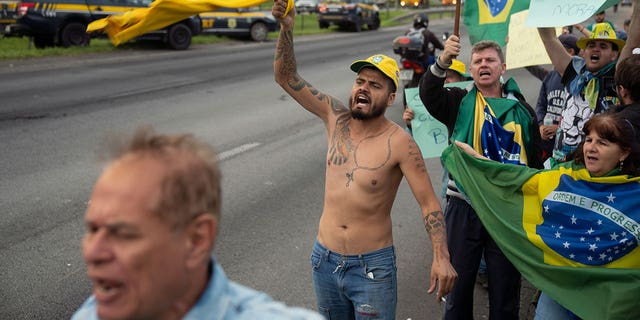 Supporters of former Brazilian President Jair Bolsonaro protest his reelection loss on the highway leading to Sao Paulo-Guarulhos International Airport in Guarulhos, Brazil, on Nov. 1, 2022. (AP Photo / Victor R. Caivano)
CLICK HERE TO GET THE FOX NEWS APP
Bolsonaro has denied any responsibility for the riots, though critics have pointed to his questioning of the validity of the election's results as motivation behind the attacks.
The former president has been summoned to testify for the investigation in less than a week, reported the BBC.
Caitlin McFall is a Reporter at Fox News Digital covering Politics, U.S. and World news.