close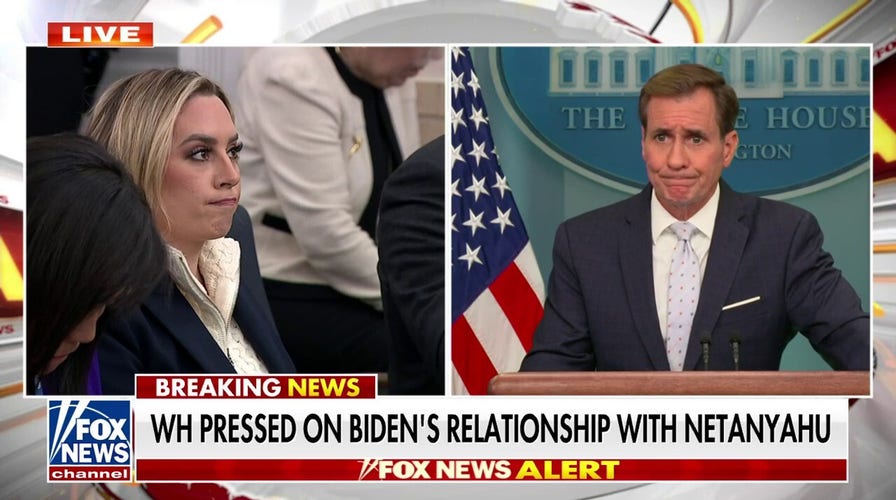 Video
Kirby pressed on US, Israel relations: 'Friends don't have to agree'
FOX News White House correspondent Jacqui Heinrich questions John Kirby as the Israel-Hamas war hits the one month mark.
Top diplomats from the Group of Seven meeting in Tokyo this week, announced a unified stance on the Israel-Hamas war on Wednesday, condemning Hamas, supporting Israel's right to self-defense and calling for "humanitarian pauses" to speed aid to the Gaza Strip.
In a statement following two days of talks, the nations sought to balance unequivocal criticism of Hamas' attacks against Israel and "the need for urgent action" to help civilians in the besieged Gaza.
"All parties must allow unimpeded humanitarian support for civilians, including food, water, medical care, fuel and shelter, and access for humanitarian workers," said the statement, hammered out by U.S. Secretary of State Antony Blinken and foreign ministers from Britain, Canada, France, Germany, Japan and Italy. "We support humanitarian pauses and corridors to facilitate urgently needed assistance, civilian movement and the release of hostages."
The G7 meeting comes as the humanitarian crisis in Gaza is worsening with Israel's continued ground invasion forcing thousands of Palestinians to flee south on foot, running out of food and water in the north.
BLINKEN JOINS G7 SUMMIT IN LATEST ATTEMPT TO FIX US' DECLINING WORLD STANDING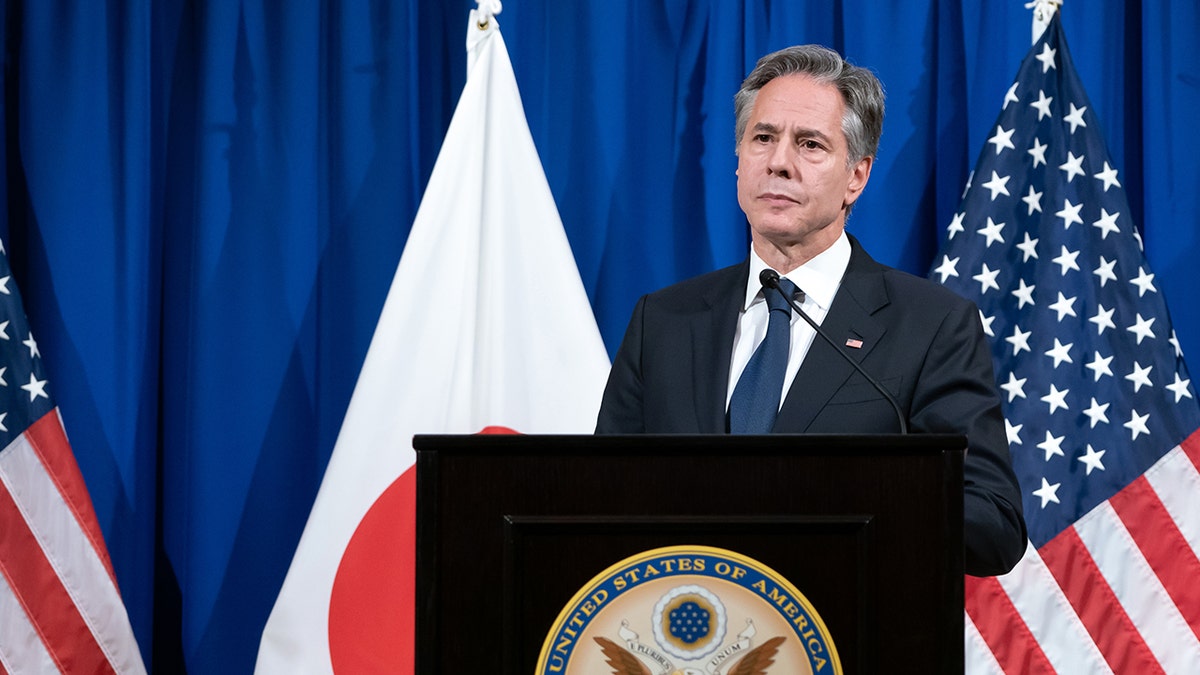 U.S. Secretary of State Antony Blinken listens during a press conference following the G7 Foreign Ministers' Meeting on November 08, 2023 in Tokyo, Japan. Foreign Ministers representing the G7 countries met amid two ongoing wars, domestic strife in the U.S., ongoing tensions in the South China Sea and a fragile global economic recovery.  (Tomohiro Ohsumi/Getty Images)
The ministers condemned "the rise in extremist settler violence committed against Palestinians," which they said is "unacceptable, undermines security in the West Bank, and threatens prospects for a lasting peace."
They also noted that the G7 is "working intensively to prevent the conflict from escalating further and spreading more widely,"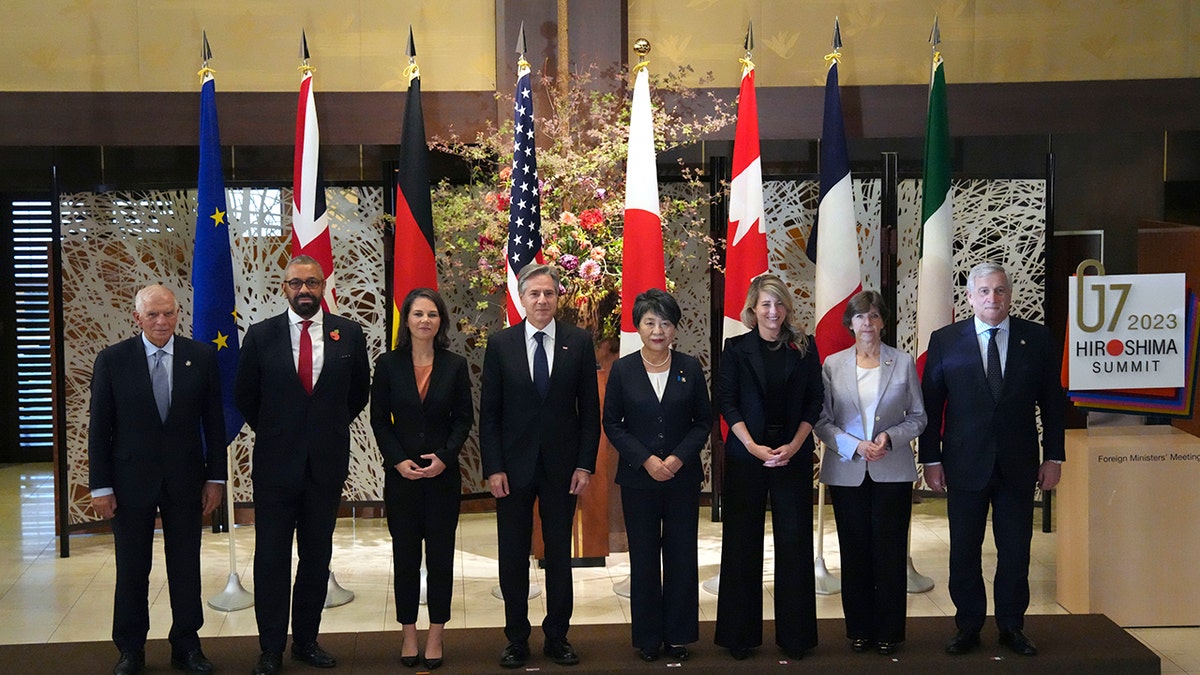 Left to right: High Representative of the European Union for Foreign Affairs and Security Policy Josep Borrell,  Britain's Foreign Secretary James Cleverly, Germany's Foreign Minister Annalena Baerbock, U.S. Secretary of State Antony Blinken, Japan's Foreign Minister Yoko Kamikawa, Canada's Foreign Minister Melanie Joly, France's Foreign Minister Catherine Colonna, Italian Foreign Minister Antonio Tajani pose for group photo session during the G7 Foreign Ministers' Meeting at the Iikura Guest House on November 8, 2023 in Tokyo, Japan.  (Eugene Hoshiko – Pool /Getty Images)
And, they are using sanctions and other measures "to deny Hamas the ability to raise and use funds to carry out atrocities."
BLINKEN SAYS US IS 'READY' TO GET INVOLVED IN ISRAEL-HAMAS WAR IF LINE IS CROSSED: 'WE WON'T HESITATE'
Israel said its troops were battling Hamas militants deep inside Gaza City, the territory's capital city which was home to some 650,000 people before the war. It is also where the Israel military says Hamas has its central command and a vast labyrinth of tunnels.
The monthlong conflict in Gaza, which followed the deadliest terror attack in Israel's history, on Oct. 7, when Hamas-led forces invaded Israel's border and killed more than 1,400 people, mostly civilians, and captured 242 people.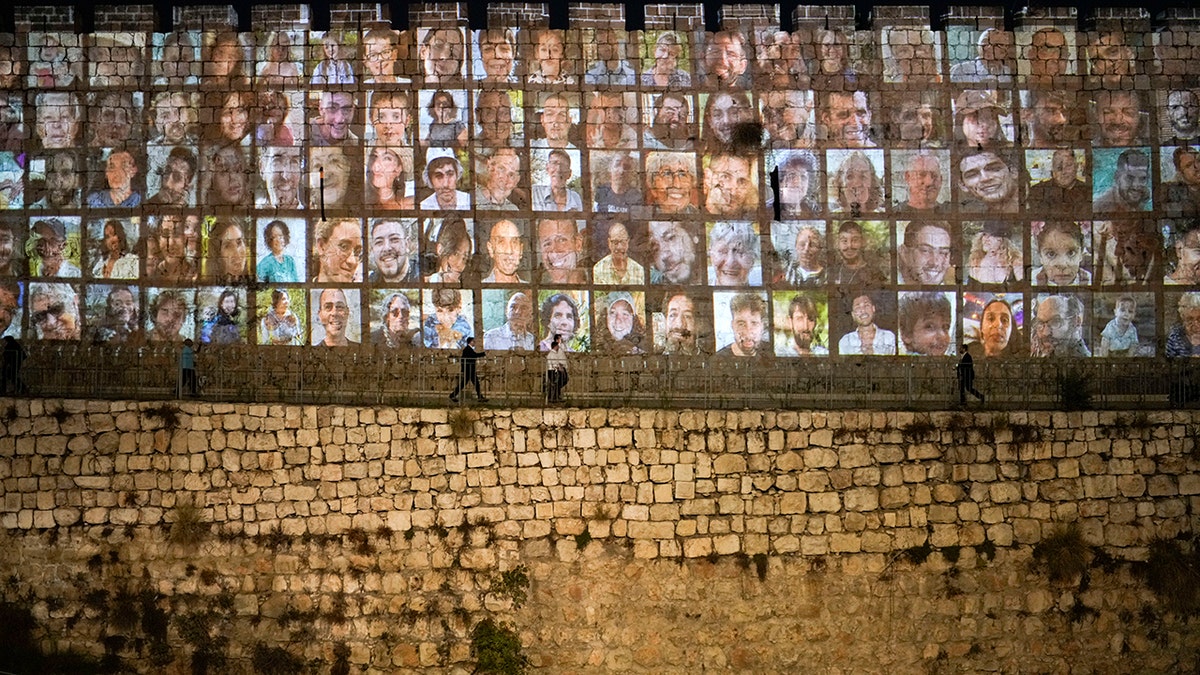 Photographs of Israeli hostages being held by Hamas militants are projected on the walls of Jerusalem's Old City, Monday, Nov. 6, 2023. G7 foreign ministers discussed the ongoing Israel-Hamas war among other global issues during a summit in Japan this week. (AP Photo/Leo Correa)
The G7 envoys also discussed other crises, including Russia's war in Ukraine, North Korea's nuclear and missile programs and China's growing aggression in territorial disputes with its neighbors.
CLICK HERE TO GET THE FOX NEWS APP
From Japan, Blinken will travel to South Korea and then on to India. His trip comes after a four-day blitz through the Middle East with visits to Israel, Jordan, the West Bank, Cyprus and Iraq.
The Associated Press contributed to this report.