close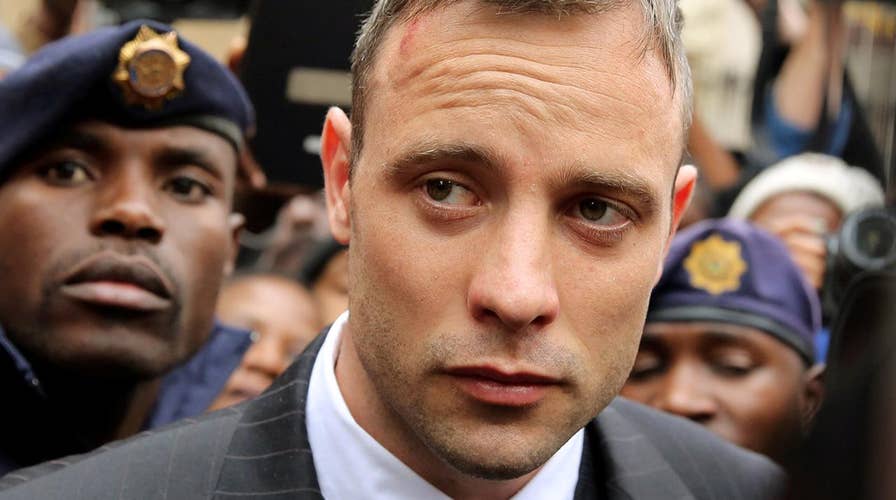 Video
Judge more than doubles Oscar Pistorius' prison sentence
Justice on South Africa's Supreme Court of Appeals increases the disgraced Olympian's prison sentence for the murder of his girlfriend, Reeva Steenkamp, to 13 years and five months.
Former South African track star Oscar Pistorius was denied parole Friday in the 2013 slaying of model Reeva Steenkamp in a case that has captured international attention.
After a closed door hearing, the Correctional Supervision and Parole Board issued a press release saying that Pistorius hadn't yet served enough time behind bars to be eligible for release.
The double amputee, 36, was sentenced to 13 years and five months in prison for fatally shooting Steenkamp, his 29-year-old girlfriend, in the bathroom stall of his house after he claimed he mistook her for an intruder in the early morning hours of Valentine's Day.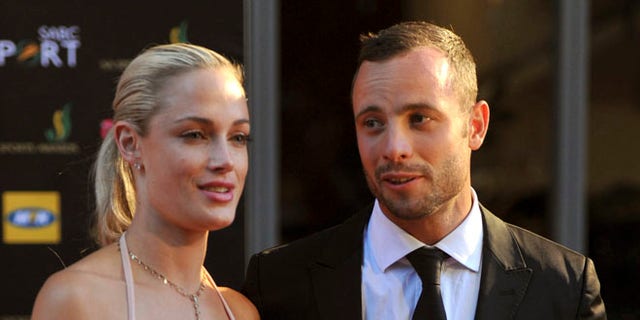 Reeva Steenkamp and Oscar Pistorius Nov. 4, 2012, at a red carpet event. (AP)
Pistorius, who has served more than half of his sentence, can reapply in August 2024, according to the parole board's statement.
The parents of Steenkamp attended the hearing to oppose Pistorius' release.
"Unless he comes clean, they don't feel that he is rehabilitated," the family's lawyer, Tania Koen, told reporters outside the Atteridgeville Correctional Centre prison in Pretoria, where the Paralympic champion has been incarcerated since 2016. "He's the killer of their daughter. For them it's a life sentence."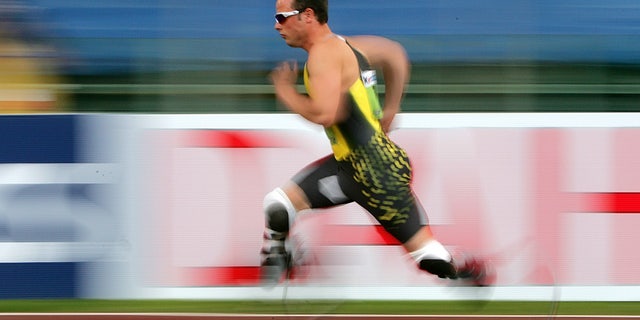 South Africa's Pistorius competes in the men's 400 metres during the Golden Gala IAAF Golden League at the Olympic stadium in Rome July 13, 2007. (Alessandro Bianchi/Reuters)
Pistorius is a double amputee who earned the nickname Blade Runner for the futuristic carbon-fiber prosthetics he used for competitions.
He made history in 2012 when he competed against able-bodied athletes at the 2012 Olympics.
CLICK HERE TO GET THE FOX NEWS APP
The Associated Press contributed to this report.
Rebecca Rosenberg is a veteran journalist and book author with a focus on crime and criminal justice. Email tips to [email protected] and @ReRosenberg.