A box labeled "important docs + photos" was seen on a table at President Biden's Wilmington, Delaware home where classified documents were recently found, according to a report.
An undated picture of the box was discovered on Hunter Biden's laptop, according to the New York Post, but pre-dates Biden's presidency.
The discovery comes after classified documents were found at Biden's Wilmington residence as well as his private office at the Penn Biden Center.
On Jan. 12, White House special counsel Richard Sauber found classified documents in the garage of Biden's Wilmington, Delaware residence. Classified documents were also found at Biden's private office at the Penn Biden Center in Washington, D.C. and more classified documents were found inside his Wilmington home.
BIDEN SPENDS WEEKEND AT REHOBOTH BEACH HOUSE AFTER CLASSIFIED DOCS FOUND AT OTHER DELAWARE HOME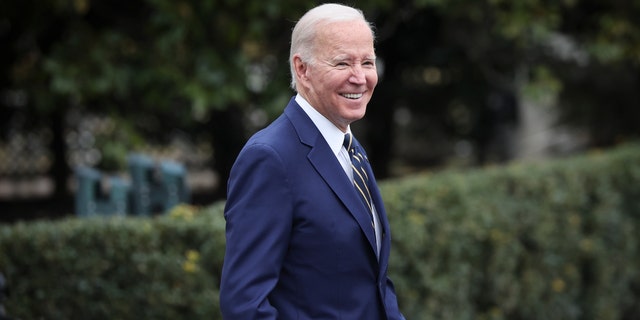 U.S. President Joe Biden departs the White House on January 19, 2023 in Washington, DC. Biden is scheduled to travel to California today to view damage caused by recent storms. 
(Photo by Win McNamee/Getty Images)
White House Press Secretary Karine Jean-Pierre has dodged many questions from reporters regarding the classified documents found at Biden's private office at the Penn Biden center and his Wilmington home.
During a trip to California to assess storm damage, Biden said that he has "no regrets" over how he handled the classified documents in deciding not to reveal their existence when discovered, which was less than a week before the midterm elections.
"I think you're going to find there's nothing there. I have no regrets. I'm following what the lawyers have told me they want me to do. It's exactly what we're doing. There's no there there," Biden said.
BIDEN TANKED JIMMY CARTER'S NOMINEE FOR CIA OVER MISHANDLED CLASSIFIED DOCS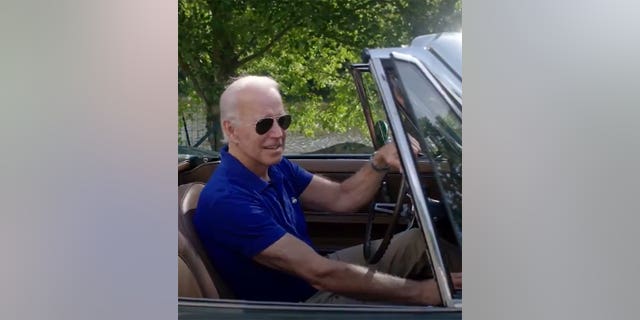 Joe Biden recalls memories of his father and son, Beau, in the front seat of his vintage Corvette Stingray. 
(Joe Biden 2020)
"We found a handful of documents were filed in the wrong place," Biden added. "We immediately turned them over to the Archives and the Justice Department. We're fully cooperating and looking forward to getting this resolved quickly."
Biden told Fox News' Peter Doocy on Jan. 12 that the classified documents were in a locked garage.
"Classified documents next to your Corvette? What were you thinking?" Doocy asked Biden.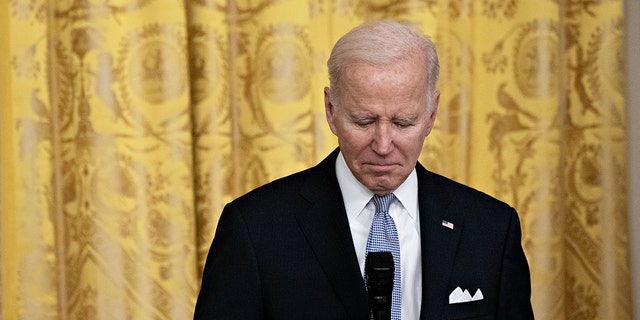 US President Joe Biden listens to a question during an event with a bipartisan group of mayors in the East Room of the White House in Washington, DC, US, on Friday, Jan. 20, 2023. Mayors facing an influx of migrants from the US and Mexico border into their cities are imploring federal officials for more help during meetings in Washington this week. 
(Andrew Harrer/Bloomberg via Getty Images)
"I'm going to get the chance to speak on all of this, God willing it'll be soon. But I said earlier this week — and, by the way, my Corvette is in a locked garage — it's not like it's sitting out in the street," Biden responded.
"So the documents were in a locked garage?" Doocy asked.
CLICK HERE TO GET THE FOX NEWS APP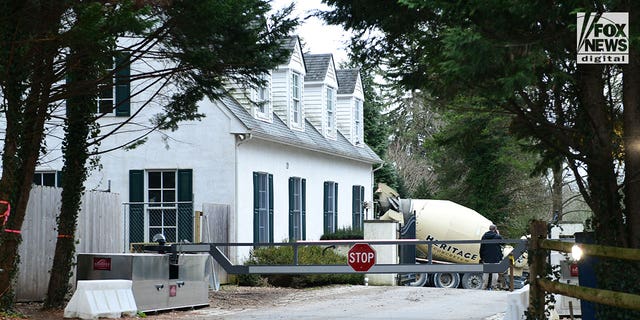 General view of the gate to the access road leading to the home of President Joe Biden in Wilmington, DE on Thursday, January 12. 2023. 
(Dario Alequin for Fox News Digital)
"Yes, as well as my Corvette. But as I said earlier this week, people know I take classified documents and classified material seriously," Biden said. "I also said we're cooperating fully and completely with the Justice Department's review."
Attorney General Merrick Garland appointed a special counsel on to investigate Biden's handling of the Obama-era classified documents.