President Biden, former President Trump and former Vice President Mike Pence are all under scrutiny for their improper retention of classified documents, potentially complicating their bids, or potential bids, for the White House in 2024.
Trump announced his 2024 presidential campaign in November, months after the FBI seized classified records during an unprecedented raid on his Mar-a-Lago home in Palm Beach, Florida.
Biden has been considering a 2024 re-election campaign, but sources have said he will not make an announcement on whether he will run for a second term until after he delivers the State of the Union address.
Biden will give that address Feb. 7, just weeks after the FBI searched and seized classified records from his home in Wilmington, Delaware. Documents were also found at the Penn Biden Center.
TRUMP DEFENDS PENCE AFTER DISCOVERY OF CLASSIFIED RECORDS, SAYS 'TWO SETS OF JUSTICE' EXIST COMPARED TO BIDEN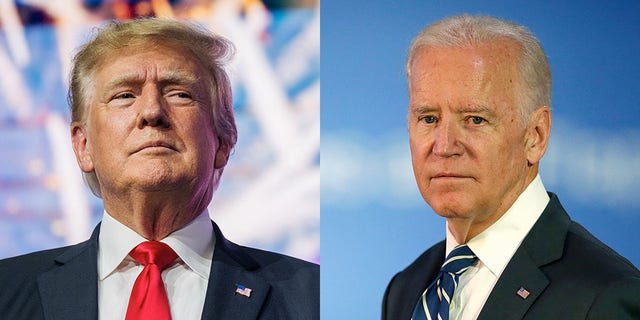 Former President Trump and current President Biden
(Getty Images)
Both Trump and Biden are now under special counsel investigation for their retention of classified records.
On Tuesday, Pence, who is also mulling a 2024 presidential run, informed Congress he had discovered documents bearing classified markings in his Carmel, Indiana, home Jan. 16 from his time as vice president during the Trump administration.
According to his team, Pence informed the National Archives Jan. 18 of a small number of potential classified documents found in two small boxes. Another two boxes contained copies of vice presidential papers. The National Archives then informed the FBI.
DOJ SEIZES MORE CLASSIFIED DOCS FROM BIDEN'S WILMINGTON HOME AFTER 12-HOUR FBI SEARCH
After the documents with classified markings were discovered, they were immediately put into a safe, according to the Pence team.
The documents were collected by the FBI at Pence's home Jan. 19. Pence was in Washington, D.C., for the annual March for Life when the FBI collected the documents.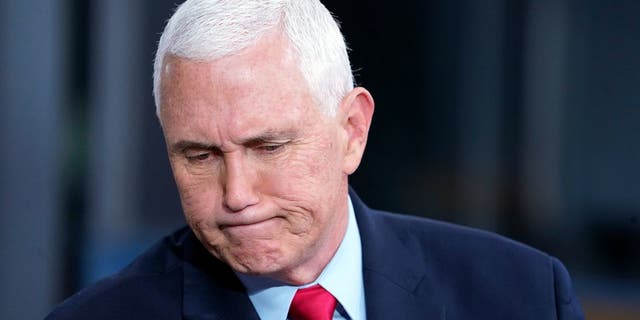 According to his team, Pence informed the National Archives Jan. 18 of a small number of potential classified documents found in two small boxes. 
(John Lamparski)
The Pence team said that the decision to search the former vice president's home and office of his political advocacy group, Advancing American Freedom, came after the initial revelations that Biden held classified records at the Penn Biden Center think tank.
VICE PRESIDENT MIKE PENCE DISCOVERED CLASSIFIED DOCUMENTS IN INDIANA HOME
Classified records were found inside the Washington, D.C., offices of the Penn Biden Center think tank on Nov. 2, 2022, but only disclosed to the public earlier this month.
A second stash of classified documents was also found inside the garage of the president's home in Wilmington in December but revealed to the public earlier this month, prompting Attorney General Merrick Garland to appoint former U.S. Attorney Rob Hur to serve as special counsel.
Days later, additional classified documents were found in the president's home in Delaware. The FBI conducted a more than 12-hour search of Biden's Delaware home Friday, seizing additional classified records.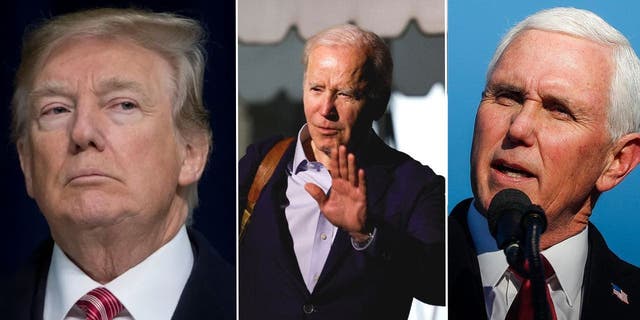 Trump, Biden and Pence are under intense scrutiny for classified documents found at their personal properties. 
(Associated Press)
As for Trump, the FBI conducted an unprecedented early morning raid on his private residence in Palm Beach Aug. 8, 2022, and seized classified records, including some marked as top secret.
BIDEN, HUNTER MAKE PRESIDENTIAL HISTORY AS FIRST FATHER-SON DUO UNDER SEPARATE INVESTIGATIONS
Trump and his legal team dispute the classification and argued that they were cooperating with the Justice Department and FBI ahead of the unprecedented predawn raid of the former president's Palm Beach home.
Garland on Nov. 18 appointed former DOJ official Jack Smith as special counsel to investigate the issue of classified records being held at Mar-a-Lago.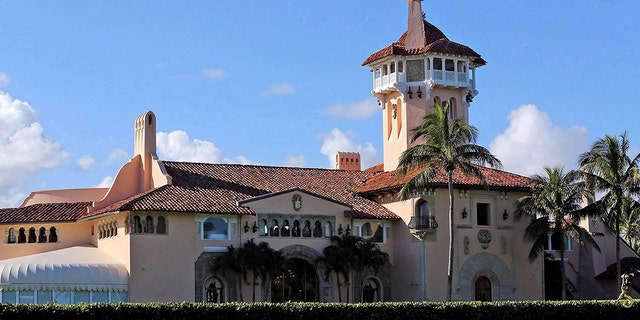 Former President Trump's Mar-a-Lago resort in Palm Beach, Fla. 
(Charles Trainor Jr./Miami Herald/Tribune News Service via Getty Images)
When he appointed Smith, Garland and top DOJ officials were simultaneously conducting an internal review of President Biden's mishandling of classified records. That review, and the discovery of classified records at Biden's office, was not disclosed to the public until January.
CLICK HERE TO GET THE FOX NEWS APP
The Justice Department revealed the classification level of Trump documents held at Mar-a-Lago but refuses to disclose the classification level or contents of the classified records discovered in Biden's home and office.
It is unclear the level of classification of the Pence records and whether a special counsel will be appointed to investigate the documents.