Critics took aim at President Biden for comparing asylum-seeking immigrants to Jews fleeing Nazi Germany during the Holocaust.
"What a disgusting and awful statement from this ignoramus, and the corrupt media are silent," conservative commentator Mark Levin said on Twitter Friday in reaction to Biden's remarks.
Biden's comments came in response to a reporter Thursday, who asked the president whether he believed migration is a human right.
BIDEN COMPARES ASYLUM-SEEKING MIGRANTS TO JEWS FLEEING NAZI GERMANY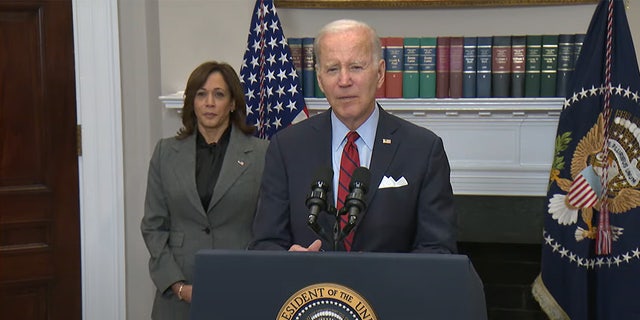 President Biden speaks about immigration and border security.
(White House)
"Well, I think it is a human right if your family is being persecuted," Biden responded. "I thought it was a human right for, you know, Jews in Germany to be able to go — to get to escape and get help where they could."
But some were quick to point out that many seeking asylum or illegally crossing the border are not innocent victims.
"Biden just compared illegal aliens—lawbreakers who have been found to be terrorists, drug dealers, and bad actors—to Jews fleeing Germany during the Holocaust. Not even remotely the same situation," Rep. Andy Biggs, R-Ariz., said on Twitter Thursday. "This kind of mindset prevents us from legitimately securing our border."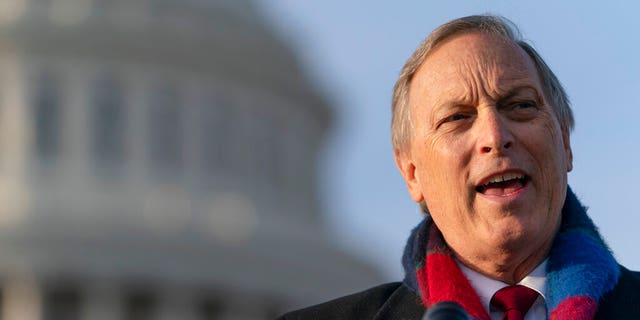 Rep. Andy Biggs, R-Ariz.
(AP Photo/Jacquelyn Martin)
BIDEN FUMBLES DURING SPEECH, APPEARS NOT TO KNOW TITLE 8 BORDER LAW, MISLABELS CBP
Rep. Claudia Tenney, R-N.Y., shared similar sentiment, calling Biden's comments "shameful and out of touch."
"Border patrol has apprehended terrorists, cartels, drug smugglers and human traffickers at the border," Tenney said on Twitter Thursday. "Biden's disgusting comparison between his illegal immigration surge and Jews fleeing Nazi Germany is shameful and out of touch."
The controversial comparison comes as Biden is set to the southern border Sunday, the first such trip of his presidency despite southern border encounters being at an all-time high. Ahead of the trip, Biden announced an expansion to a pandemic-era program that gives border agents the ability to turn away migrants who illegally cross the border.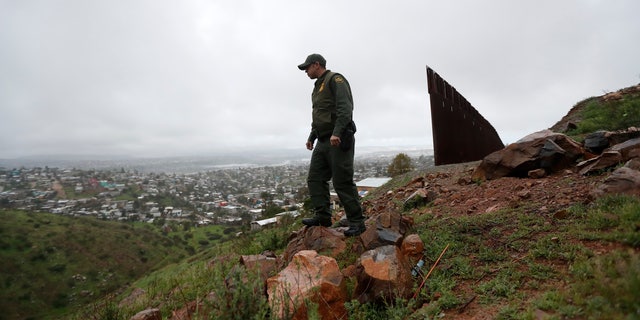 Border Patrol agent Vincent Pirro looks on near where a border wall ends that separates the cities of Tijuana, Mexico, left, and San Diego, in San Diego.
(AP Photo/Gregory Bull, File)
CLICK HERE TO GET THE FOX NEWS APP
"My message is this," Biden said. "If you're trying to leave Cuba, Nicaragua or Haiti, you have a — and we — or have agreed to begin a journey to America, do not — do not just show up at the border. Stay where you are and apply legally from there."