After years of speculation, President Biden is reportedly preparing to announce his intentions to stand in the 2024 presidential election.
Multiple sources are claiming that Biden will launch his 2024 re-election campaign in the coming weeks, according to a report from The Hill.
BIDEN PREPARING FOR POTENTIAL 2024 RE-ELECTION BID BEHIND THE SCENES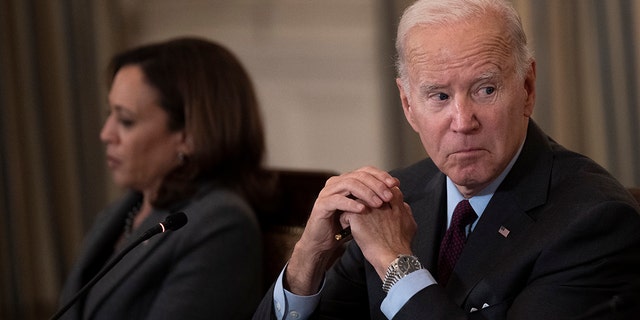 Vice President Kamala Harris and President Biden attend a meeting of the Task Force on Reproductive Healthcare Access in the State Dining Room of the White House Oct. 4, 2022, in Washington, D.C. 
(Drew Angerer/Getty Images)
"I think it's all about timing at this point," one Biden ally reportedly told the outlet. "It seems like he's all in. It's not really 'if' he runs anymore."
Biden has been meeting with top advisers at the White House to prepare for a potential 2024 re-election campaign, Fox News has previously confirmed.
BIDEN SAYS HIS 'INTENTION' IS TO RUN FOR RE-ELECTION IN 2024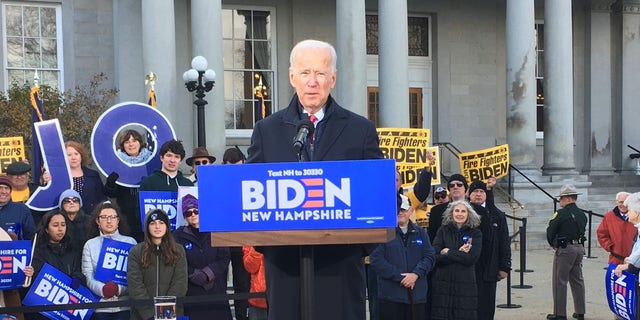 Then-former Vice President Joe Biden campaigning in front of the New Hampshire State House on Nov. 8, 2019, in Concord, N.H.
(Fox News)
The meetings, which have included senior White House advisers Anita Dunn, Mike Donilon and Jen O'Malley Dillon — who all held top roles in Biden's successful 2020 presidential campaign — as well as White House chief of staff Ron Klain and first lady Jill Biden, started in September, according to the Washington Post, which was first to report the news.
"I have not made that formal decision, but it's my intention. My intention to run again. And we have time to make that decision," the president said late last year in an interview on MSNBC.
CLICK HERE TO GET THE FOX NEWS APP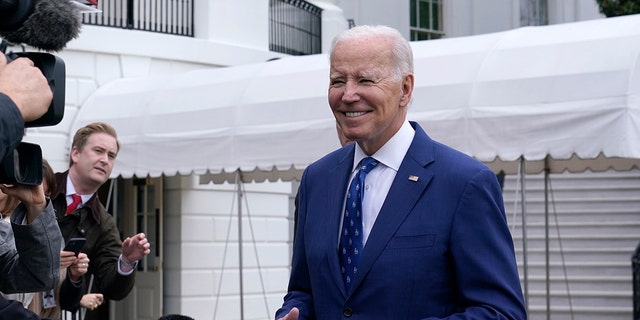 President Biden talks with reporters outside the White House in Washington, Wednesday, Jan. 4, 2023, before boarding Marine One on the South Lawn.
(AP Photo/Susan Walsh)
Biden has noted that once a formal decision has been made, a "whole series of regulations kick in, and I have to treat myself as a candidate from that moment on."
He added that the first lady supports a re-election bid, sharing that "my wife thinks that we're doing something very important and that I shouldn't walk away from it."
Fox News' Paul Steinhauser and Brooke Singman contributed to this report.