President Biden was blasted on social media after telling a story about a small kitchen fire in his home while consoling residents of Maui, Hawaii, who recently experienced a catastrophic wildfire.
"I don't want to compare difficulties, but we have a little sense, Jill and I, of what it was like to lose a home," Biden said in Hawaii on Monday. "Years ago, now 15 years, I was in Washington doing 'Meet the Press.' … Lightning struck at home on a little lake outside the home. Not a lake, a big pond. It hit the wire and came up underneath our home, into the … air condition ducts.
"To make a long story short, I almost lost my wife, my '67 Corvette and my cat."
Biden was slammed by conservatives on social media for the remarks, which many said was tone deaf following devastating wildfires that killed over 110 people with hundreds still missing.
DON'T MISS: SIGN UP AND WATCH THE FIRST REPUBLICAN PRESIDENTIAL PRIMARY DEBATE ON FOXNEWS.COM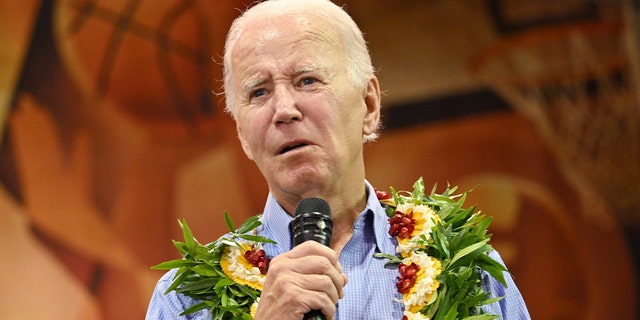 President Biden speaks during a community engagement event at the Lahaina Civic Center in Lahaina, Hawaii, Aug. 21, 2023. (Mandel Ngan/AFP via Getty Images)
"Kinda surprised he hasn't empathized with 9/11 victims by telling their families about that time he missed a connecting flight," Federalist co-founder Sean Davis tweeted.
"People have mistaken self-centeredness for empathy for decades," New York Post Columnist Miranda Devine tweeted.
HAWAII DEMOCRAT SAYS BIDEN'S 'NO COMMENT' ON WILDFIRES 'SHOCKING': 'I WOULD EXPECT MORE'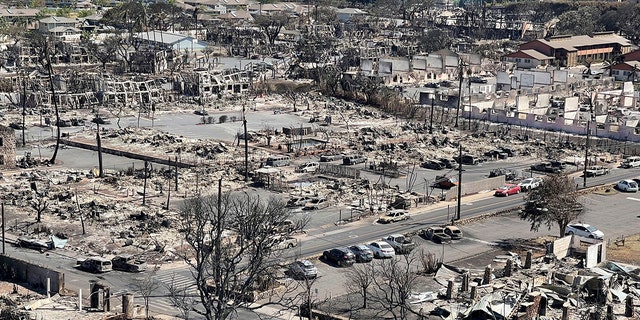 Burnt areas in Lahaina on the Hawaiian island of Maui Aug. 11, 2023, following a wildfire. (Hawaii Department of Land and Natural Resources via AP)
"People were literally melted to the sidewalk and Biden's out here trying to compare that to a kitchen fire he had one time," GOP strategist John Cooper tweeted. "Absolutely disgusting."
FIVE INDICATIONS JOE BIDEN WILL NOT RUN IN 2024
A 2004 report from The Associated Press, archived by LexisNexis, said lightning struck the Bidens' home and started a "small fire that was contained to the kitchen."
CLICK HERE TO GET THE FOX NEWS APP
The report said firefighters got the blaze under control within 20 minutes and they were able to keep the flames from spreading beyond the kitchen.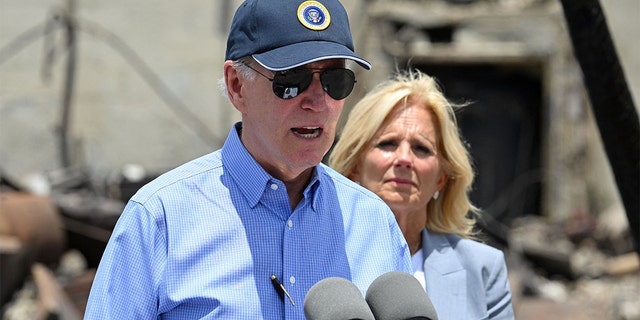 President Biden delivers remarks as he visits an area devastated by wildfires in Lahaina, Hawaii, Aug. 21, 2023. (Mandel Ngan/AFP via Getty Images)
The White House did not immediately respond to a request for comment from Fox News Digital.
Fox News Digital's Greg Wehner contributed to this report