The Biden administration is in talks with Venezuelan officials and exploring a temporary lift of sanctions in exchange for officials in the South American nation to hold fair elections next year, according to a report.
Bloomberg News reported Wednesday that the discussions consist of senior officials from both countries, including Jorge Rodríguez, Venezuela's head of congress, citing people familiar with the process.
Sanctions have had a major impact on the country's oil sales, which is Venezuela's top export, according to the Office of the United States Trade Representative.
According to the report, the U.S. would grant a license to lift all or some of the sanctions against Venezuela for a temporary term.
COLOMBIA HOLDS MULTINATIONAL SUMMIT ON VENEZUELAN POLITICAL CRISIS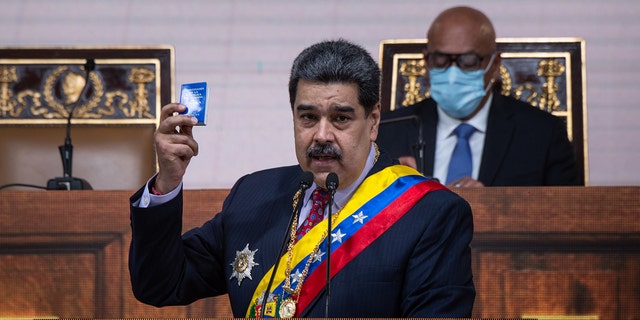 Nicolas Maduro, Venezuela's president. (Gaby Oraa/Bloomberg via Getty Images, File)
Venezuelan socialist President Nicolas Maduro, who has been in power since 2013, is expected to run for re-election. He hasn't yet set a date for a possible election.
FORMER VENEZUELAN SPY CHIEF DENIES SMUGGLING OVER 6 TONS OF COCAINE INTO MEXICO, US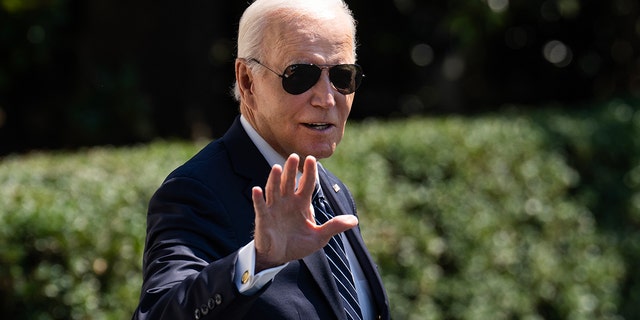 President Joe Biden walks to Marine One on the South Lawn of the White House for a trip to Scranton, Pa., Thursday, Aug. 17, 2023. (Tom Williams/CQ-Roll Call, Inc via Getty Images, File)
Adrienne Watson, a spokeswoman for the White House's National Security Council, said sanctions relief could happen if Venezuela takes actions toward becoming a democracy.
CLICK HERE TO GET THE FOX NEWS APP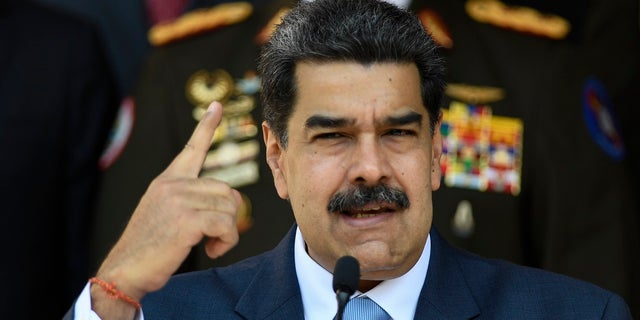 Venezuelan President Nicolas Maduro gives a press conference at the Miraflores presidential palace in Caracas, Venezuela. (AP Photo/Matias Delacroix, File)
"Should Venezuela take concrete actions toward restoring democracy, leading to free and fair elections, we are prepared to provide corresponding sanctions relief," Watson said.