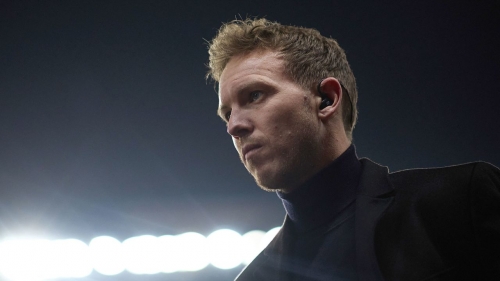 Julian Nagelsmann attends Bayern Munich's Champions League game against PSG on February 14.
Julian Finney/UEFA/Getty Images

CNN
—
Bayern Munich announced Friday that the club has fired manager Julian Nagelsmann and will appoint Thomas Tuchel to the post, effective immediately.
The change comes as the team dropped from first to second in the Bundesliga table, while reports of Nagelsmann losing support from players also emerged.
Nagelsmann was in his second season at the helm of the German juggernaut after leading the club to its 31st Bundesliga title in his first campaign.
Bayern, which won a 10th consecutive league title last season, slipped from the top of the Bundesliga table after a disappointing loss to Bayern Leverkusen last weekend.
The club's rival Borussia Dortmund currently sits atop the league standings.
"The domestic league, the Bundesliga, this is what it's all about. You have to win. It's not a 'nice to have' title, the German title, it's a 'must have' title," Thomas Gaber, editor of Eurosport's German website, told CNN on Friday.
The move comes while Europe's top leagues are on an international break.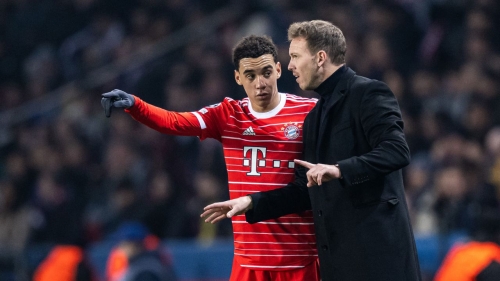 Julian Nagelsmann gives instructions to Bayern's Jamal Musiala against PSG.
Markus Gilliar/GES Sportfoto/Getty Images
Bayern's next match is a pivotal clash against Dortmund on April 1. The club also has a UEFA Champions League tie with Manchester City looming.
"We have come to the conclusion that the quality in our squad – despite the Bundesliga title last year – has come to the fore less and less often," said club CEO Oliver Kahn.
"After the World Cup we have played less successfully and less attractively. The big fluctuations in performance have cast doubt on our goals for this season, but also our goals for the future. That is why we have acted now."
Nagelsmann's firing was also precipitated by reports that there is unrest in the Bayern dressing room.
"There are problems with the squad in the locker room," Gaber explained to CNN. "Altogether, it's obviously the end of Julian Nagelsmann."
Bayern Munich was quick to name Tuchel as the team's new manager, the German's first managerial role since leaving Chelsea in September after a disappointing start to the season.
In 2021, Tuchel took over mid-season at Chelsea and led the team to a Champions League title months later.
Bayern says that Tuchel's contract will run through the 2024-25 season and that he will supervise team training starting Monday.