EXCLUSIVE: Law enforcement in Texas have arrested two Mexican nationals with cartel ties who were seen coming across the U.S. southern border armed with rifles and armor-piercing rounds.
Fox News obtained images from law enforcement sources last week of three men running across the border with rifles and body armor as they sought to evade authorities as they entered the U.S. in the Fronton, Texas area on Aug 5. They were not caught at that time, but two have since been arrested after crossing again in the same area.
Fox has now obtained images of the men in custody, along with their guns and ammunition. The third man is believed to have fled back to Mexico.
Texas Department of Public Safety confirmed the arrests, which were made in a joint operation by Texas and federal authorities, in a statement to Fox News.
IMAGES SHOW MEN ARMED WITH RIFLES, BODY ARMOR COMING ACROSS SOUTHERN BORDER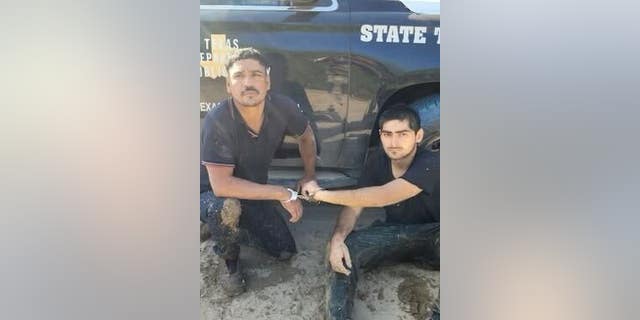 Authorities have caught two cartel members coming across the southern border. (Fox News/law enforcement sources)
"In a multi-agency effort, DPS Texas Rangers Special Operations Group, Texas Game Wardens, and US Border Patrol apprehended two Mexican nationals with suspected ties to a transnational criminal organization. The men were in possession of two rifles and armor-piercing ammo," a spokesperson said.
"There is no greater public safety and national security threat than the Mexican drug cartels, who have exploited security vulnerabilities due to an unsecured international border. This joint effort highlights the importance of collaborating with local, county, state, and federal agencies for one common goal – keeping our state and country safe."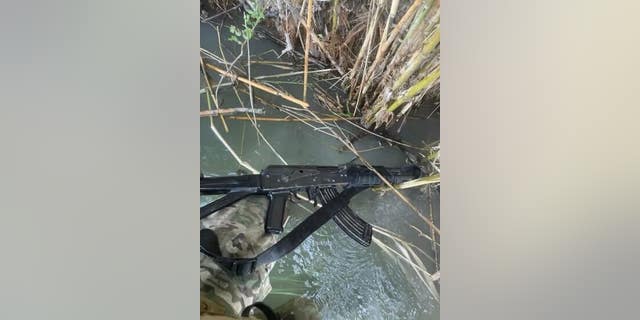 Authorities, with the aid of K9s, locate weapons abandoned by cartel members. (Fox News/law enforcement sources)
Also seized were tactical gear containing six magazines loaded with 5.56 rounds, "green-tip" armor-piercing rounds and a machete. Texas Game Wardens K9s later helped agents locate an AK-47 rifle and an M4 rifle ditched in a river.
The startling images of the men coming across the border are the latest shocking images showing cartel and smuggling operations amid an ongoing migrant crisis and signs of increasing numbers at the border.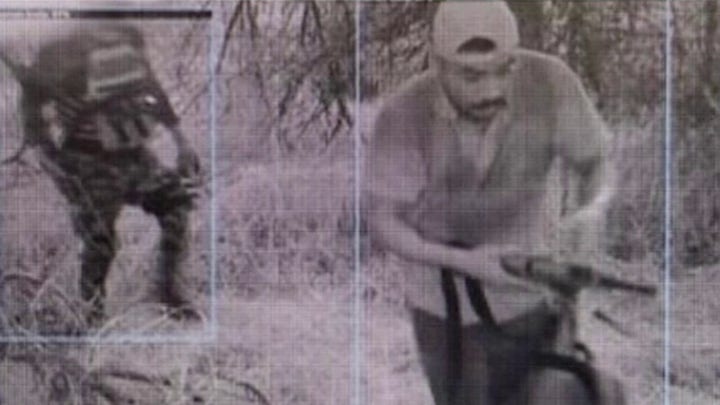 Video
Fox News' drone last week captured images of smugglers with machetes hitting and threatening migrants at the edge of the river in Matamoros, Mexico, telling them to cross into Brownsville, Texas.
Days earlier, (DPS) drone operators in Eagle Pass spotted an armed smuggler carrying a long gun and guiding a group of illegal immigrants across the Rio Grande.
In that instance the man made it back to Mexico, authorities said.
The U.S. has seen record migrant numbers at the border since 2021, and while those numbers dipped in June, they have started accelerating again in July — with much of the traffic of humans and drugs across the border controlled by the cartels.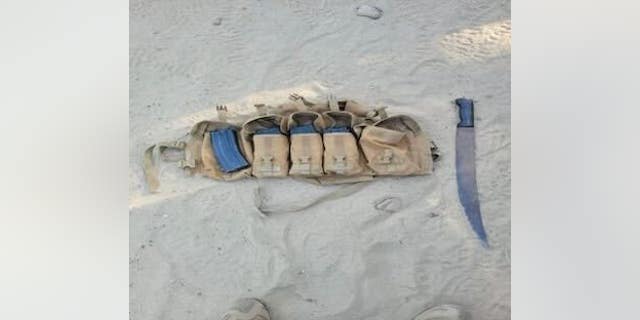 Authorities found armor-piercing ammo on the cartel members. (Fox News/law enforcement sources)
The Biden administration has taken a number of steps, including a collaborative law enforcement anti-smuggling campaign last year that led to thousands of arrests, to crack down on cartel smuggling. It has also made over 170 sanctions designations of cartel leaders and members, often working with Mexico to do so. Last week, officials announced the sanctioning of three cartel members, including one nicknamed "The Anthrax Monkey."
Republicans have called for more action, including military action against cartels in Mexico itself — which in turn brought rebuke from Mexican President Andres Manuel Lopez Obrador. 2024 presidential candidate Will Hurd announced a plan on Saturday that would treat cartels and smugglers like terrorists.
BORDER PATROL SECTORS NEAR OR OVER CAPACITY AS MIGRANT NUMBERS SURGE AT THE BORDER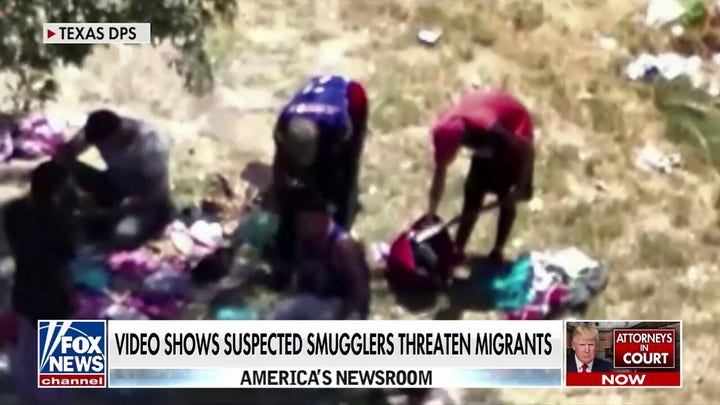 Video
Lopez Obrador has also targeted Texas Gov. Greg Abbott in recent weeks for Texas' move to establish a floating border barrier along with the Rio Grande to prevent migrants making the dangerous journey across the river. That barrier is also facing a lawsuit from the Department of Justice.
CLICK TO GET THE FOX NEWS APP
Meanwhile, Fox News reported last week that all four major Border Patrol sectors are now nearing or are over capacity due to the increase in migrant encounters along the border.