close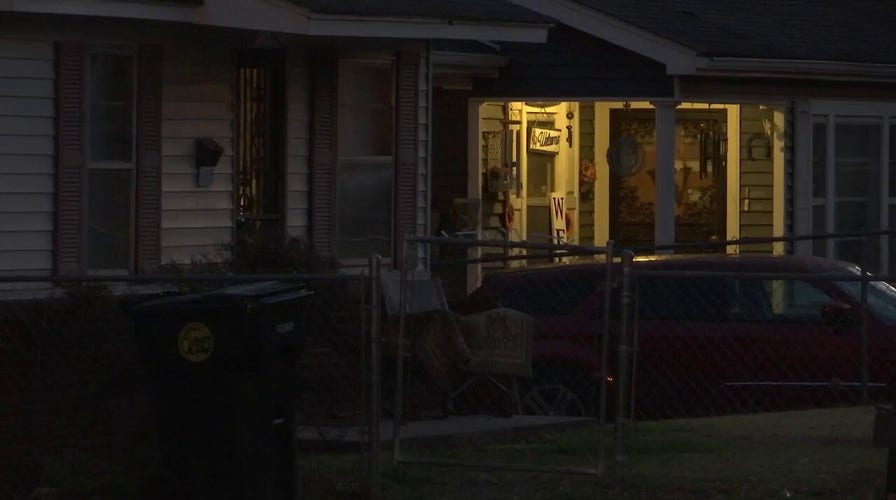 Video
Kidnapping suspect arrested after woman locked in closet for 2 months: police
FOX 13 Memphis reports. 
The 37-year-old man who kidnapped and "roughed up" a 4-year-old girl from her family's campsite in Western Australia and kept her for 18 days has been sentenced to more than a decade in jail.
A Western Australia court handed down a sentence of 13 years and six months in prison to Terence Darrell Kelly, who the judge says has a personality disorder and injected methamphetamine on the night of the crime, after he pleaded guilty last year to abducting 4-year-old Cleo Smith, The Guardian reported.
Ellie Smith woke up on the morning of Oct. 16, 2021 to find that her daughter Cleo was missing along with her sleeping bag from a tent at the Blowholes Campground about 10 hours north of Perth, Australia.
A hole had been cut in the family's tent that was higher than Cleo Smith could have reached on her own.
PENNSYLVANIA KIDNAPPING SURVIVOR REMEMBERS DRAGGING 'COLD, HEAVY CHAIN' FROM CAPTOR'S DUNGEON DURING RESCUE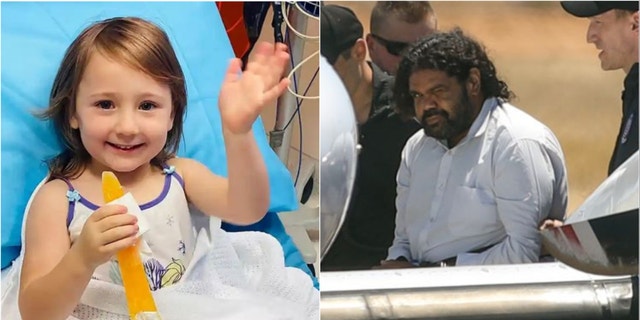 Terence Darrell Kelly, 37, right, has been sentenced to 13 years and six months in jail for abducting Cleo Smith, left. (Getty Images)
After 18 days and one of the most extensive searches in Australia's history, police located Smith locked inside Kelly's home, which was just a few miles from the Smith family's home and an hour south of the campsite.
Kelly told police that he "roughed her up a few times" and got angry at her when she was "getting bossy and asking for chocolate".
OHIO CORONER RULES DEATH OF 6-MONTH-OLD KIDNAPPED TWIN 'SUDDEN AND UNEXPLAINED'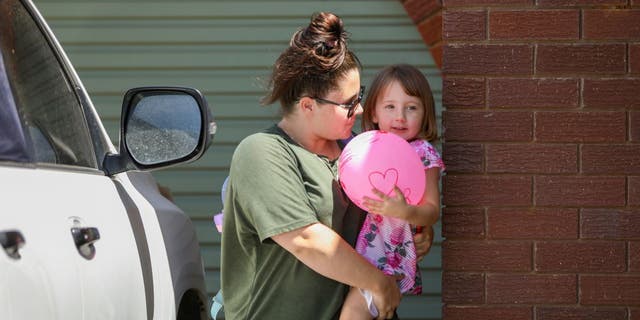 Cleo Smith, right, is carried inside a friend's house by her mother on Nov. 4, 2021 in Carnarvon, Australia. (Photo by Tamati Smith/Getty Images)
The 37-year-old convicted kidnapper also said that he would try to tie her up and cover Smith's mouth with sticky tape but failed because "she was a bit of a fighter."
Kelly had apparently been following the public search for Smith while trying to prevent the young girl from seeing television reports on her disappearance and even added her mother as a Facebook friend during the search.
AMERICANS WHO SURVIVED MATAMOROS CARTEL KIDNAPPING BREAK SILENCE ON 'NIGHTMARE' IN MEXICO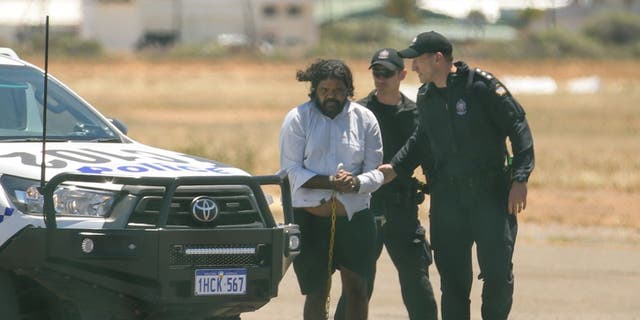 Terence Darrell Kelly, left, boards a plane after being taken into custody by members of the Special Operations Group at Carnarvon airport on Nov. 5, 2021 in Carnarvon, Australia. (Photo by Tamati Smith/Getty Images)
"I wanted to hold onto her but I knew it was wrong," Kelly said. "I wasn't planning on keeping her forever, you know?".
The judge in the case, explained in court that Kelly had a "fantasy of having a little girl he could dress up and play with" and had an obsession with Bratz dolls and creating a fictitious family.
Kelly could have been sentenced to 20 years in prison but was shown leniency due to pleading guilty and suffering from what the judge described as "complex personality dysfunction" from a troubled childhood.
The judge, Julie Wager, also cited the "adverse impacts" of "colonization" on Australia's aboriginal population of which Kelly is a member.
Western Australia Police Commissioner Col Blanch said that although he respected the judge's decision, he can understand why many people feel that the sentence is "not enough", the Daily Mail reported.
"This is an evil crime," Blanch said. "He committed a heinous crime. A parent's worse nightmare. As I said before, I'm Police Commissioner and I respect the rule of law, but as a father, that's something I could never forgive."
CLICK HERE TO GET THE FOX NEWS APP
Kelly will be eligible for parole after 11 years.
Smith's parents say their lives were "ripped apart" by the abduction and anxiety of the 18-day search.
"I think the anger always will be there," Ellie Smith told 60 Minutes Australia shortly after the sentence was handed down but also acknowledged she is glad to "have a number to hold with us of how long he is away."
"But there is always going to be anger, always, how could there not be?"
Andrew Mark Miller is a writer at Fox News. Find him on Twitter @andymarkmiller and email tips to [email protected].