close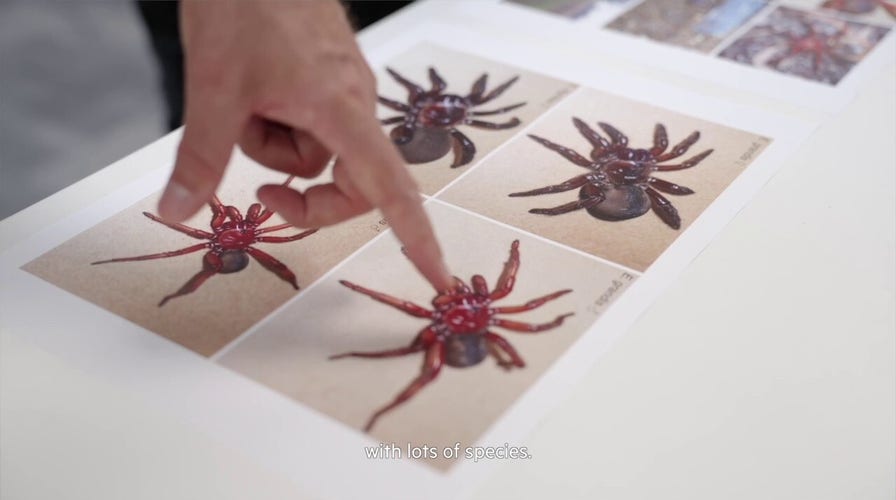 Video
New 'giant' spider found in Australia
The arachnid has been named Euoplos dignitas to reflect "the impressive size and nature of the spider," scientists with the Queensland Museum said. (Queensland Museum)
Australian authorities have charged a man after he allegedly stole a platypus from the wild and took it onto public transit.
The unnamed 26-year-old man faces a fine of up to A$430,000 ($288,500) after he carried the animal around and showed it off at local shops, the BBC reported. Police charged him with taking an animal classified as protected from the wild and keeping a protected animal captive.
"According to the report that was provided to [authorities], they were showing it off to people on the train, allowing people to pat it," Queensland Police's Scott Knowles said. Police cited grave health concerns for the creature as the chief reason they enacted a manhunt for culprits.
Police said the animal may have been removed from its natural habitat Tuesday and was first spotted aboard a train wrapped in a towel as a man and a woman carried it. Police urged the pair to turn in the animal as soon as possible, either to police or to an emergency vet if possible.
SNAKE ON A PLANE! SOUTH AFRICAN PILOT FINDS UNEXPECTED STOWAWAY UNDER HIS SEAT, A CAPE COBRA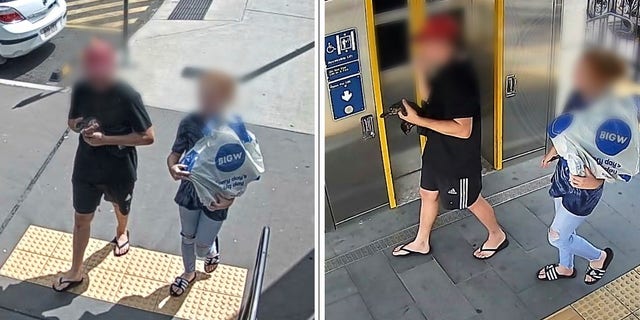 Police appealed for the return of a platypus believed to be taken from its natural environment in Moreton district Tuesday, April 4, around 11 a.m.  (Queensland Police)
Knowles revealed that someone had told police the pair planned to release the animal after finding it on the road.
The police managed to retrieve the animal Thursday and arrest the man. The woman is said to be cooperating with an ongoing investigation, and the arrested man will appear in court April 8.
BIRD FLU MAKES FIRST APPEARANCE OF THE YEAR IN MINNESOTA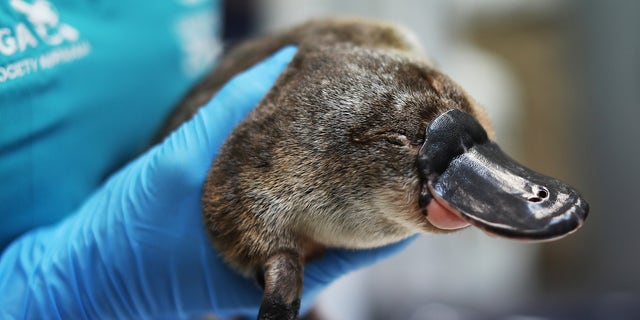 A platypus receives a health check at Taronga Zoo June 9, 2021, in Sydney, Australia. (Mark Metcalfe/Getty Images)
Footage provided to police showed passengers petting the platypus.
"The concerns around that would be some of the diseases that people may carry that might impact on the animal and vice versa," Knowles said.
US ROLLS OUT FUNDING TO BUILD WILDLIFE CROSSINGS IN RESPONSE TO HIGH WILDLIFE-VEHICLE COLLISIONS RATE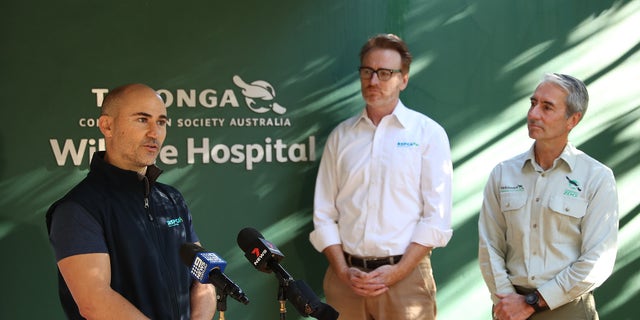 RSPCA Wildlife Manager Nick De Vos speaks to the media at Taronga Zoo on June 9, 2021, in Sydney, Australia.  (Mark Metcalfe/Getty Images)
In a statement, the police advised that the danger of a platypus included its venomous spurs and advised, "If you are lucky enough to see a platypus in the wild, keep your distance. Never pat, hold or take an animal."
The platypus, an Australian animal, remains protected by legislation in all Australian states. The creature is not endangered but is considered "near threatened," according to Bush Heritage Australia.
CLICK HERE TO GET THE FOX NEWS APP
The semiaquatic egg-laying mammal faces a difficult future after scientists last year determined that dams and other structures have restricted platypus migration and led to inbreeding.
The platypus is one of two mammals that lays eggs. The other is the echidna, also indigenous to Australia.
Peter Aitken is a Fox News Digital reporter with a focus on national and global news.