Democratic Arizona Gov. Katie Hobbs issued an executive order on Friday that would establish an independent review commissioner for death penalty cases in the state.
The executive order, announced alongside Attorney General Kris Mayes, was issued as part of Hobbs' First 100 Days initiative. She took office on Jan. 2.
The as-yet unnamed commissioner will review and establish transparency for how the Arizona Department of Corrections, Rehabilitation, & Reentry procures lethal injection drugs and gas chamber chemicals, execution protocols and experience and training of staff.
Convicts sentenced to death before 1992 can choose to be executed in a gas chamber, according to USA Today. A gas chamber execution hasn't occurred since 1999.
AZ INMATE ON DEATH ROW WITHDRAWS HIS REQUEST TO BE EXECUTED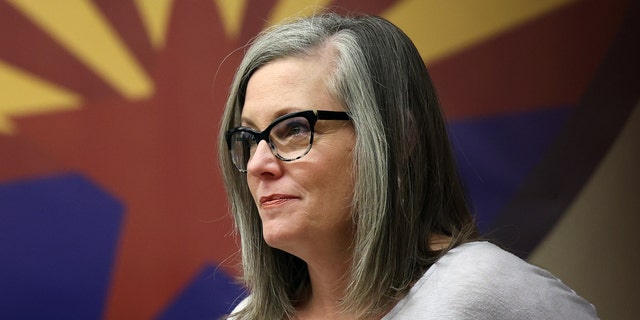 Arizona Gov. Katie Hobbs took office on Jan. 2. 
(Photo by Kevin Dietsch/Getty Images)
ARIZONA DEATH ROW INMATE'S EXECUTION REMAINS ON TRACK AFTER JUDGE REJCETS TESTIGN BID
The commissioner will write a report after the review with recommendations for improving the death penalty process.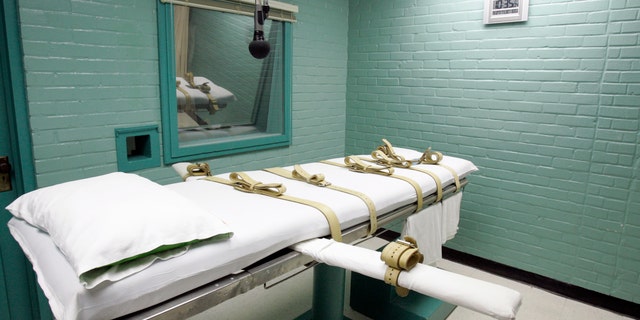 Arizona resumed executions last year following an eight-year hiatus. 
(AP)
"With the Arizona Department of Corrections, Rehabilitation and Reentry now under new leadership, it's time to address the fact that this is a system that needs better oversight on numerous fronts," Hobbs said in a release. "Arizona has a history of mismanaged executions that have resulted in serious questions and concerns about ADCRR's execution protocols and lack of transparency. I'm confident that under Director Thornell, ADCRR will take this executive action seriously."
CLICK HERE TO GET THE FOX NEWS APP
The state resumed executions last year after a nearly eight-year halt and 110 prisoners remain on death row.