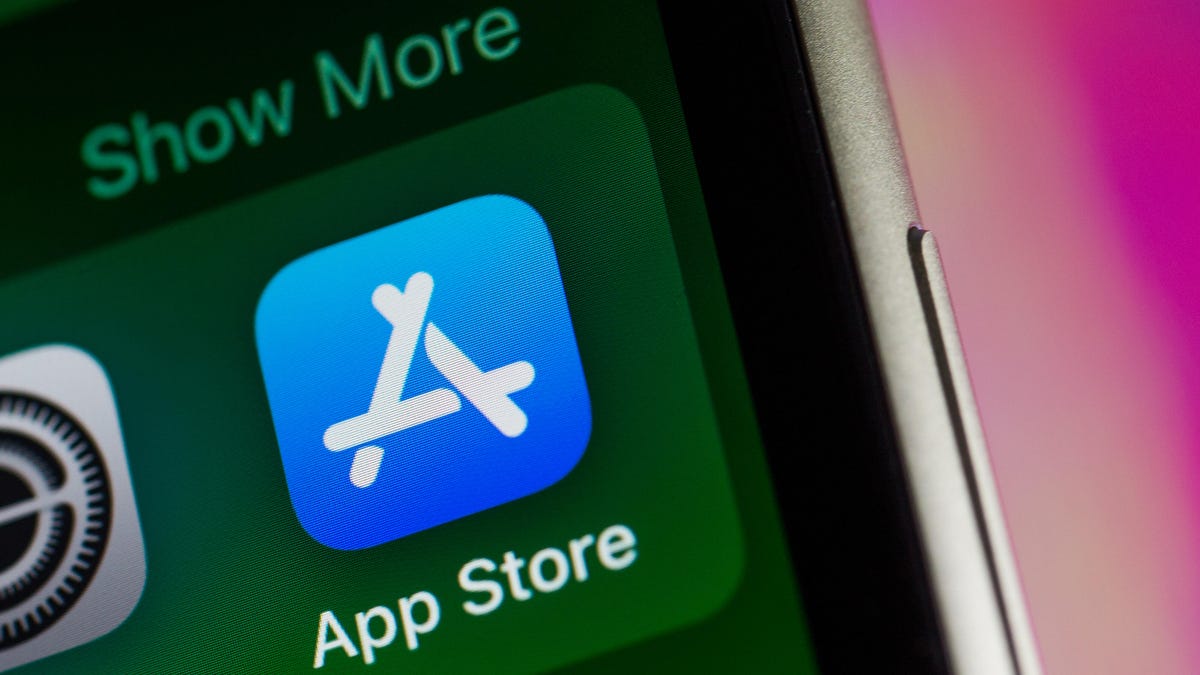 The Department of Commerce's National Telecommunications and Information Administration says both Apple and Google act as gatekeepers to mobile apps.
Angela Lang/CNET
A new report from the US Department of Commerce says Apple and Google act as "gatekeepers" to the mobile app ecosystem, resulting in a lack of competition that's harmful to consumers. It recommends new legislation and antitrust enforcement to "level the economic playing field." 
The control Apple and Google have over app marketplaces — Apple's App Store on iOS and the Google Play Store on Android — has potentially led to higher prices and reduced innovation, the Commerce Department's National Telecommunications and Information Administration says in the report, published Wednesday. Since app makers can publish only through these official marketplaces, "innovators have very limited avenues for reaching consumers," says the report.
The NTIA suggests several changes to improve app store competition, such as letting consumers choose their preferred default apps, use alternative app stores and delete and hide preinstalled apps. It also says Apple and Google shouldn't be allowed to favor their own apps over competitors and should allow app developers to use alternative in-app payment systems.
The report is the latest move by the Biden administration to rein in Big Tech. Biden published an op-ed in The Wall Street Journal last month saying tech platforms that get too big "promote their own products while excluding or disadvantaging competitors — or charge competitors a fortune to sell on their platform."
Both companies pushed back on the report on Wednesday. 
"We respectfully disagree with a number of conclusions reached in the report, which ignore the investments we make in innovation, privacy and security — all of which contribute to why users love iPhone and create a level playing field for small developers to compete on a safe and trusted platform," an Apple spokesperson said in a statement.
See also

Feds vs. Google: What DOJ's Antitrust Lawsuit Means for Online Ads
Big Tech Spends Big Money to Thwart Antitrust Legislation
Google said it disagrees with how the report characterizes Android. "NTIA recognizes the importance of interoperability, multiple app stores and sideloading, which Android's open system already supports — all while ensuring privacy and security,"  a Google spokesperson said.
The NTIA didn't immediately respond to a request for additional comment.
Apps are big business for Apple and Google. The App Store reportedly brought in revenue of $72 billion for Apple in 2020, while Google Play earned more than $38 billion that year. The control Apple and Google have over their app marketplaces spurred a lawsuit by Fortnite-maker Epic Games. The companies also face scrutiny from lawmakers and regulators, who are concerned that their approach stifles competition and artificially inflates prices.