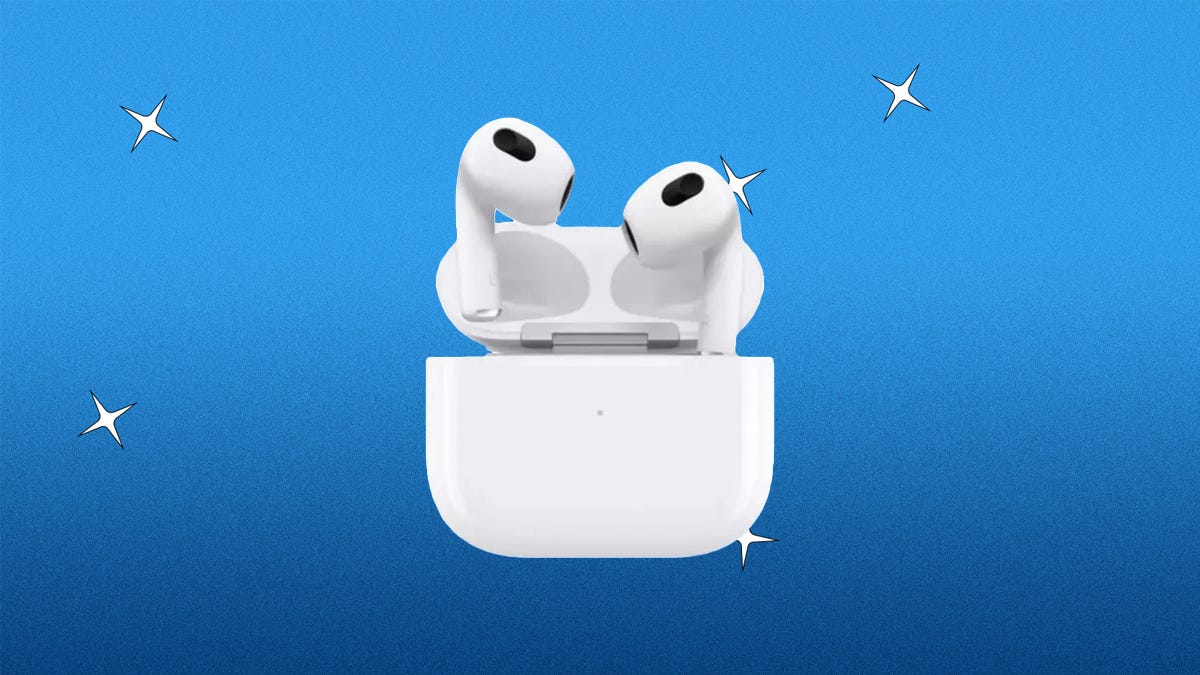 These could be getting a cheaper update.
James Martin/CNET
A tech analyst predicted cheaper AirPods and a new generation of AirPods Max could ship as early as late 2024 or early 2025. Apple is aiming for a price of $99 for its budget earbuds, Ming-Chi Kuo said on Twitter Wednesday.
(4/5)
The next-generation AirPods will likely begin mass shipments in 2H24 or 1H25, including more affordable AirPods (with Apple targeting a price of $99) and new AirPods Max, which will be assembled by Luxshare ICT and Hon Teng.

— 郭明錤 (Ming-Chi Kuo) (@mingchikuo) January 12, 2023
That price would beat Apple's suggested price for its most affordable AirPods (2nd generation) by $30. The 2nd generation AirPods have regularly retailed for $99 from other sellers, like Amazon, in recent months. The current generation of AirPod Max headphones have a suggested retail price of $549.
Apple sells its 3rd generation AirPods for $169 and its 2nd generation AirPods Pro for $249. 
Apple did not respond to request for comment.
Read more

Best Apple AirPods for 2023: Top Picks Across Generations
Apple AirPods Pro 2 Review: The Best Lightweight Earbuds You Can Buy
AirPods 3 Review: Apple Upped Its Sound Game
AirPods Max Review: Top-notch Sound, Noise Canceling and a Hefty Price Tag