close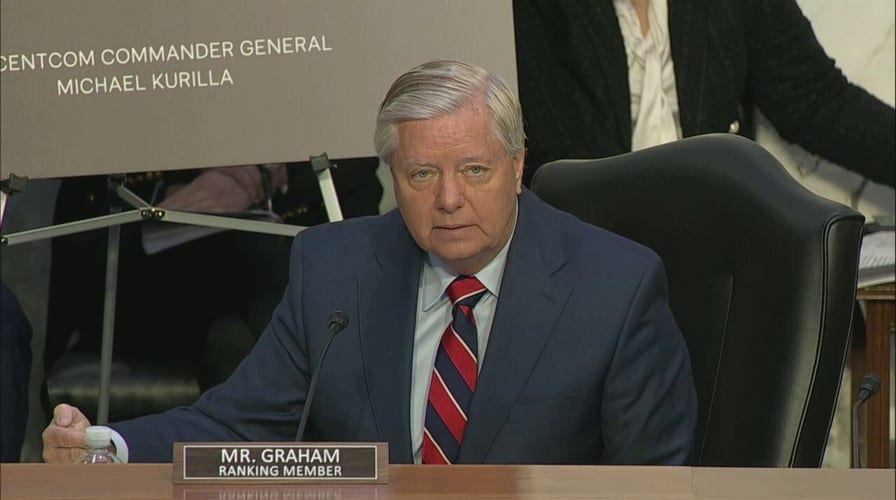 Video
Graham says U.S. 'is under attack' from drug cartels in Mexico
Sen. Lindsey Graham, R-S.C., said in a Senate hearing on Tuesday that America "is under attack" from Mexican drug cartels. CREDIT: C-SPAN
A U.S. tourist was reportedly shot while vacationing at a popular Mexico spring break area, where the State Department has been warning Americans to "exercise increased caution due to crime and kidnapping."
The tourist, who has not been publicly identified, was shot in the leg by unknown assailants in the town of Puerto Morelos outside of Cancun, The Associated Press is reporting, citing prosecutors in the state of Quintana Roo.
The man was approached by several suspects around midnight Monday before being hit with gunfire, according to the AP.
The motive for the shooting is unclear, while the victim was taken to a hospital in Cancun for treatment of a non-life-threatening injury.
AMERICANS WHO SURVIVED MATAMOROS CARTEL KIDNAPPING BREAK SILENCE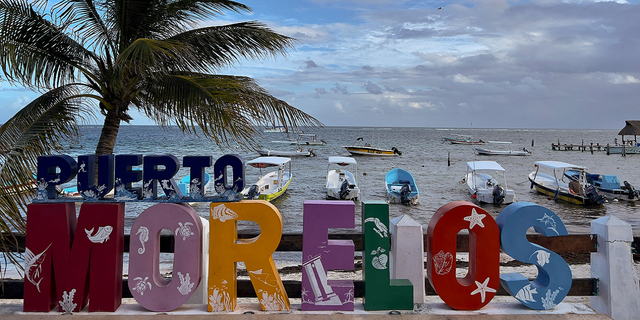 A pier in Puerto Morelos in Mexico's Quintana Roo state. (Daniel Slim/AFP via Getty Images)
Fox News Digital has reached out to the State Department for further comment.
The State Department, in a travel advisory, said American visitors to Mexico's coastal Quintana Roo state should "exercise increased caution due to crime and kidnapping" as "criminal activity and violence may occur in any location, at any time, including in popular tourist destinations."
"While not directed at tourists, shootings between rival gangs have injured innocent bystanders," the advisory said. "Additionally, U.S. citizens have been the victims of both non-violent and violent crimes in tourist and non-tourist areas."
It also urged travelers to "exercise increased situational awareness after dark in downtown areas of Cancun, Tulum, and Playa del Carmen, and to remain in well-lit pedestrian streets and tourist zones."
Despite the warnings, the State Department said thousands of American citizens visit Mexico annually for spring break getaways, with the "vast majority" traveling safely.
MEXICO MEDICAL TOURISM BOOMS AS AMERICANS RISK LIVES FOR SURGERIES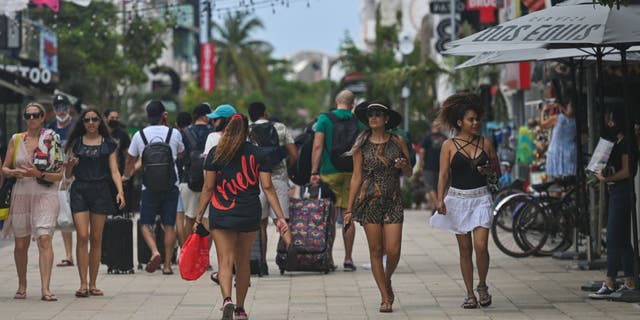 A street in Playa Del Carmen in Mexico's Quintana Roo state. The U.S. State Department is advising travelers to be vigilant in the region. (Artur Widak/NurPhoto via Getty Images)
In another part of Mexico at the start of March, two Americans in a group that crossed into Matamoros from Texas allegedly were kidnapped and killed by a drug cartel.
The Gulf cartel later claimed it has dealt with the members "involved and responsible" for the incident, handing them over to authorities to detain.
The Americans in that incident reportedly were traveling for cheap medical procedures.
"Attacks on U.S. citizens are unacceptable no matter where or under what circumstances, circumstances they happen," White House press secretary Karine Jean-Pierre said at the time.
CLICK HERE TO GET THE FOX NEWS APP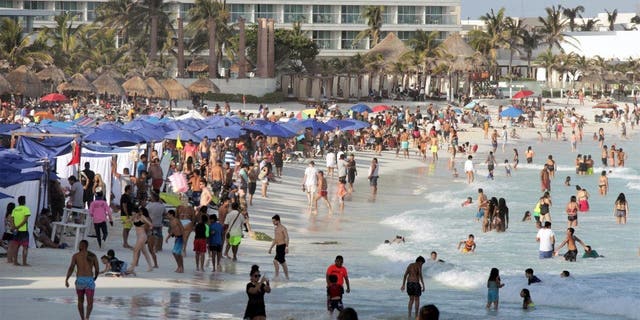 Cancun, Mexico, shown here in 2021, is one of the most popular spring break destinations. Puerto Morelos, where the American was shot, is located just south of Cancun. (Photo by Medios y Media/Getty Images)
Mexican President Andres Manuel Lopez Obrador later said at a news conference that "Mexico is safer than the United States.
"There's no problem with traveling safely around Mexico," he added.
Fox News' Peter Aitken, Chris Pandolfo and Caitlin McFall contributed to this report.
Greg Norman is a reporter at Fox News Digital.