Amber Heard's eight-year-old perjury case appears to now finally be behind her.
Australian prosecutors opted to drop the case against Heard for allegedly lying to the country about how her two dogs, Boo and Pistol, made it into the Gold Coast in 2015.
At the time, Heard was still married to Johnny Depp who was filming the fifth "Pirates of the Caribbean" movie in Australia. Heard brought her two Yorkshire terriers when the former couple stayed overseas.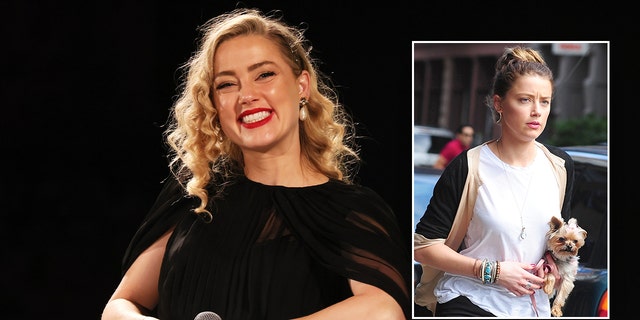 Amber Heard scored legal victory in Australian perjury case surrounding her dogs. (Getty Images)
Australia's Department of Agriculture, Fisheries and Forestry, a biosecurity watchdog, announced Wednesday they decided not to prosecute Heard for breaking the country's strict quarantine regulations.
AMBER HEARD'S DIRECTOR THINKS SHE'S READY FOR 'HELL OF A COMEBACK' AFTER JOHNNY DEPP DRAMA
          View this post on Instagram                      
APP USERS CLICK HERE FOR INSTAGRAM POST
The department stipulates that foreign pets must be quarantined for 10 days when first brought into the country, and they reckon Heard knew of the stringent policy but allegedly disregarded it by smuggling them into the land down under.
"Prosecution action will not be taken against… Heard over allegations related to her sentencing for the illegal import of two dogs," the department said in a statement.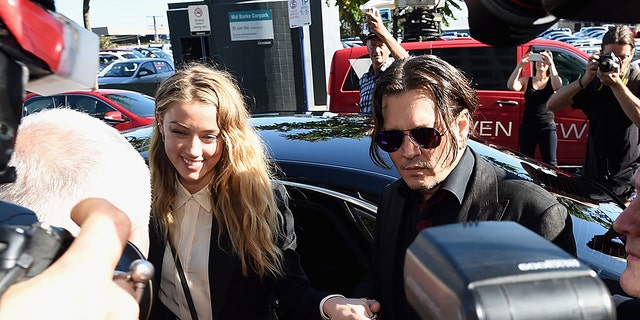 Johnny Depp and Amber Heard arrived at Southport Magistrates Court on April 18, 2016, in Gold Coast, Australia. Heard faced two counts of breaching Australia's quarantine laws. (Matt Roberts/Getty Images)
Heard's alleged fibbing originated when Australian authorities compared what her lawyer told the court in 2016 and testimony that was given in London in 2020.
In 2016, Heard pleaded guilty to providing a false immigration document to get the dogs into the country. If Australian authorities chose to prosecute Heard on the more serious charge of illegally importing the dogs, she could have faced a potential 10-year prison sentence. However, they dropped those charges as well.
          View this post on Instagram                      
APP USERS CLICK HERE FOR INSTAGRAM POST
Meanwhile, the false documentation charge carried a maximum penalty of a year in jail and a fine of more than $7,650 in U.S. dollars.
Magistrate Bernadette Callaghan, instead, sentenced Heard to a one-month good behavior bond, under which she would have been fined $1,000 Australian (about $647 U.S.) if she committed any other crimes in Australia in the month following her sentence.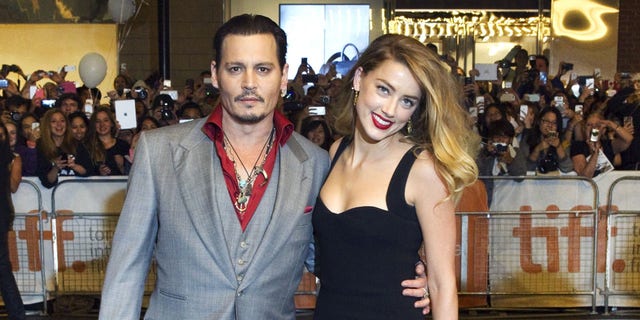 Johnny Depp and Amber Heard were in Australia while the actor filmed the fifth "Pirates of the Caribbean" film. (Fred Thornhill/TPX)
In 2015, Depp's assistant allegedly informed Heard that taking the dogs to Australia would violate its rules on protecting biosecurity from foreign entities. Heard allegedly made a false statement on her immigration card when she reportedly checked "no" to the question of importing anything into the country that should have been declared.
CLICK HERE TO SIGN UP FOR THE ENTERTAINMENT NEWSLETTER
"Just because he's Johnny Depp does not mean he's exempt from Australian law," Barnaby Joyce, the agriculture minister at the time, said in a news conference in May 2015. "There is a process if you want to bring animals – you get the permits, they go into quarantine and then you can have them… It's time that Pistol and Boo buggered off back to the United States."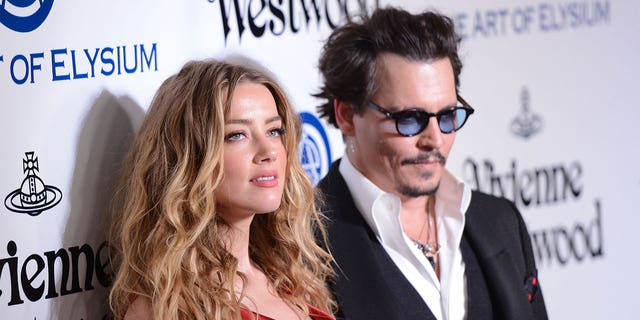 After divorcing in 2017, Amber Heard was granted possession of the couple's dogs, Boo and Pistol. (Getty Images)
The worldwide incident resulted in the ex-pair releasing an apology video and Depp hiring a private jet to fly Boo and Pistol back to Los Angeles for their safety to which Deputy Prime Minister Joyce tweeted, "Dogs gone."
CLICK HERE TO GET THE FOX NEWS APP
When Heard and Depp divorced in 2017, she was awarded custody of Pistol and Boo.
Heard lost a nationally-televised defamation trial against Depp in Virginia last year. The case ended in June 2022 with a $10.35 million judgment against Heard for defaming Depp by penning a 2018 op-ed in which she referred to herself as a domestic abuse victim. The op-ed did not name Depp. The jury handed Heard $2 million in her countersuit.
The Associated Press contributed to this report.