New Mexico First Judicial District Attorney Mary Carmack-Altwies announced charges in the death of Halyna Hutchins.
Alec Baldwin was charged with involuntary manslaughter, according to the district attorney. The armorer Hannah Gutierrez-Reed was also charged with involuntary manslaughter.
Before announcing the decision, the district attorney's office spent time reviewing a comprehensive report submitted by the Santa Fe County Sheriff's Office.
It's been over a year since the cinematographer was killed on the New Mexico movie set.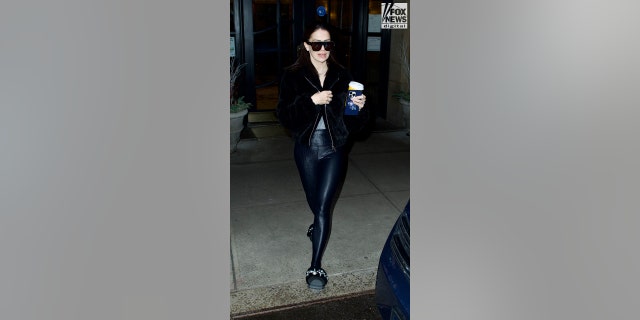 Hilaria Baldwin leaves her apartment in New York City, New York on Jan. 19 ahead of the announcement.
(Dario Alequin for Fox News Digital)
ALEC BALDWIN'S LAWYER HITS BACK AFTER ACTOR NAMED AS 'POSSIBLE' DEFENDANT BY DA ON 'RUST' CASE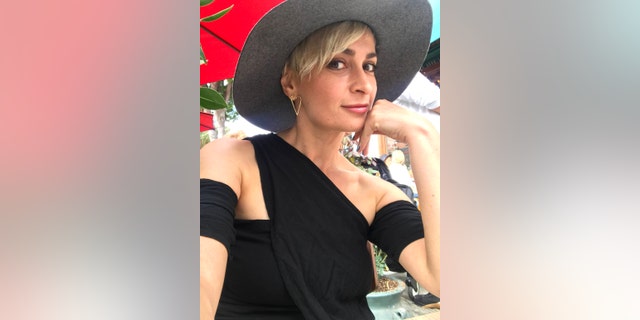 Halyna Hutchins died on Oct. 21 after being fatally shot on the set of "Rust" in New Mexico.
( Panish Shea Boyle Ravipudi LLP)
Halyna died when a gun Alec Baldwin was holding fired, while practicing a scene on Oct. 21, 2021. The group had been rehearsing in a small church on the Bonanza Creek Ranch set.
The Santa Fe County Sheriff's Department has spent the last year investigating how live rounds made it onto the movie set. Armorer Hannah Guiterrez-Reed and assistant director Dave Halls were the only other crew members believed to have handled the gun that fired on set.
"Never in a million years did Hannah think that live rounds could have been in the 'dummy' round box," one of Guiterrez-Reed's attorneys, Jason Bowles, said in a statement shared with Fox News shortly after the fatal accident. "Who put those in there and why is the central question."
Halls allegedly handed Baldwin a .45 revolver, telling him that it was "cold," or safe. Prior to that, Gutierrez-Reed spun the cylinder to show Halls what was in the gun, her lawyer said.
Baldwin has maintained that he did not pull the trigger of the gun – once during a prime-time interview shortly following the deadly shooting and again on a podcast episode. The actor originally said he had pulled the hammer of the gun back as far as he could and released it, but did not pull the trigger.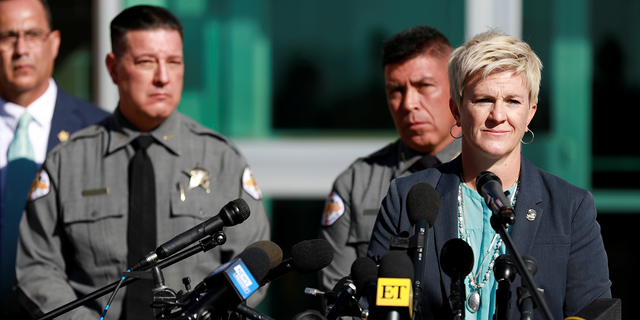 District attorney Mary Carmack-Altwies speaks at a news conference on October 27. 
(REUTERS/Adria Malcolm)
Carmack-Altwies named Baldwin specifically in her request for emergency funding to prosecute the case. The DA explained that she anticipated prosecuting up to four individuals –possibly including Baldwin.
"The 'Rust' prosecution could be potentially be prosecutions from one (1) to four (4) defendants," Carmack-Altwies wrote in paperwork filed for an emergency grant. "One of the possible defendants is well-known movie actor Alec Baldwin."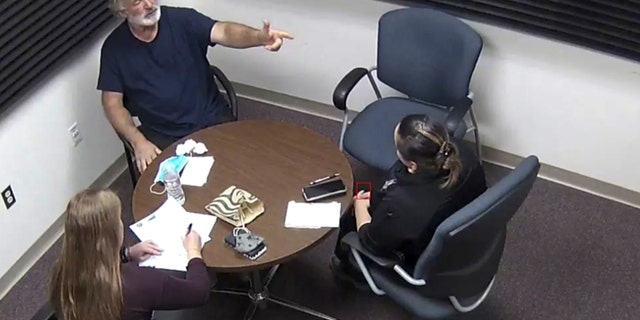 Alec Baldwin makes a gun with his fingers while speaking with investigators following the "Rust" movie shooting that left cinematographer Halyna Hutchins dead in October.
(Santa Fe County Sheriff's Office)
CLICK HERE TO SIGN UP FOR THE ENTERTAINMENT NEWSLETTER
Alec Baldwin shown on the "Rust" movie set in this photo released by the Santa Fe County Sheriff's Office.
(Santa Fe County Sheriff's Office)
A wrongful death lawsuit was filed against Alec Baldwin and other key members of the production on Feb. 15, 2022.
The lawsuit named Baldwin and others who "are responsible for the safety on the set" and called out "reckless behavior and cost-cutting" that led to the death of Hutchins, according to the family's lawyer.
Matthew Hutchins' attorneys interviewed witnesses before filing and created a video compiling evidence for the wrongful death lawsuit. In the video shared at a press conference, Matthew's lawyers reiterated claims from crew members that the "Rust" set was unsafe. The lawsuit claimed that Baldwin, who was also a producer on the film, and other "Rust" crew and cast committed "major breaches" of safety on the set.
The cinematographer's family sued for punitive damages and funeral and burial expenses among other things originally to be determined at trial. However, on Oct. 5, Halyna's husband announced the civil lawsuit had been settled pending court approval.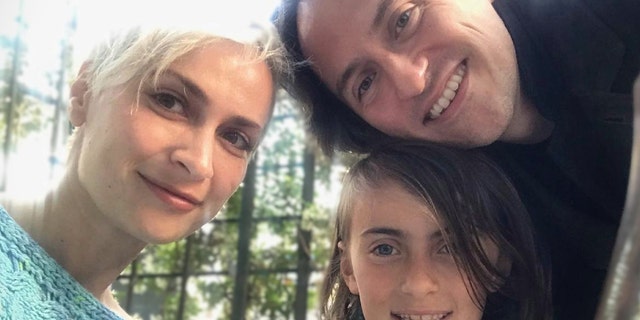 Halyna Hutchins is survived by her husband Matthew and their son.
(Hutchins' lawyer Brian Panish)
Following the conclusion of the civil lawsuit, Matthew revealed that filming of "Rust" would continue in January 2023. The western film will not return to New Mexico, where Halyna's death occurred.
"The production of 'Rust' will not return to New Mexico," Melina Spadone, attorney for Rust Movie Productions LLC, told Fox News Digital. "The production is considering other locations, including in California, but no decisions have been made."
Although it hasn't been confirmed whether Baldwin will re-join the production, Matthew's initial announcement claimed the production would resume with "original principal players."
CLICK HERE TO GET THE FOX NEWS APP