San Francisco District Attorney Brooke Jenkins has reformed how the city prosecutes offenders, but challenges still surround the police department's efforts to curb crime, a community activist told Fox News.
"It's night and day right now where having Brooke Jenkins as district attorney has totally changed the morale of the police department and much of the city itself," Richie Greenberg said.
"We still have a long way to go in the Tenderloin and other parts of San Francisco where drug dealers are running a 24-hour open market," he continued. "But we see on the horizon that that's going to change very soon."
Mayor London Breed appointed Jenkins as district attorney this summer after her predecessor, Chesa Boudin, was recalled after critics panned him as being soft-on-crime. She won reelection in November and has made prosecuting drug crimes a priority.
SAN FRANCISCO ACTIVIST SHARES HOW CITY HAS CHANGED UNDER NEW DISTRICT ATTORNEY: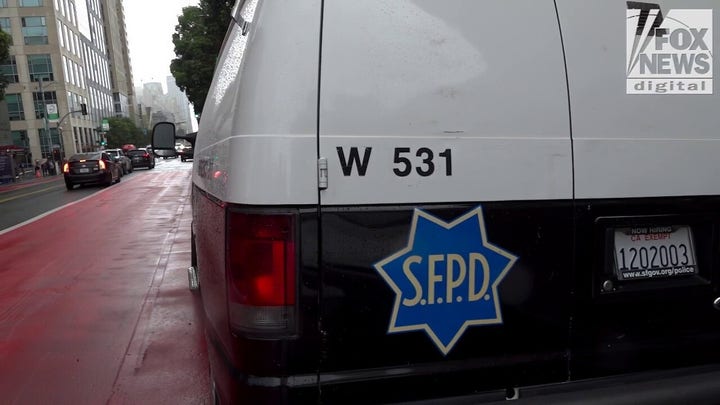 Video
WATCH MORE FOX NEWS DIGITAL ORIGINALS HERE
"DA Jenkins has successfully prosecuted several drug dealers, and they are now secured in prison," Greenberg, who was involved in the Boudin recall effort, told Fox News. "We are we're excited that she has turned the tide on the prosecution of drug dealers.
Jenkins revoked over 30 plea offers to fentanyl dealers as of August and has enacted tougher enforcement policies on drug peddlers. Offenders caught pushing narcotics near schools, for example, may face charging enhancements that could result in longer sentences.
Meanwhile, rape, robbery, motor vehicle theft and larceny theft were down in December compared to the same time last year under Boudin, according to city data.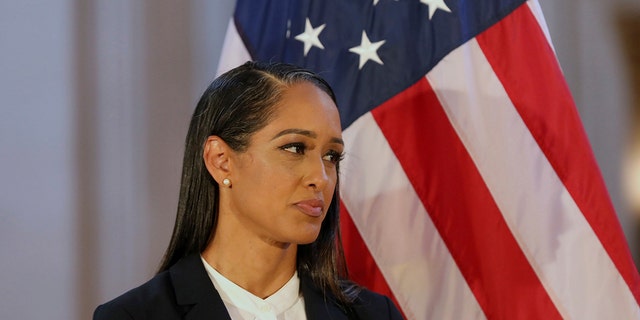 San Francisco District Attorney Brooke Jenkins attends a news conference at City Hall. On Tuesday, she announced that juvenile suspects would be tried as adults in "heinous" cases. 
(Santiago Mejia/San Francisco Chronicle via AP)
CHESA BOUDIN SUPPORTERS REACT TO SAN FRANCISCO DISTRICT ATTORNEY RECALL OUTCOME
Despite the reforms, there are still challenges facing the San Francisco Police Department.
SFPD spokesperson Robert Rueca told Fox News earlier this month the department is "currently challenged with a staffing shortage of approximately 500 officers that causes us to prioritize calls for service, yet we continue to make narcotics related arrests and work closely with the DA on these cases for prosecutions."
Greenberg said the lack of police enforcement has taken a toll on San Francisco businesses, tourists and residents.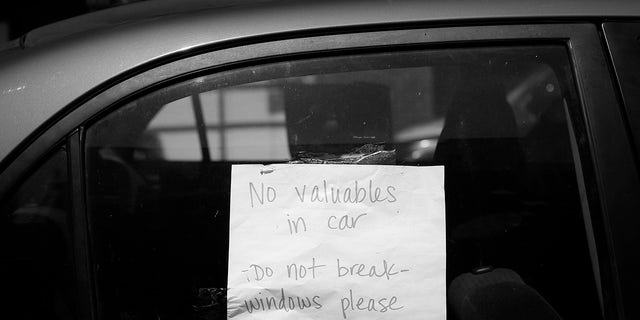 A sign in a parked car in San Francisco asks for the windows not to be broken and informs that there are no valuables inside.
(Getty)
"You have a crazy phenomenon of catalytic converter thefts, brazen daytime robberies of businesses and homes broken into with the residents there," he told Fox News.
NATIVE SAN FRANCISCAN DESCRIBES 'DYSTOPIA' ON TRIP TO DOWNTOWN BAR: 'I FELT SCARED'
Greenberg blamed Boudin's tenure and an "anti-cop" police commission for the force's low morale.
"It would be nice if cops ever actually did things for the community," one former commission member, John Hamasaki, wrote in August.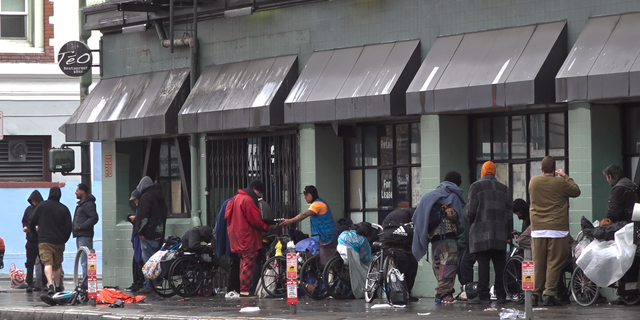 Drug users and drug dealers across the street from the San Francisco Federal Building. 
(Fox News Digital / Jon Michael Raasch)
CLICK TO GET THE FOX NEWS APP
The commission recently voted to ban police from making stops for low-level traffic infractions, such as driving with an expired registration or a broken taillight.
"There is still today many individuals that are elected or appointed in City Hall that are anti-police," Greenberg said. "That's where advocates and activists such as myself are also targeting to try and reverse that problem and the attitude from the police commission.
To watch the full interview with Greenberg, click here.