New York City Mayor Eric Adams said Friday that the Big Apple is at its "breaking point" as record numbers of migrants continue to arrive.
The leader submitted an emergency mutual aid request to New York State for immediate help this weekend to shelter the asylum seekers.
"We are at our breaking point. Based off our projections, we anticipate being unable to continue sheltering arriving asylum seekers on our own and have submitted an emergency mutual aid request to the State of New York beginning this weekend," he said in a statement. "This type of request, reserved only for dire emergencies, asks the state for support to shelter arriving asylum seekers as the city faces an immediate need for additional capacity. Our initial request is for shelter to accommodate 500 asylum seekers, but, as New York City continues to see numbers balloon, this estimate will increase as well."
The city reportedly received more than 3,100 asylum seekers in the past week, with 835 arriving last Thursday alone.
DHS HELPS 'NONCITIZEN WORKERS' AVOID DEPORTATION WHEN THEY REPORT US LABOR VIOLATIONS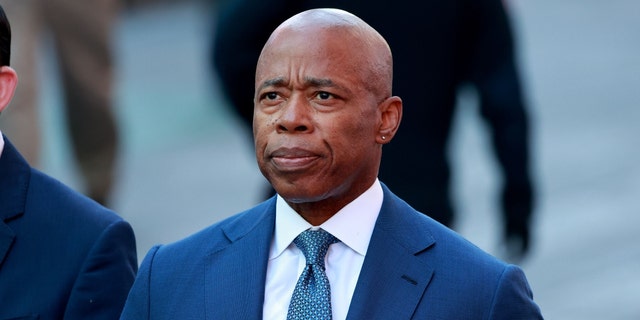 Mayor Eric Adams is pictured in Times Square in October. 
((Luiz C. Ribeiro/New York Daily News/Tribune News Service via Getty Images))
That marks the arrival in a single day since the influx began.
"Three months ago, I spoke directly to New Yorkers about the crisis of asylum seekers that has driven our shelter system to record levels and strained our city. On that day, I said we would surpass the highest number of people in recorded history in our city's shelter system and that every day after we would set a new record," Adams said. "We are now seeing more people arrive than we have ever seen — averaging over 400 people each day this last week, with 835 asylum seekers arriving on one single day alone, the largest single-day arrival we've seen to date. All this is pushing New York City to the brink."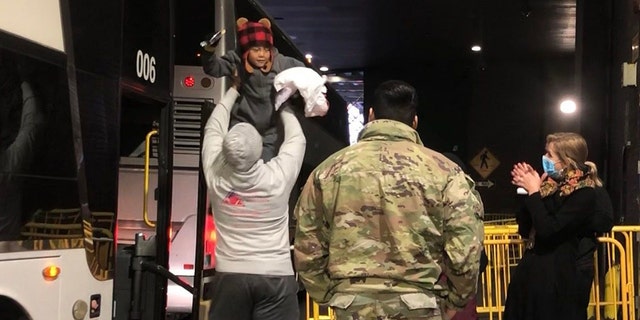 Migrants arriving from Del Rio, Texas, get off a bus at Port Authority in Manhattan on Monday, Dec. 19, 2022. 
(Josephine Stratman/New York Daily News/Tribune News Service via Getty Images)
NYC MAN PLEADS GUILTY TO BEATING CHINESE IMMIGRANT TO DEATH
Since the spring of 2022, he noted that the city had taken in around 40,000 asylum seekers, opening 74 emergency shelters and four humanitarian relief centers.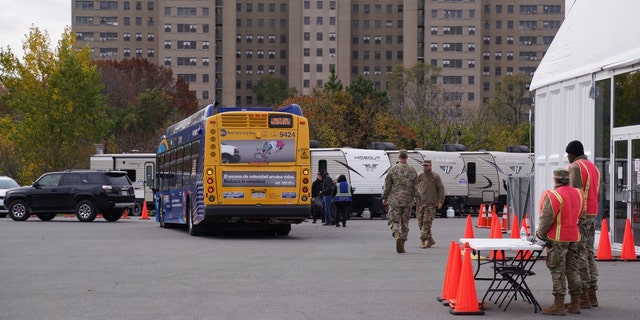 Migrants board MTA busses to be transported to a Hotel after NYC Mayor Adams announced the temporary housing unit would be closed indefinitely, Nov. 15, 2022.
(Lokman Vural Elibol/Anadolu Agency via Getty Images)
"The absence of sorely needed federal immigration reform should not mean that this humanitarian crisis falls only on the shoulders of cities," Adams added. "We need support and aid from our federal and state partners and look forward to working together to meet this crisis head-on."
CLICK HERE TO GET THE FOX NEWS APP
According to Politico, Adams said the cost to handle the asylum seekers is approaching $2 billion, and called the lack of a federal response to the crisis "inhumane" and "irresponsible."