CES 2023, the world's biggest gadget show, introduced plenty of interesting TVs. However, some caught our eye more than others. LG shocked us with an OLED and wireless model, while Samsung continued to innovate with its use of MicroLEDs. If you want to know what the next year has in store, here are the best TVs of CES. (And if you're looking for weird and wonderful CES gadgets, we've got those too.)
LG Signature OLED M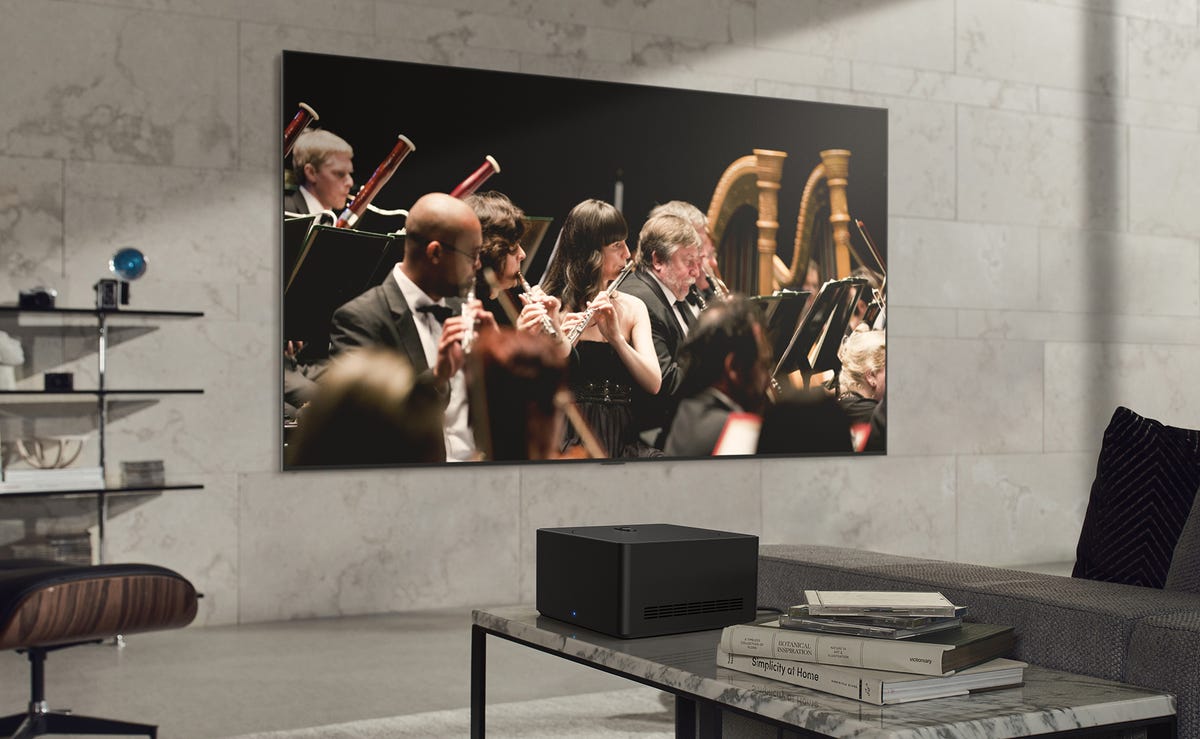 Wires? The LG Signature OLED M has no need of such ancient technology.

LG

It wouldn't be CES without a showy LG television and the company has not disappointed this year. Though the LG press conference featured a transparent TV, it's in the Signature M where the real wizardry happens. This massive 97-inch OLED M not only includes all of the high-end picture stuff you want — Dolby Vision, extraordinary black levels, bright colors — but it also beams stuff wirelessly from your devices. This involves a 4K/120Hz wireless connection from a signal box that can live up to 30 feet away. Beat that, Bluetooth. 
Read more: LG's Wireless 97-Inch OLED Puts All Other TVs to Shame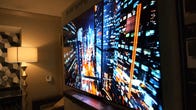 Now playing:
Watch this:

LG's Wireless OLED TV is 97 Inches of Tech Power
4:58

Samsung MicroLED CX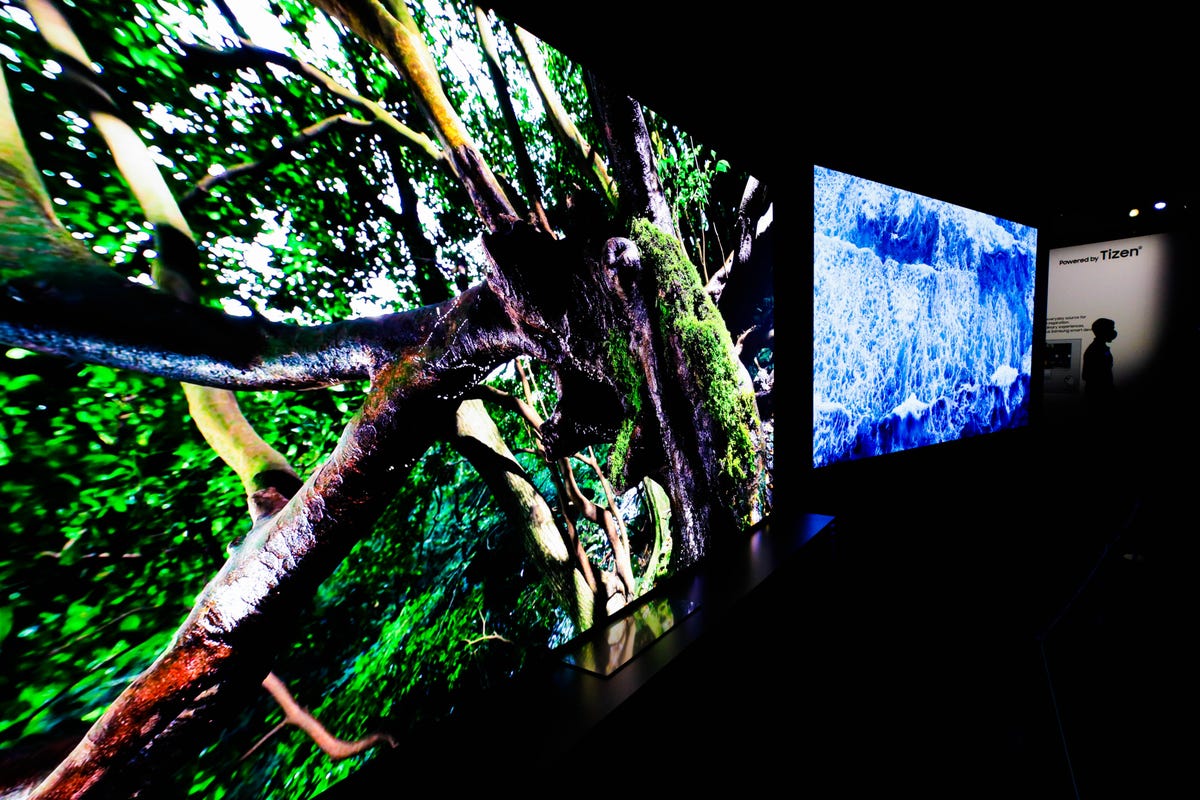 James Martin/CNET

This may look like any moderately big TV, but it uses a specific display technology that helps set it apart. As its name suggests, the Samsung MicroLED CX uses MicroLEDs instead of LCD pixels, and while this has the potential for better picture quality, it's also proven to be hideously expensive. Samsung says this 76-inch is not only the "world's smallest and most affordable" MicroLED screen, but it also doesn't need professional installation. It will probably still cost as much as a car, but whether it's closer to a Ford Focus or a Lotus Elise is yet to be announced.
Read more: Samsung Made a Huge TV You Probably Can't Afford Slightly Smaller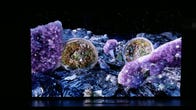 Now playing:
Watch this:

Samsung Goes Bigger With 77-Inch QD-OLED, 98-Inch QLED…
3:30

LG G3 OLED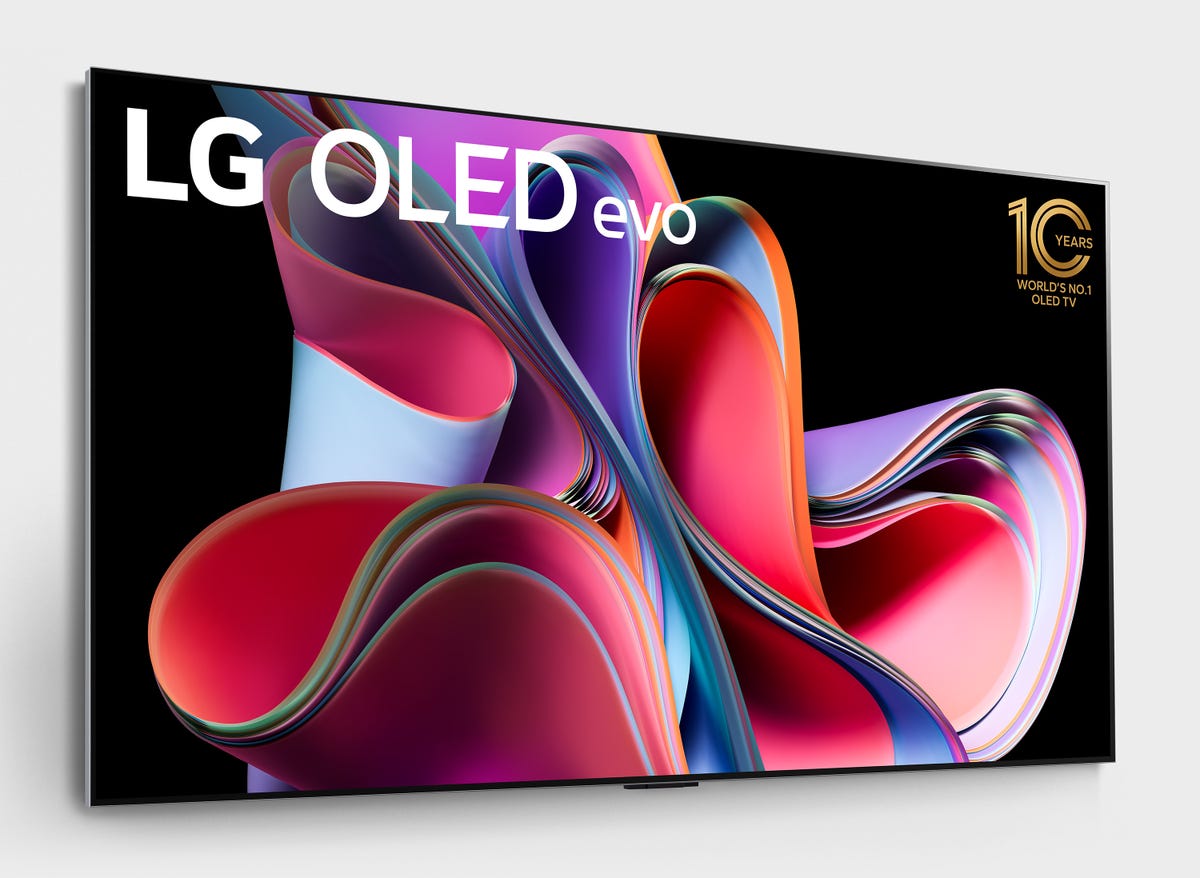 The LG G3 offers a 70% increase in brightness over the previous generation.

LG

If you're not a billionaire, you may be interested in this TV, which is more within the reach of the rest of us. The G3 OLED is, for most people, the real flagship for this year, and it offers better pictures than before. The G3 uses a combination of a new picture processing engine and optical filters to squeeze an extra 70% more brightness out of the 55-, 65- and 77-inch models than last year.
Read more: LG's New OLED TVs Up the Brightness Factor
Hisense ULED X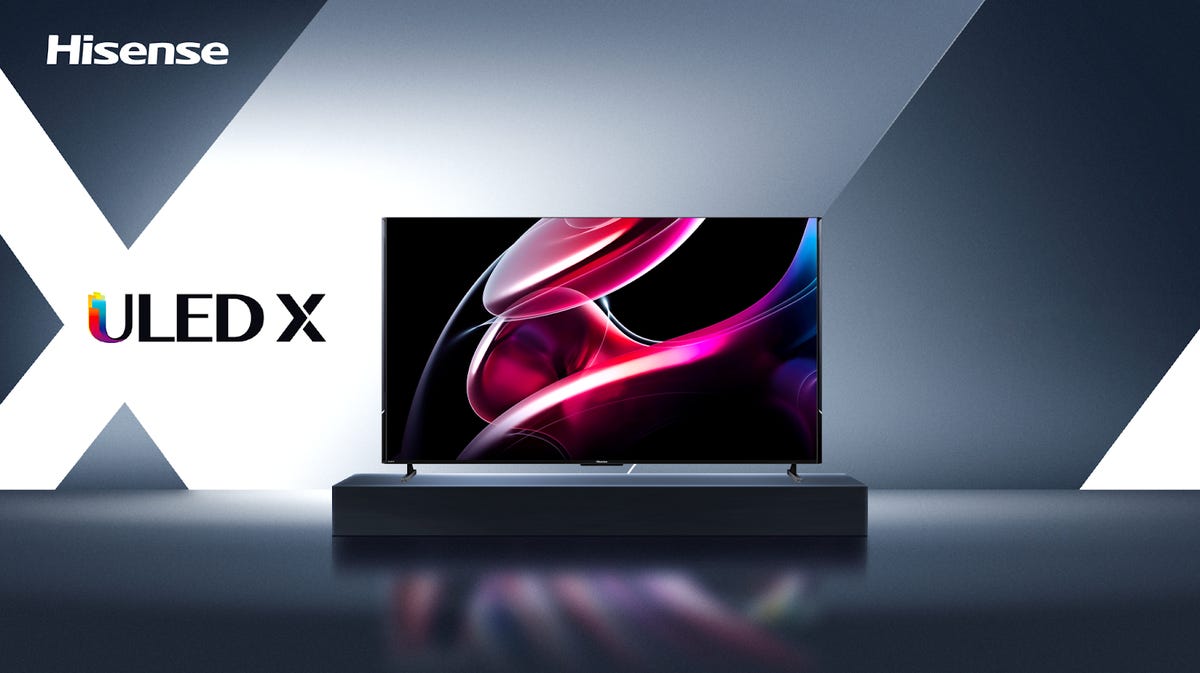 Hisense

"Our engineers were tasked with making the best LED TV available, and they delivered with ULED X," said David Gold, president of Hisense USA. That's a pretty big call, David. The 85-inch does offer over 5,000 dimming zones and a very high brightness of 2,500 nits, which is 500 higher than the new LG G3 above. 
Read more: Hisense Says ULED X is 'Best LED TV' Available
TCL QM8

TCL

TCL has gone from strength to strength in recent years, with its Series 6 in particular offering outstanding image quality for the money. At this year's CES, TCL showed off a whole range of 2023 TVs, which includes the flagship QM8 — and what a TV it is. This is a 98-inch monster with a Mini-LED backlight and up to 2,800 dimming zones.
Read more: TCL Google TVs Aim for Gamers With Smoother, Brighter Pictures
Displace TV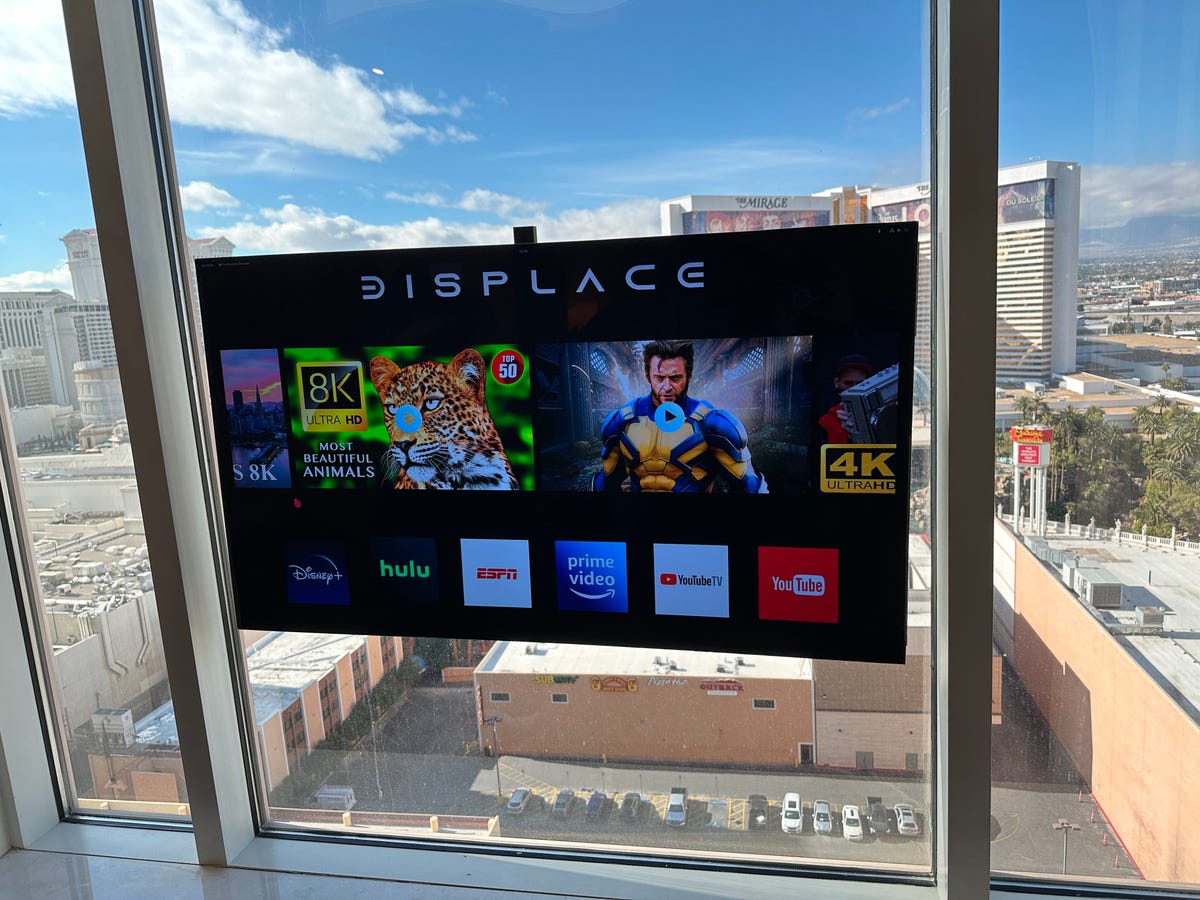 Scott Stein/CNET

Prepare to be shocked. Displace TV is a startup project with a 55-inch OLED screen that fastens to your wall or window using only suction cups. "Wireless" has been the TV buzzword at this year's CES event, and this cutting-edge technology is evolving fast. Speaking of wireless, this TV doesn't come with a remote either. Instead, you can control it with gestures or via an app.
Read More: This Wild Wireless TV Sticks to Walls and Windows With Giant Suckers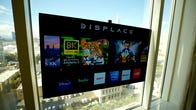 Now playing:
Watch this:

Displace TV Is a Wireless TV You Can Hang on Your Window
3:09