"1923" star Brian Geraghty opened up about being "tortured" during Taylor Sheridan's two week "cowboy camp" ahead of the filming of the western TV show.
The "Yellowstone" prequel, created by Sheridan, follows an earlier generation of the Dutton family and stars Helen Mirren and Harrison Ford. To prepare the actors, Sheridan had everyone participate in a "cowboy camp" where they learned the ropes – literally.
"We were all tortured in a two-week cowboy camp," Geraghty, 47, told E! News. "So we got to have highs and lows together before we started, which actually was really good for bonding. We would all be terrible, and then the next day progress. We all got to be vulnerable. As adults, it's not easy to learn a new skill."
Geraghty, who stars as Zane Davis in the series, also detailed exactly what he learned at camp.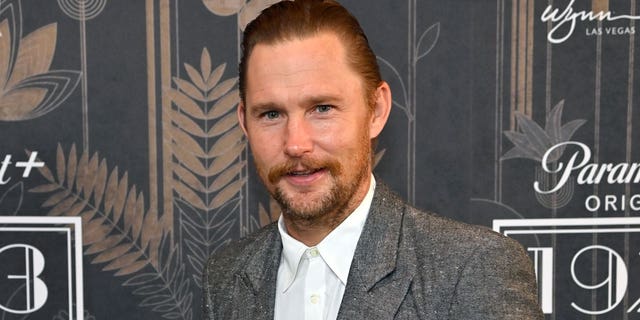 Brian Geraghty stars as Zane Davis in "1923."
(Getty Images)
'1923' STAR HARRISON FORD ON THE SECRET TO HIS DECADES-LONG CAREER: 'I'VE BEEN VERY LUCKY'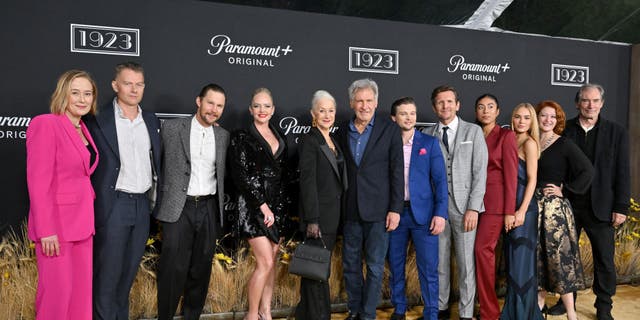 Brian Geraghty detailed what the "1923" cast went through during Taylor Sheridan's two-week "cowboy camp" in a new interview.
(Getty Images)
"We were running on horses, lassoing, I learned how to use an old six-shooter," the "Big Sky" actor explained. "Weapons training, walking in spurs and chaps. It's a whole different world."
The "Hurt Locker" star also revealed that it was "intimidating" to work with Mirren and Ford at first but ended up being "so great."
"Obviously, it's always intimidating the first day," Geraghty told the outlet. "You're like, 'How's it going to be?' But we kind of just fell into it. They're just actors that care about their job."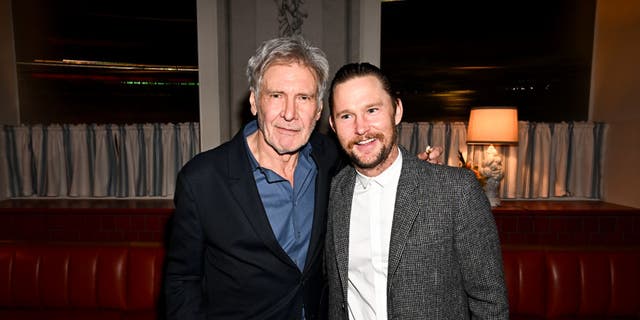 Brian Geraghty also revealed what it was like working with Harrison Ford for the "Yellowstone" prequel.
(Getty Images)
Ford, who stars as Jacob Dutton in the prequel, opened up about his storied career in a previous interview with Fox News Digital. The "Indiana Jones and the Raiders of the Lost Ark" actor explained that "other people" was his "big secret" to success in Hollywood.
CLICK HERE TO SIGN UP FOR THE ENTERTAINMENT NEWSLETTER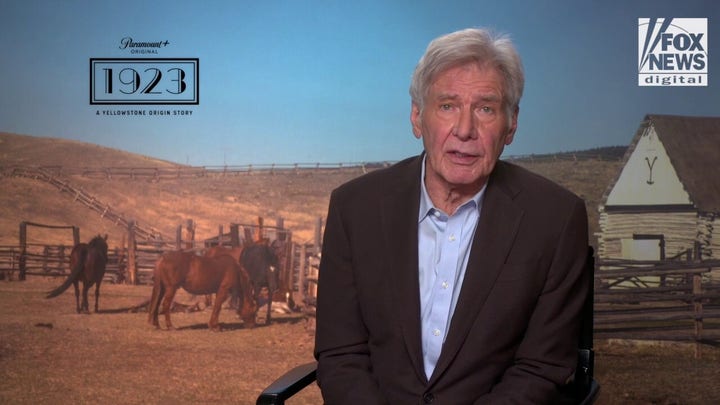 Video
"Other people working with people who are accomplished in their areas," he explained.
"I mean, the range of directors I've had the opportunity to work with certainly has been extraordinary."
"I've been very, very lucky. I came up in the business when the movie business was so closely connected to the culture, and we had such an influence on culture," Ford said. "It was really a very good time for the movie business, and some of the giants of the movie business were still working. I had the opportunity to work with people like [Alan J.] Pakula and Sydney Pollack and Peter Weir and many others at a time when movies were flourishing."
"1923" is now streaming on Paramount+.
CLICK HERE TO GET THE FOX NEWS APP