close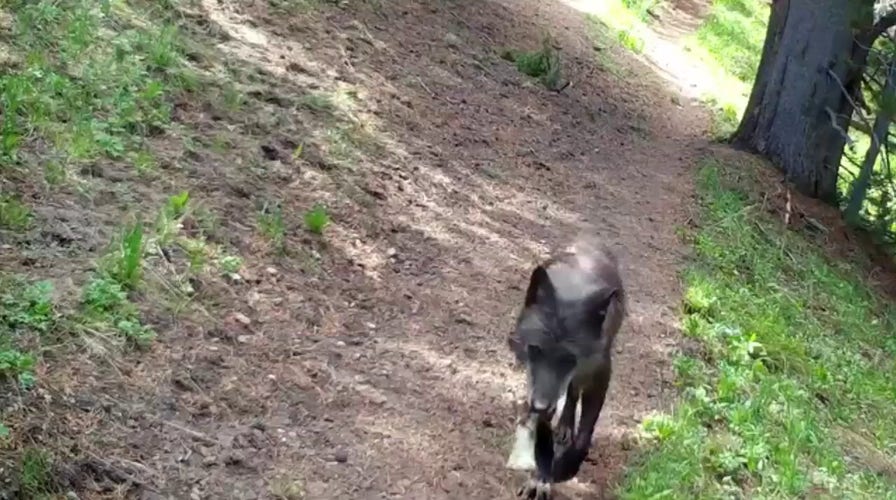 Video
Wolves at Yellowstone National Park seen carrying 'toys' for their pups
Adult wolves were spotted bringing toys back to the den for their pups at Yellowstone National Park. The park said that in the absence of food, adult wolves will bring "toys" for their annual litter of four or five pups. Check this out!
An American tourist is facing federal charges after prosecutors say he went off-trail and suffered thermal burns in Yellowstone National Park.
Jordan Wicks, 49, of Hillman, Michigan, is now "banned" from visiting Yellowstone and Grand Teton National Parks until his case is resolved, the U.S. Attorney's Office for the District of Wyoming announced Thursday.
The Office says Wicks "was arraigned in federal court on August 23, 2023, facing criminal charges of off-trail travel in a Yellowstone National Park thermal area and being under the influence of alcohol or drugs to the degree he was a danger to himself or others."
"In a statement, Yellowstone National Park officials said that the ground in hydrothermal areas is fragile and thin, and there is scalding water just below the surface," the Attorney's Office also said. "Therefore, everyone must remain on boardwalks and trails and exercise extreme caution around Yellowstone's thermal features."
WOMAN FOUND DEAD IN MONTANA FOLLOWING SUSPECTED GRIZZLY BEAR ENCOUNTER NEAR YELLOWSTONE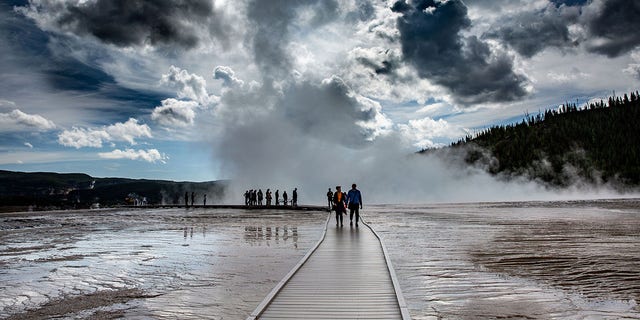 Visitors walk along a boardwalk at the iconic Grand Prismatic Spring in Yellowstone National Park's Midway Geyser Basin on September 18, 2022, in Yellowstone National Park, Wyoming.  (George Rose/Getty Images)
The incident remains under investigation, and a trial date has not been set.
Further details about the incident were not immediately available.
The National Park Service, on its website, advises those visiting the famed park in Wyoming to "not touch thermal features or runoff" and to "Keep children close and do not let them run on boardwalks" in the thermal formation areas.
"Swimming or soaking in hot springs is prohibited," it continues. "More than 20 people have died from burns suffered after they entered or fell into Yellowstone's hot springs."
The NPS also says not to throw objects into hot springs or other hydrothermal features and that "toxic gases may accumulate to dangerous levels in some hydrothermal areas.
"If you begin to feel sick while exploring one of our geyser basins, leave the area immediately," it says.
WOMAN FOUND DEAD AT YELLOWSTONE NATIONAL PARK, RANGERS ARREST MAN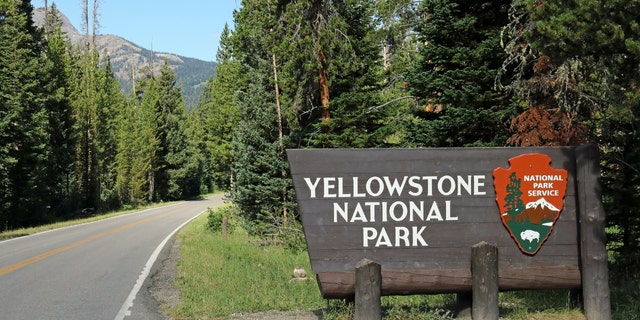 Entrance sign along U.S. Highway 212 at the northeast entrance into Yellowstone National Park in Wyoming. ((Photo by: Education Images/Universal Images Group via Getty Images))
In another alleged crime this year at Yellowstone, a woman was found dead in a car inside the park in May and park rangers arrested a man standing near it, Fox News Digital reported at the time.
In that incident, Yellowstone rangers responded to Craig Pass, about 3 miles south of Old Faithful, and found a vehicle driven into a snowbank, the National Park Service said.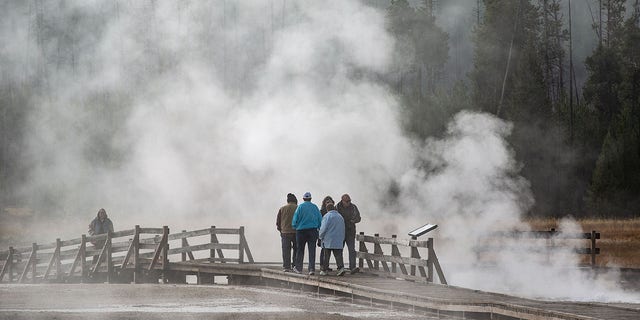 Numerous hot springs, steam vents, and geysers are accessed along a boardwalk in Yellowstone National Park's Black Sand Basin on Sept. 18, 2022, in Yellowstone National Park, Wyoming.  (George Rose/Getty Images)
CLICK HERE TO GET THE FOX NEWS APP
The man was detained and later arrested for drug possession and other traffic-related charges, the NPS said.
Fox News' Stephen Sorace contributed to this report.
Greg Norman is a reporter at Fox News Digital.