close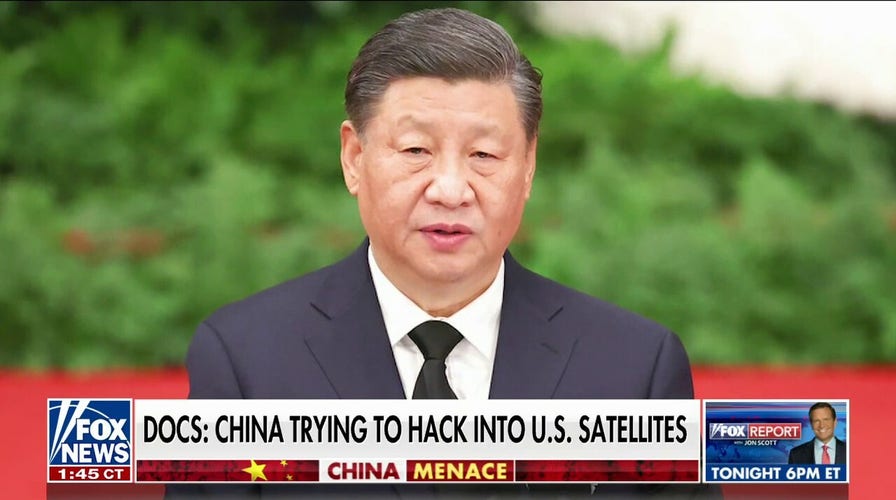 Video
China could hack into US satellites, Biden security programs: Docs leak
House Intelligence Committee member Rep. Brian Fitzpatrick, R-Penn., tells Arthel Neville on 'Fox News Live' that 'there is nothing' the Chinese Communist Party will not do to 'get a leg up' on the world. 
Chinese President Xi Jinping will chair the C+C5 summit later this month as it looks to boost key issues like its Belt and Road Initiative in what its Ministry of Foreign Affairs described as an event of "milestone significance."
For the first time in over 30 years leaders from all six nations – China, Kazakhstan, Tajikistan, Uzbekistan, Kyrgyzstan and Turkmenistan – will meet in person to discuss burgeoning ties and a "new era of cooperation," foreign ministry spokesperson Wang Webin told reporters Monday.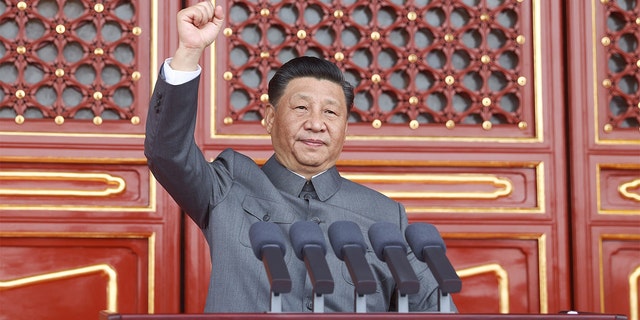 President Xi Jinping speaks at a ceremony marking the 100th anniversary of the founding of the Chinese Communist Party in Beijing, July 1, 2021. (Ju Peng/Xinhua via Getty Images)
CHINA'S RAILROAD TO WORLD DOMINATION: $58 BILLION RAIL LINK WITH PAKISTAN WILL REDUCE RELIANCE ON WEST
"This will be the first major diplomatic event that China hosts this year and the first in-person summit among the heads of state of the six countries over the 31 years since China established diplomatic relations with these countries," he said. "It is of milestone significance in the history of the relations between China and Central Asian countries."
The spokesperson did not go into detail on what will be discussed during the May 18-19 summit but said an "important political document" will be signed that will "draw a new blueprint for China-Central Asia relations."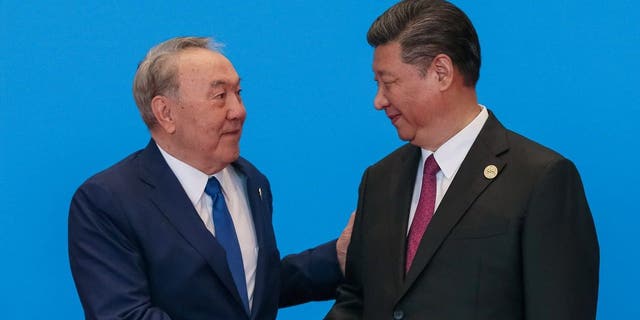 President Xi Jinping shakes hands with Kazakhstan President Nursultan Nazarbayev during the Belt and Road Forum, at the International Conference Center in Yanqi Lake, China, 15 May 2017. (Reuters/Roman Pilipey/Pool)
CHINA FLEXES MUSCLES IN LATIN AMERICA IN LATEST SECURITY CHALLENGE TO US
The announcement comes one month after Xi first said China would host the summit, and China's coveted Belt and Road Initiative is expected to be a major topic of discussion.
China has drastically ramped up its investments in the regional bloc – which are all run by authoritarian regimes – and last year Xi said Beijing planned to nearly double its spending annually.
According to the Silk Road Briefing last month, Chinese investments in Central Asia by the end of 2020 neared $40 billion annually – more than half of that in Kazakhstan.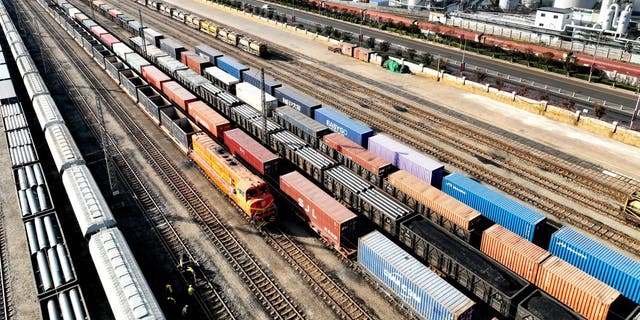 A China-Europe freight train loaded with containers waits for departure in Lianyungang, East China's Jiangsu province, March 14, 2023. (CFOTO/Future Publishing via Getty Images)
CLICK HERE TO GET THE FOX NEWS APP
But the Chinese president said in January 2022 that he planned to increase these investments to $70 billion annually.
Infrastructure and trade agreements are expected to be discussed at the upcoming summit to ensure this pledge becomes a reality.
Caitlin McFall is a Reporter at Fox News Digital covering Politics, U.S. and World news.