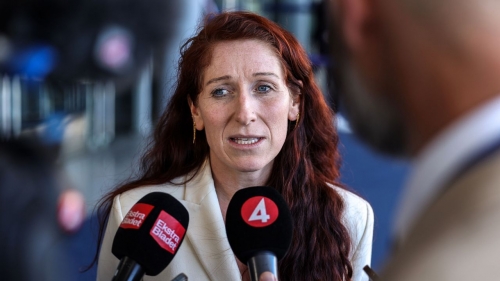 Lise Klaveness is president of the Football Association of Norway.
MIiguel A Lopes/EPA-EFE/Shutterstock

CNN
—
The votes are in and, once again, no women have been elected to the executive committee of European soccer's governing body, UEFA, which has been running for almost 70 years.
Lise Klaveness, president of the Norwegian Football Federation (NFF), wanted to change this woeful precedent – this month, she became the first female candidate to run against her male counterparts for a seat on UEFA's Executive Committee (ExCo), after deciding not to run for the one quota seat that the organization reserves for women.
She was unsuccessful. UEFA's executive committee has 20 members, 19 of whom are men.
Among other duties, the committee has "overall control" of the governing body. At this year's UEFA Congress, seven of eight seats were taken by men, while Laura McAllister of Wales secured the quota seat reserved for women, as well as an appointment as a vice-president.
Following last year's women's European Championships in England, UEFA trumpeted "unprecedented interest in the tournament with record stadium attendances, huge numbers of TV viewers and fans following the action online like never before."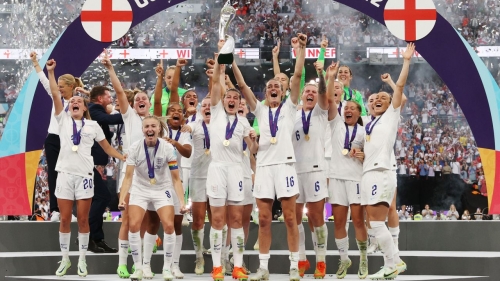 Last year's European Championships was the "most watched" in the history of the women's tournament.
Sarah Stier/UEFA/Getty Images
The organization also boasts its support of a legacy program, which will run until 2024, that "aims to get more girls and women involved in football on a regular basis."
But this enthusiasm and support aren't replicated at the highest levels of the organization, in terms of involving more women as decision makers.
'A matter of integrity'

UEFA would also appear to have some work to do given the ambitions of wider European society. Under a new EU law that was adopted in late 2022, companies must have 40% of the "underrepresented sex among non-executive directors or 33% among all directors" by 2026. UEFA is a non-profit based in Switzerland, not a private company, so it's not subject to the law.
But Klaveness says the way UEFA operates "does not actually reflect the interest in society," adding that if the executive committee has "19 out of 20 coming mainly from the men's side, then we at the same time say that [the] women's side is not a priority."
With a revenue of more than €4 billion ($4.4 billion) for 2021/22 season and a claimed 97% of net earnings put "back into football," UEFA wields enormous power for change within the sport.
However, it is only in the last decade or so of UEFA's near 70-year existence that women have been included in the top level of decision-making; the first time a woman sat on the UEFA ExCo was in 2012. Norway's Karen Espelund was "appointed" not "elected" to the position due to her role as chair of the Women's Football Committee, UEFA told CNN Sport over email.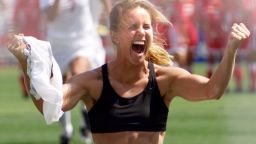 Brandi Chastain shouts after scoring in a shoot-out in the finals of the Women's World Cup
HECTOR MATA/AFP/AFP/Getty Images
'We want the treatment that humans expect and deserve,' says USWNT great Brandi Chastain as players protest ahead of 2023 tournament
Before McAllister secured 2023's quota seat, Florence Hardouin of France was the only other elected female member of the ExCo, securing the seat reserved for women at the 2016 Congress in Budapest, UEFA added.
The lack of representation at European soccer's highest levels has repercussions throughout the sport, says Klaveness, who became the NFF's director of elite football in 2018, and then the federation's first female president in March 2022.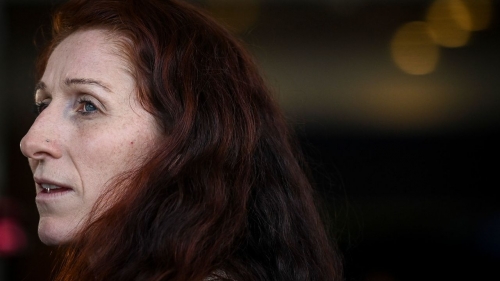 Norwegian Football Association President Lise Klaveness told CNN that the popularity of soccer isn't mirrored in female representation at UEFA.
Patricia De Melo Moreira/AFP/Getty Images
"It has been hard to have that discussion," she says, adding that the conversation around representation is "very often" shrugged off as "a political agenda."
"But for me, it's a matter of quality of positions, and a matter of integrity and a matter of credibility," she adds.
"It's not just UEFA. It's also very many federations – most of them, actually, because UEFA is the result of what presidents you elect in the different countries and different boards you have. Most of the boards in Europe have very few women … so of course, it's the sum of all of Europe."
She tells CNN she chose not to contest the quota seat because she "did not find any energy in running for the women's quota seat.
"No energy in a system where you put all qualified women up against each other only for one position, for a board consisting of 20 people in total."
Klaveness tells CNN that women being in such a significant minority at UEFA threatens the growth of the women's game.
In a statement sent to CNN, UEFA noted that members of its committees, including the UEFA President and Executive Committee, are proposed by member associations and "not selected directly by UEFA."
UEFA added that in a circular letter released in March, it emphasized to national FAs "the importance of proposing competent female candidates for positions on UEFA Committees for the 2023-27 period."
The circular, sent before the congress, noted that only "13% of committee members and 14% of expert panel members are female" and that the organization's ultimate goal was to reach 25% "to achieve a better gender balance," though it doesn't refer to any specific incentive to do so or the possible ramifications for failure to comply.
UEFA told CNN Sport it is "fully committed to increasing the number of women standing on its committees and bodies."
Appetite for change

Later this year, Australia and New Zealand will host the women's World Cup. The upcoming tournament has already thrust the women's game – and conversations around pay equity – back into the spotlight.
Viewing figures point to a rapidly growing appetite for the women's game: the 2019 World Cup was enjoyed by a "record audience" of 1.12 billion viewers globally, according to international governing body FIFA.
Meanwhile, last year's European Championships was the "most watched" in the history of the women's tournament with a projected global cumulative live viewership of 374 million, according to UEFA, who noted "its impact on women's football will be felt for years to come."
"Women's football is the biggest sport in the world for girls and women. We tend to forget that because we compare it to the phenomenon of men's football," Klaveness says.
The prize money for this year's women's World Cup, which kicks off on July 20, will increase by 300% to $150 million, FIFA President Gianni Infantino announced last month.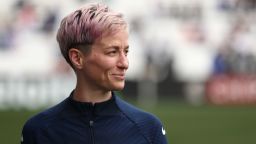 NASHVILLE, TN – FEBRUARY 19: Megan Rapinoe of United States during the 2023 SheBelieves Cup match between Japan and United States at GEODIS Park on February 19, 2023 in Nashville, Tennessee. (Photo by James Williamson – AMA/Getty Images)
James Williamson/AMA/Getty Images
'We couldn't lose': Megan Rapinoe reflects on 'feeling desperate' in fight for equal pay
But while the prize money for the women's tournament is now three times the 2019 figure and 10 times more than in 2015 – prior to Infantino's reign as FIFA president – it is still considerably lower than the $440 million awarded at the men's World Cup in Qatar last year.
Ahead of the women's World Cup, players from some top-ranked teams – including Canada, France and Spain – have been fighting over equal pay and treatment, confronting their federations' perceived lack of support by attempting to boycott tournaments and national team selection.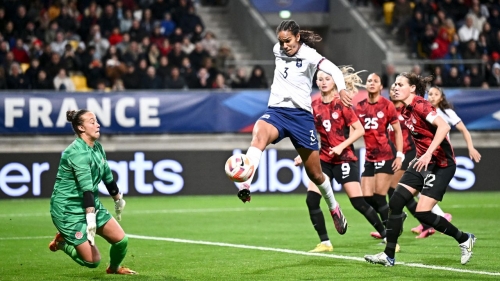 Players from top ranked teams including France and Canada, pictured here during the International Women's Friendly match between France and Canada on April 11, 2023, have attempted to boycott tournaments and national team selection.
Anthony Bibard/FEP/Icon Sport/Getty Images
In February 2022, US Soccer and the United States Women's National Team (USWNT) brokered a landmark equal pay agreement with the federation agreeing to a new 50-50 split in the way it pays men and women competing for the US national soccer teams.
"If you have boards that are always very far from the women's side – they do things out of good intentions, but they don't really know what works … They don't really know what protects the players," Klaveness, who represents both the men's and the women's game in her role as head of the NFF, tells CNN.
"They don't really know: What are the differences between men's and women's football? What are the similarities? What are the differences, not just gender-wise, but also market-wise, game-wise?"
Klaveness said that it is important that executives with influence in women's football work with sponsors to offer appropriate remuneration for women's football "to make them really capitalize on the interest that is now exploding: to put the money where their mouth is."
She adds: "A lot of sponsors now talk about equality, they want it, and we see that they invest more now.
"But I think you know that curve has to more reflect the political strength of the women's side, it has to be reflected into money and by broadcasters and sponsors."
Klaveness says that "full equality" in education systems and boards are needed, so that investments in women's football are as effective as they can be.
"We have to be very aware that we now have a system where the men's popularity can hold the women's back," she adds.
Sammy Mncwabe and Jaide Garcia contributed reporting