close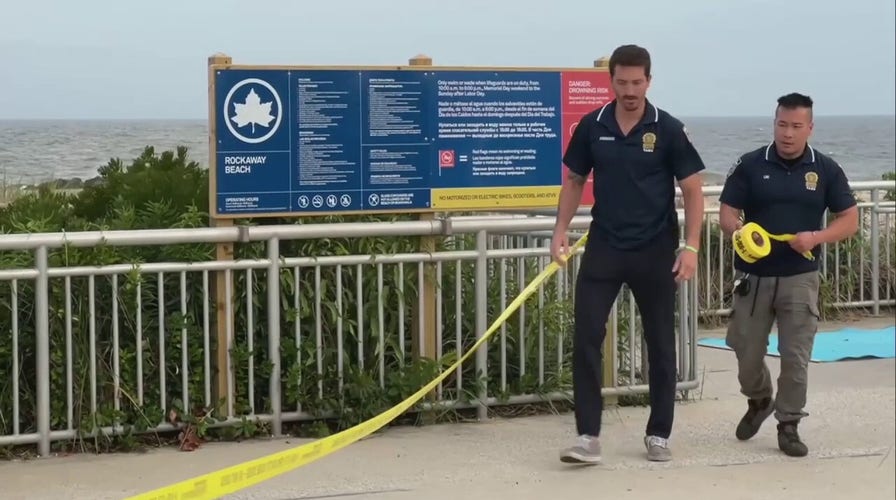 Video
Shark attack in New York
A 50-year-old woman was bitten on the leg by a shark on Rockaway Beach in New York, according to the New York City Fire Department. (Video: Peter Gerber)
A woman was injured in what appeared to be a shark attack Monday evening on Rockaway Beach in New York, according to officials.
The incident happened at about 6 p.m. near Beach 59th Street and Rockaway Beach, the New York City Fire Department confirmed to Fox News Digital. The woman, 50, appeared to have suffered a shark bite to the leg and was transported to Jamaica Hospital.
The woman, who has not been identified, was listed in critical condition as of Monday night, according to FOX 5 NY.
Officials said she may have been surfing when the attack took place, and she was unconscious from either blood loss or shock when first responders arrived on the scene, the outlet reported.
FLORIDA WOMAN BITTEN BY SHARK OFF GULF COAST RECEIVES 14 STITCHES: 'SWAM THE FASTEST I EVER SWAM'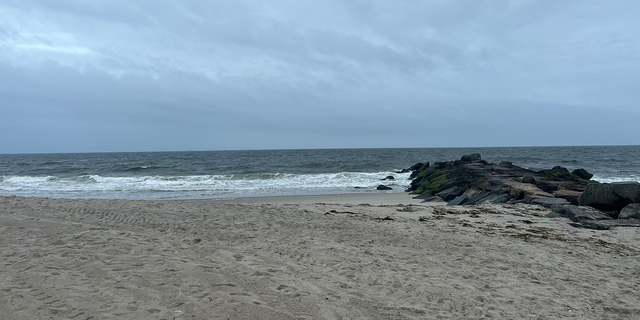 A woman was injured in a possible shark attack Monday night on Rockaway Beach in New York City. (Peter Gerber)
Police were seen Monday night flying drones over the beach where the woman was bitten on the leg. The area was also searched by helicopter, but no sharks were found.
Following the tragic event, the New York City Department of Parks and Recreation said shark bites in the area remain rare, adding that this is the first known incident at Rockaway Beach in recent memory.
SHARK TAKES BITE OUT OF BEACHGOER IN LATEST ATTACK AT TOURIST HOT SPOTS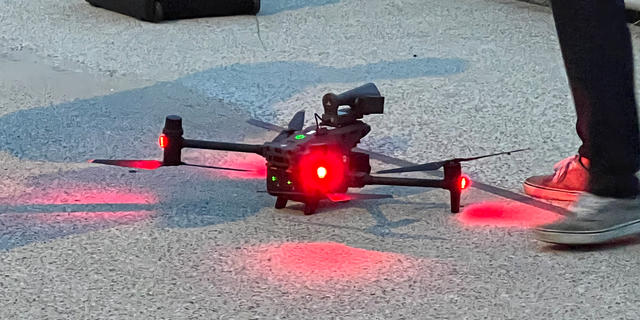 Police were seen flying drones over Rockaway Beach, where the woman was bitten on the leg, in hopes of locating a shark off the coast. (Peter Gerber)
CLICK HERE TO GET THE FOX NEWS APP
"We hope for a full recovery for this swimmer," the department said in a statement to the New York Post. "Though this was a frightening event, we want to remind New Yorkers that shark bites in Rockaway are extremely rare. We remain vigilant in monitoring the beach and always clear the water when a shark is spotted."
Officials said Rockaway Beach will have a delayed opening on Tuesday because of the shark attack.