close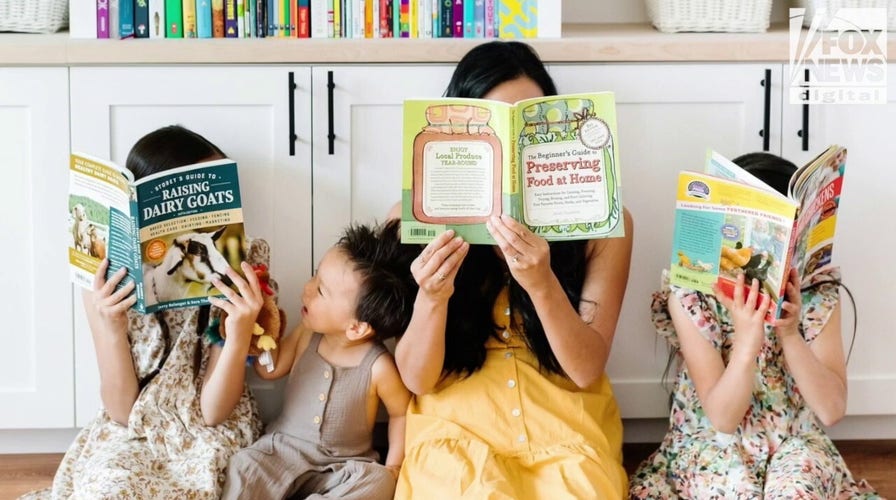 Video
School principal ditches 14-year career for 'miracle' of homeschooling
An elementary school principal who quit her job to home-school her three kids last year praised the benefits of home education and child-led learning.
A home-school mom said she's been "witnessing a miracle" ever since she abandoned her 14-year education career to teach her own kids.
Since starting home education, Mandy Davis, a former private school principal, said her children have excelled academically and are happier while learning — an important component to future success. The former Oregon educator withdrew her kids from the traditional school system after seeing students' mental health diminish as well-qualified teachers swarmed for the exits.
"It's just been like witnessing a miracle watching them find this unwavering joy without having to live in the confines of the school system," Davis, a mother of three, told Fox News. "That's when we saw our children really just become wild and free. It was just life-changing for them."
WHY THIS FORMER PRINCIPAL QUIT TO HOME-SCHOOL HER KIDS. WATCH: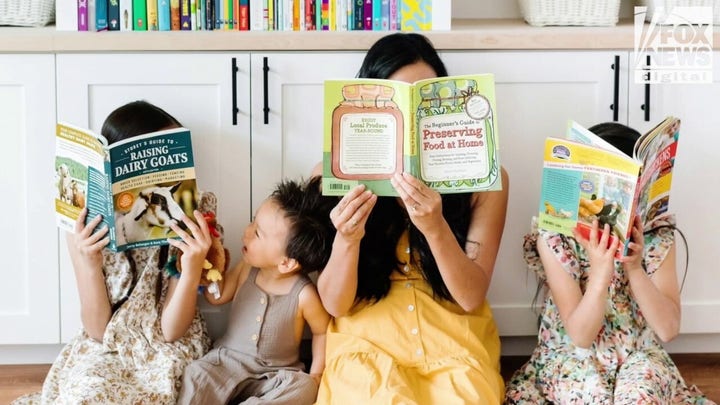 Video
WATCH MORE FOX NEWS DIGITAL ORIGINALS HERE
Since the COVID-19 outbreak, school districts nationwide have struggled with teacher shortages, declining test scores and poor student morale and behavior. As a principal, Davis grew tired of her inability to address those issues for her students and chose to ditch the traditional school system altogether, so her own children wouldn't face the same problems.
"How children perceive school will affect them for the rest of their lives, both in confidence and in how they learn," Davis said. "What's happening inside the classroom was not an environment that I thought promoted learning and promoted the life that I wanted my children to experience."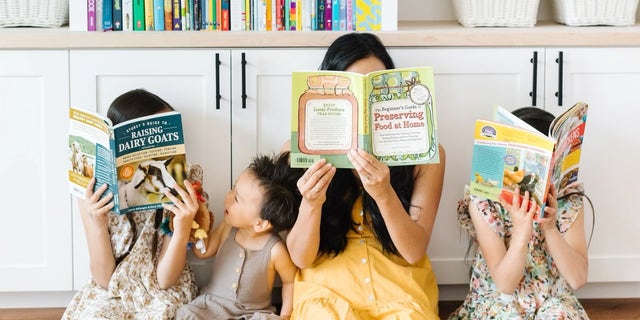 Davis left her 14-year education career to home-school her three kids in 2022. She highlighted the benefits her decision has had on her children's academic advancement and perception of learning.  (Courtesy: Bryndle Photography)
'Recipe for disaster'
Davis started teaching in 2008 and advanced her education career all the way to becoming a private school principal in Central Oregon before quitting in June 2022.
"I saw a lot of gaps in our school system," Davis said. "There are just these deeper rooted issues throughout the system."
The former educator told Fox News that declining student morale and the inability to modernize outdated curricula were some of the reasons she left the traditional school system. Teachers, she said, have little opportunity to reverse spiraling test scores.
'THE SYSTEM IS FAILING': WHY THIS BALTIMORE EDUCATOR LEFT HER JOB TO HOME-SCHOOL HER YOUNGEST SON
"How can we deal with those issues to keep learning and keep instruction moving forward?" she said. "Teachers are often not given that power in their classroom."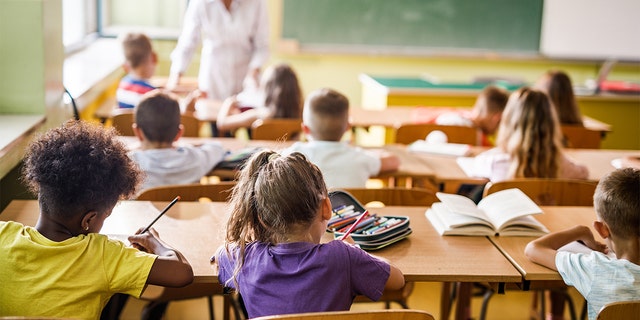 Davis says student behavior has been declining, learning loss has been widening and teachers have almost no ability to enact change in the traditional school system.  (iStock)
Additionally, an Education Week survey of over 1,000 teachers, principals, and district leaders found that one-third of educators said students had been misbehaving "a lot more" compared to fall 2019, and that more than two-thirds believed their pupils' morale was lower.
HOMESCHOOLING ON THE HIGH SEAS: TEXAS FAMILY GIVES NEW MEANING TO A 'REAL WORLD' EDUCATION
"We are trying to close that gap on learning loss, but at the same time, we're working with an all-time high of behavioral issues in the classroom," Davis previously told Fox News. "We're in a mental health crisis in our public schools for our children, and we're watching more and more teachers leave. All of this has just become this recipe for disaster."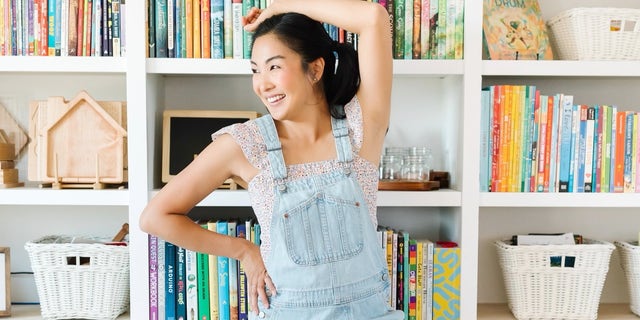 Davis says her entire family has been happier since they stopped trying to conform to the traditional school system mold and chose home education. (Courtesy: Bryndle Photography)
'I wanted to raise thinkers'
Davis feared for her kids' educations as teachers fled schools in droves post-pandemic. Nearly half of the country's public schools were operating without a full teaching staff in October 2022, according to the National Center for Education Statistics.
Some states, like Oregon, allowed schools to hire emergency-licensed teachers, but Davis said those relaxed standards allowed unfit applicants to step in. She was also afraid her kids would get exposed to classroom politicization and bias.
"That's becoming more and more concerning to me as a parent," she said. "When it comes to bias coming into the classroom, it's not just politics. It can be religion. It can be worldview."
Davis first switched her two daughters — now 10 and 12 — to private school in 2019 before moving them to home-school. The seventh and fifth graders have already started their second year of home education, and Davis' youngest, her 21-month-old son, will join them when he's older.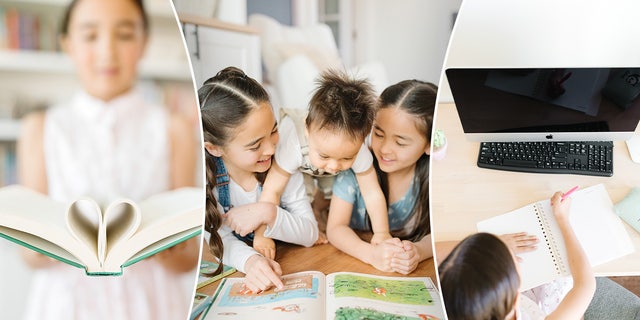 Davis says watching her kids soar academically while following their interests through home education is like witnessing a miracle.  (Courtesy: Bryndle Photography)
SCHOOL CHOICE IS A 'BEAUTIFUL FREEDOM,' SAYS FORMER PRINCIPAL WHO TURNED TO HOMESCHOOLING
Davis has noticed huge changes in her kids' perception of learning.
"I wanted to raise thinkers," Davis told Fox News. She has focused on core academics, but will pivot to her children's interests.
"That's child-led learning," she said.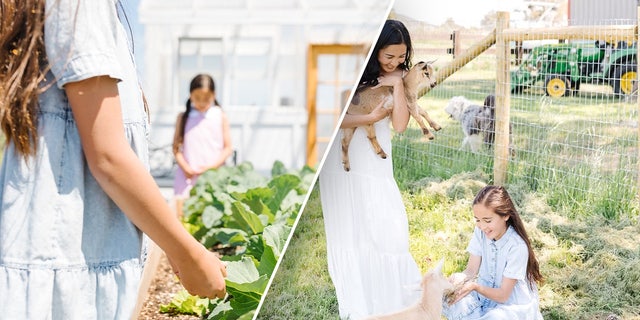 Davis says her focus on child-led education at home has helped her kids love learning. (Courtesy: Bryndle Photography)
HOME-SCHOOL FOREST GROUP ENROLLMENT SOARS AS PARENTS ESCAPE 'ONE SIZE FITS ALL' PUBLIC SCHOOLS, FOUNDERS SAY
The homeschool mom told Fox News both her daughters have had huge academic advancements. Last school year, her fourth grader completed fifth-grade math, and her sixth grader excelled in language arts.
"They're not moving at the pace of a mass of students," she said. "They're able to move at their own pace."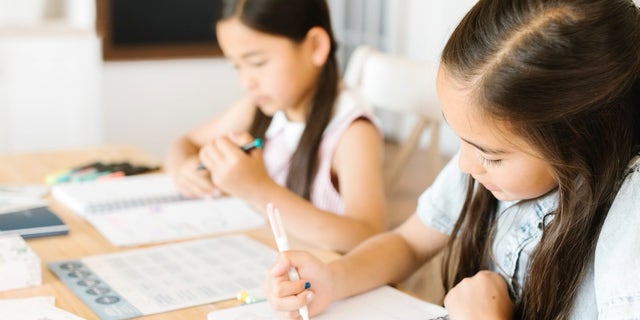 Davis says her two homeschool daughters are excelling academically since they started home education in 2022.  (Courtesy: Bryndle Photography)
CLICK HERE TO GET THE FOX NEWS APP
The decision "to pair our life and learning has just been transformational," Davis said. "Watching the girls being able to chase their interests and chase their passions has just been incredible."
Click here for more from a former principal turned homeschool mom.
Megan Myers is an associate producer/writer with Fox News Digital Originals.