You know what they say about the American dream, right? Think about it — a decently sized home, kids playing in the yard, neighbors discussing last night's game across white picket fences. But hold onto your remote controls because the American neighborhood is getting a plot twist.
CLICK TO GET KURT'S FREE CYBERGUY NEWSLETTER WITH SECURITY ALERTS, QUICK TIPS, TECH REVIEWS AND EASY HOW-TO'S TO MAKE YOU SMARTER
The plot twist in the American Dream
Welcome to Aldie, Virginia. The folks there would've once waved hello to the postman; now they're sharing their neighborhood skyline with a monstrous Amazon data center. Yes, you heard it right — an Amazon data center.
And let's be clear: it's not just the quiet folks of Aldie getting these towering new neighbors. From the peach orchards of Georgia to the sparkling strip of Nevada, you can see these large, warehouse-like behemoths popping up faster than pop-up toasters.
MORE: CREEPY ROBOT DOGS BEING DEPLOYED TO PATROL NEIGHBORHOODS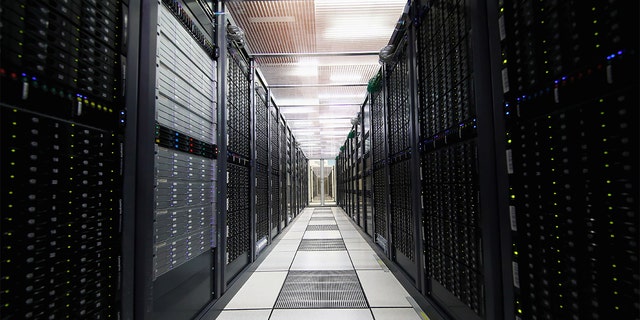 Computing data takes a large number of servers. (Dean Mouhtaropoulos/Getty Images)
Revolutionizing data centers in one, two, and three-tier cities 
Companies like DataBank, powered by the financial might of DigitalBridge, are taking the data center game to entirely new grounds. They're setting up shop in the 'tier two and tier three cities.'
'Tier one cities are the big guys on the block—the New Yorks, the Chicagos, the Los Angeles of the world. They're the largest and most significant in terms of commerce, culture, and connectivity. 'Tier two' cities, on the other hand, are the smaller siblings—think Pittsburgh, Charlotte, and Cincinnati. Still important but not quite as large or influential. 'Tier three' cities? They're the even smaller guys, like Springfield, Eugene, or Provo.
These tier-two and tier-three cities are usually smaller, less populated, and often more suburban or rural. They're not any less important. In fact, they're becoming increasingly significant as companies like DataBank begin to recognize their potential. They're getting their share of the digital revolution, one data center at a time.
BEST WAYS TO SEND LARGE FILES ON ANY DEVICE
The new neighbors: power-hungry and silent
Now, these new neighbors aren't your typical move-ins. They won't increase the traffic, and they won't be throwing any late-night parties. But they do have an insatiable hunger for resources, particularly electricity and water.
MORE: IT'S TIME TO TAKE CONTROL OF YOUR ONLINE PRIVACY WITH AMAZON
Consider this: new data centers in Phoenix, Arizona, are predicted to demand power equivalent to about 560,000 homes over the next eight years. That's a whole lot of juice. And water? Let's just say they'd give the largest water park a run for its money.
Take a trip across the American countryside, where the serene charm of rolling fields is getting a high-tech makeover. Those large, windowless buildings sprouting up aren't storage for an alien invasion. They're data centers, the heartbeat of our digitized existence, powering everything from your late-night reality TV show binge to lightning-fast Wall Street transactions.
HOW TO TAKE PHOTOS IN LOW LIGHT USING YOUR PHONE
Data centers: more than meets the eye
These hubs store and process the massive amount of digital information that powers our day-to-day lives—everything from your emails and social media posts to secure banking transactions and weather forecasting. In short, if it's online, it's likely passed through a data center at some point. They are the digital libraries, archives, and motorways of the Information Age.
If you think this is only a game for the big tech guys, think again. Even governments and businesses are cozying up to these data fortresses. And why wouldn't they? The perks are hard to resist.
MORE: TRUE, ALEXA IS LISTENING. MAKE THESE IMPORTANT PRIVACY TWEAKS ON YOUR AMAZON ECHO DEVICE NOW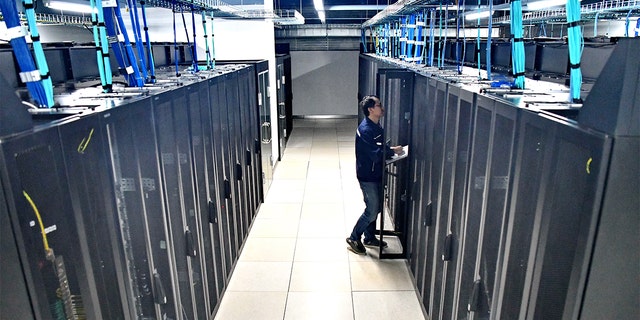 Large data centers power out daily activities from a simple email to using apps. (Photo by Zhu Haipeng/VCG via Getty Images)
The benefits of data centers: security, speed and cost savings 
Think of these data centers as the digital equivalent of a Swiss bank vault, with firewalls and encryption tools instead of steel walls and combination locks. They offer a level of security that's tough to match, protecting sensitive data from all sorts of nasty cyber threats.
Then there's the speed. In a world where every millisecond counts, storing your data in these centers can be the difference between snatching a lucrative deal or losing it to a competitor. Imagine high-speed networks that make your office broadband look like a vintage dial-up connection.
Let's not forget about the cost savings. Maintaining in-house servers can be a financial sinkhole. You've got to think about cooling costs, electricity, and regular upgrades, not to mention a team of IT pros, to keep everything running smoothly. By moving their digital operations to these data centers, businesses can significantly cut down on these overhead costs, freeing up resources for other investments.
The future of our neighborhoods: a digital dawn
As our neighborhoods morph, a high-tech, humming neighbor might soon overshadow our quintessential corner lemonade stands. A data center.
This raises a flurry of questions. Is this change a boon or a bane for our communities? Will the 24/7 hum of these data fortresses disrupt the tranquil suburban silence or go unnoticed amidst the symphony of cicadas? What about property values?
Would you pay top dollar for a house with a view of a data center, or does the thought make you cringe? Lastly, should cities welcome these data centers with open arms or proceed with caution?
HOW TO CREATE YOUR OWN TEXT SHORTCUTS ON YOUR PHONE
Kurt's key takeaways 
From sea to shining sea, the digital revolution is sweeping our neighborhoods, laying the foundation for an AI-empowered future. Whether we see this as a techno-tsunami or just progress in the making, one thing's sure: our neighborhoods are in for quite a change.
As we sail into this digital dawn, here's some food for thought — What's in store for our cozy neighborhoods? More tech jobs or more traffic? Booming house prices or a housing bust? And what about the tranquility we cherish — will it be drowned out by the hum of data centers? Ready or not, change is on the horizon.
CLICK HERE TO GET THE FOX NEWS APP
Are you prepared to welcome your new digital neighbors? Let us know by writing us at Cyberguy.com/Contact
For more of my security alerts, subscribe to my free CyberGuy Report Newsletter by heading to Cyberguy.com/Newsletter
Copyright 2023 CyberGuy.com. All rights reserved.