close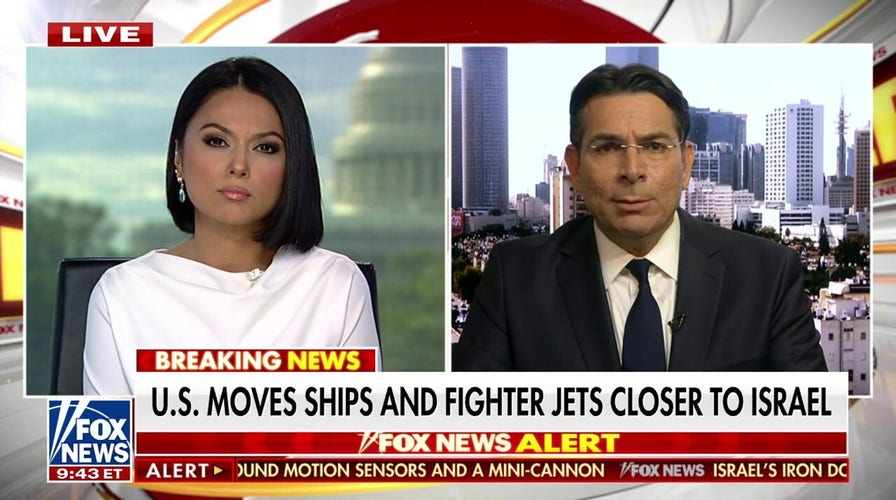 Video
Former Israeli UN ambassador on how US can support Israel
Former Israeli U.N. Ambassador Danny Danon on the support Israel needs as attacks from Hamas continue
German citizen Shani Louk was one of the thousands of attendees at the Tribe of Nova music festival in Israel that was taken over by Hamas terrorists who killed hundreds and took others captive. Many videos of the horrifying attacks and kidnappings have circulated across social media platforms.
The graphic footage of 30-year-old Louk, unconscious, stripped down to her underwear in a pickup truck, has made its way around social media. In the video, the woman is seen face down and her legs are bent abnormally.
Though her face is unseen, she has been identified by her family, who recognized her tattoos and dreadlocks.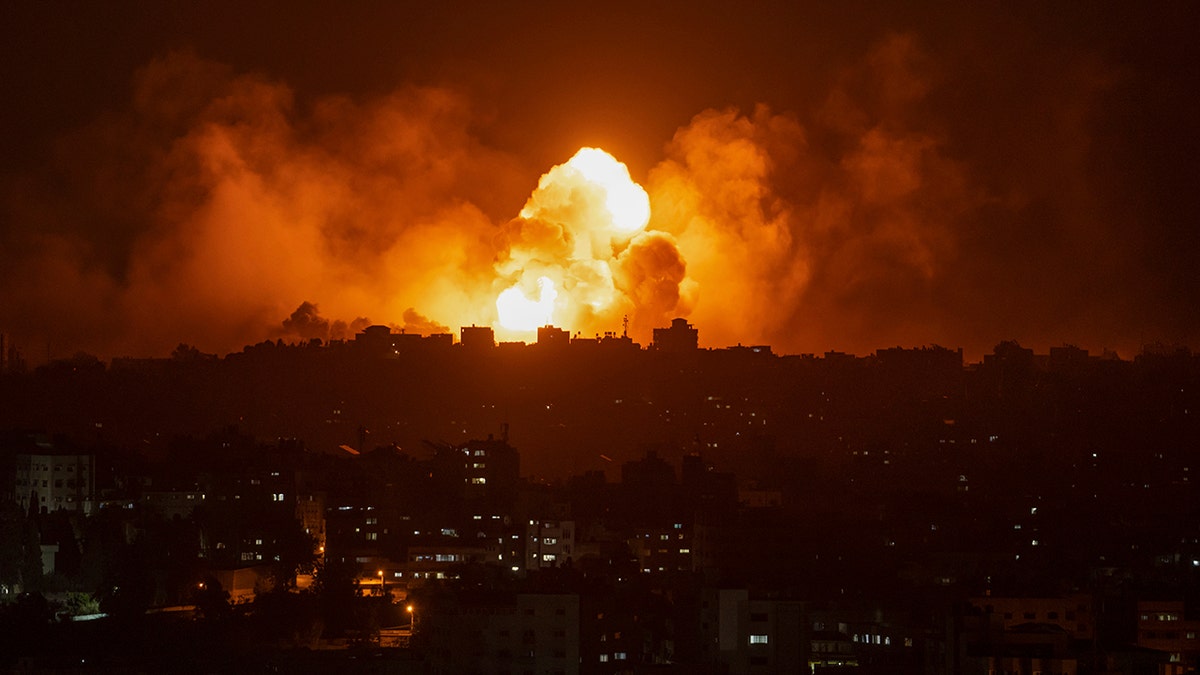 The militant Hamas rulers of the Gaza Strip carried out unprecedented attacks on Israel, including at the Tribe of Nova music festival. (AP Photo/Fatima Shbair)
IRAN-LINKED TERRORISTS, GUERRILLAS SURROUND ISRAEL: HERE'S WHAT WE KNOW ABOUT THEM
Louk was paraded through the streets of Gaza by Hamas terrorists on Saturday, with people surrounding shouting "Allahu Akbar" – which translates to God Is great – and passersby spitting on her motionless body.
After seeing the footage, Louk's mother, Ricarda Louk, took to social media to share her message of hope for her daughter's safety, and asked for information on her capturing.
"This morning my daughter, Shani Nicole Louk, a German citizen, was kidnapped with a group of tourists in southern Israel by Palestinian Hamas," Louk's mother said in a video shared to social media.
ISRAEL AT WAR: SEE THE PHOTOS, VIDEO OF THE ATTACK AND AFTERMATH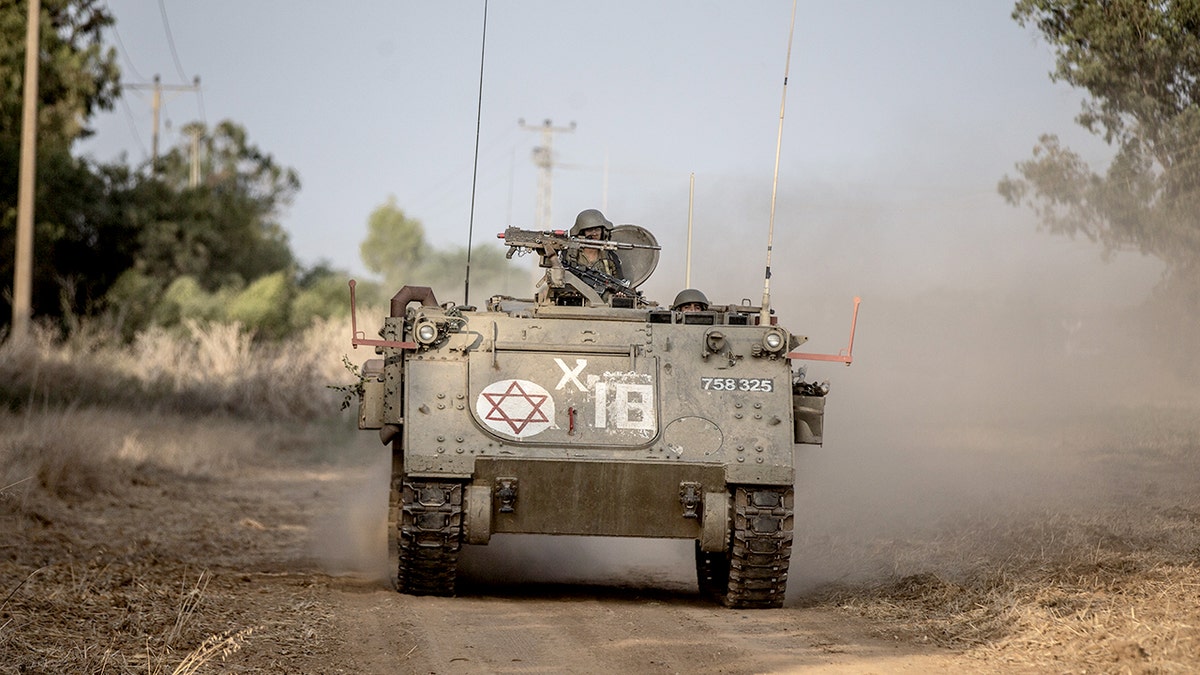 Israeli forces have established heavy armed control points along the border. (Mostafa Alkharouf/Anadolu Agency via Getty Images)
"We were sent a video in which I could clearly see our daughter unconscious in the car with the Palestinians and them driving around the Gaza Strip. I ask you to send us any help or any news. Thank you very much."
Her cousin, Tom Weintraub Louk, also shared that he is holding onto hope during this extremely difficult time.
"We have some kind of hope," he told the Washington Post. "Hamas is responsible for her and the others."
CLICK HERE TO GET THE FOX NEWS APP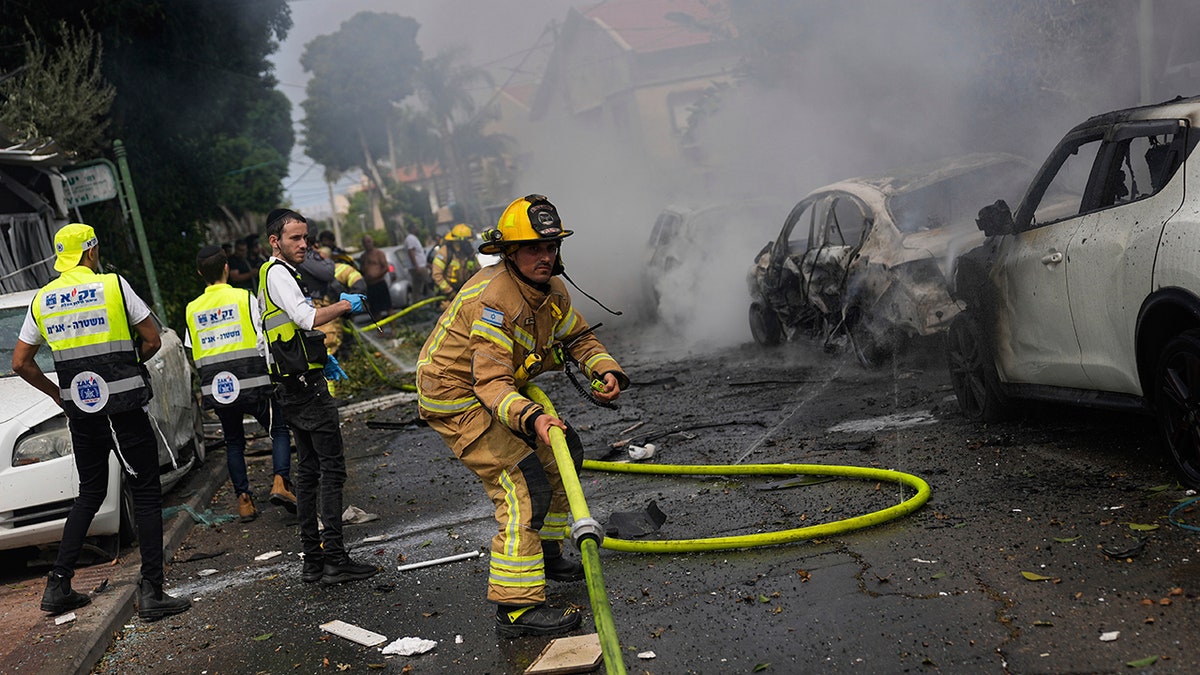 Israeli firefighters have been working to extinguish fires in Israel due to Hamas attacks. (AP/Ohad Zwigenberg)
As of Monday, Louk's condition and location are unknown.
Ashlyn Messier is a writer for Fox News Digital.