close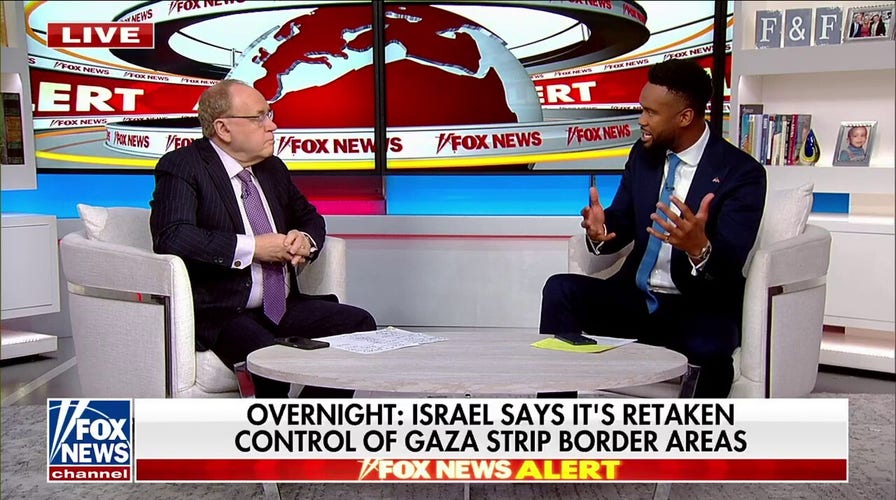 Video
Israelis under 'psychological torture' from terror attacks: Dr. Siegel
FOX News medical contributor Dr. Marc Siegel on the medical and psychological effects of Hamas terror attacks in Israel.
Noa Argamani, a 25-year-old China-born Israeli student, was kidnapped from a music festival in Israel when Hamas terrorists attacked civilians with full force.
The weekend-long trance music event also coincided with the Jewish holiday of Sukkot. A video surfaced online showing the young woman screaming as she was abducted and taken away on a motorcycle.
The music festival was attended by about 3,500 people, and took place three miles from the Gaza Strip border. Dozens of Hamas terrorists entered the open field and attacked festival goers. As of Monday morning, there have been more than 260 bodies recovered from the site of the attack, according to rescue agency Zaka.
Many festival-goers hid and sought refuge during the attack, including Argamani. Several videos have emerged of horrifying abductions from the festival. In a video that has been shared to social media, Argamani is seen crying for help as her boyfriend, Avi Natan, remained defenseless, surrounded by several men, with his hands held behind his back as she was taken away.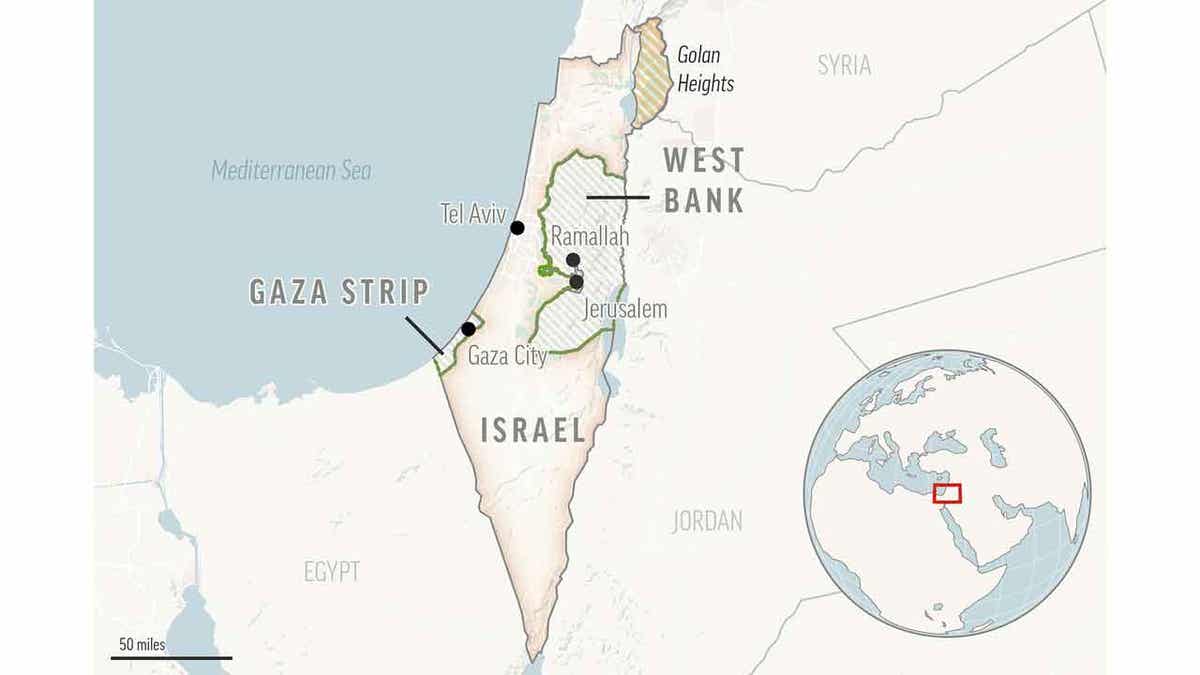 Hundreds were killed and many were abducted from a music festival near Re'im Israel. (AP Photo)
WHAT IS HAMAS? AN OVERVIEW OF THE ISLAMIC GROUP THAT ATTACKED ISRAEL
"Imagine what it is like for her family," her university roommate, Amir Moadi, told the Daily Mail.
"I was supposed to go to the desert party, but decided at the last minute not to.
"We last heard from her around 10 or 11 this morning when she texted us all to say that terrorists had opened fire and were chasing everyone but that they were both safe in hiding. We haven't heard from them since, but, unfortunately, we saw the disturbing videos of her abduction online," she told the outlet.
Argamani's father shared details of the moment he found out his daughter was abducted in an interview with Channel 12, via The Times of Israel.
WHAT IS ISRAEL'S FIRST LINE OF DEFENSE, THE IRON DOME?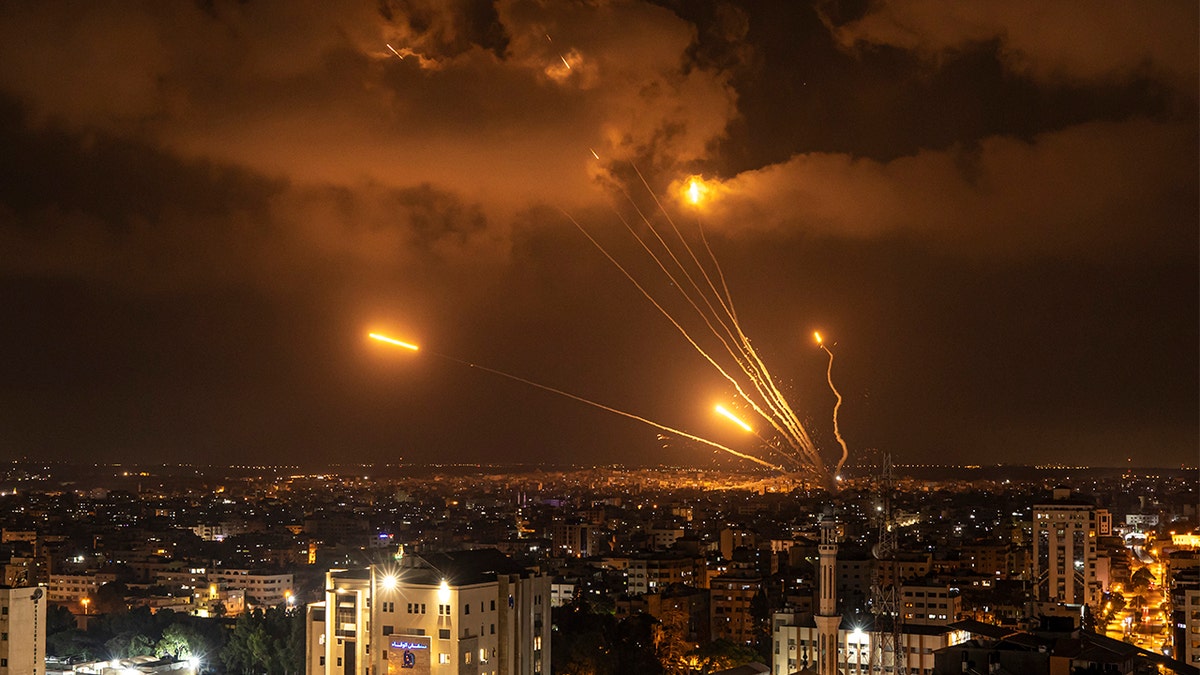 Hundreds of men, women and children have lost their lives due to the suprise attacks on Israel. (AP Photo/Fatima Shbair)
"I tried to contact her from the second we heard the [rocket] sirens," he said to the outlet.
"After about an hour, Avi Natan said in a WhatsApp message that everything was fine and wrote, 'I will contact you later,'" he continued.
"His answer didn't seem right to me, why contact me later? So I decided that I would go to the hospital."
"I went to one of the offices and was informed that she was not injured. While on the phone, her roommate contacted us, and said that there was a video of her on a motorcycle and she was kidnapped and taken to Gaza. I had hoped that he was wrong, that it was not true, and then in the emergency room, a guy approached me and told me there was a video if I wanted to see her."
"I asked to see and then I saw that it was definitely her. She was so scared, so frightened. I always protected her, and at this very moment I couldn't," he cried out. "I pray that everyone will return."
CLICK HERE TO GET THE FOX NEWS APP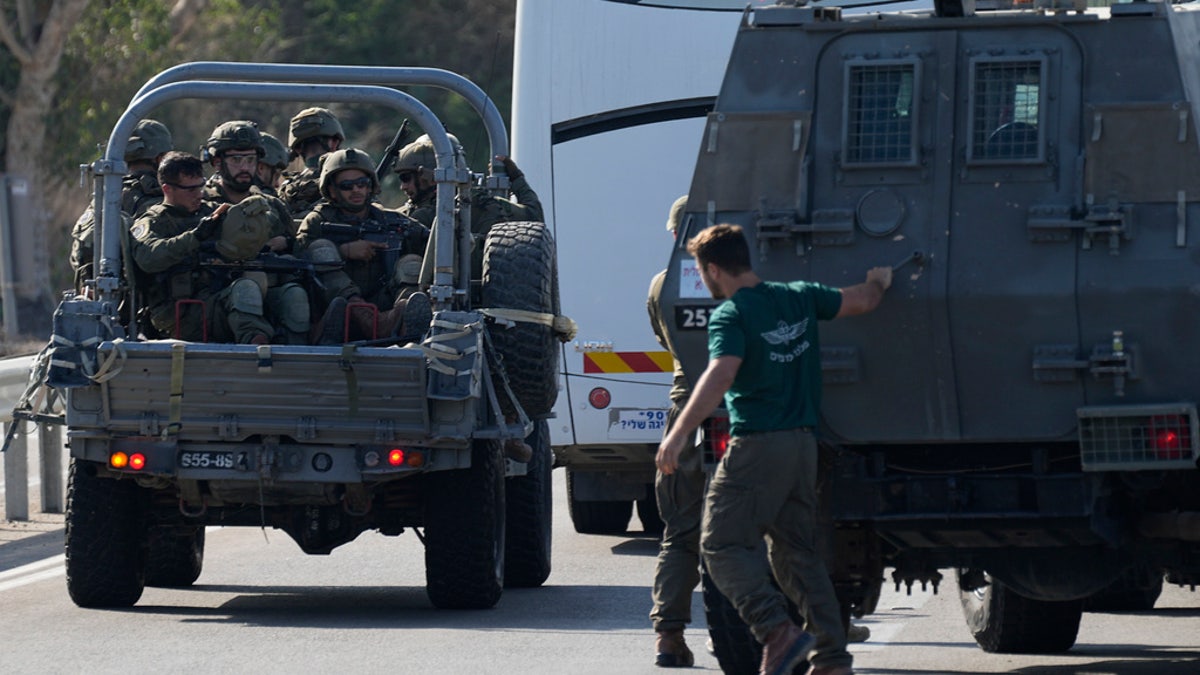 Israeli soldiers have been fighting against Hamas fighters since the attacks began. (AP Photo/Ohad Zwigenberg)
At the time of writing, it is believed that Argamani is being held at an unknown location in Gaza.
Ashlyn Messier is a writer for Fox News Digital.