President Biden has hired Bob Bauer, a former Obama administration figure and husband of a senior White House adviser, as his personal lawyer as the Justice Department probes the storage of classified documents.
The White House on Friday confirmed to Fox News that Bauer will represent Biden personally as the special counsel investigates the storage of classified documents at the president's Wilmington, Delaware, home and his office at the Penn Biden Center in Washington, D.C.
Attorney General Merrick Garland appointed Robert Hur to investigate the classified documents — which date back to Biden's time as vice president — that Biden's lawyers had discovered in a private office in D.C. as well as the president's home and garage.
In his announcement Thursday, Garland said: "This morning, President Biden's personal counsel called [U.S. Attorney John Lausch] and stated that an additional document bearing classification markings was identified at the President's personal residence in Wilmington, Delaware."
ROBERT K. HUR, BIDEN SPECIAL COUNSEL, OVERSAW INDICTMENTS OF TOP BALTIMORE OFFICIALS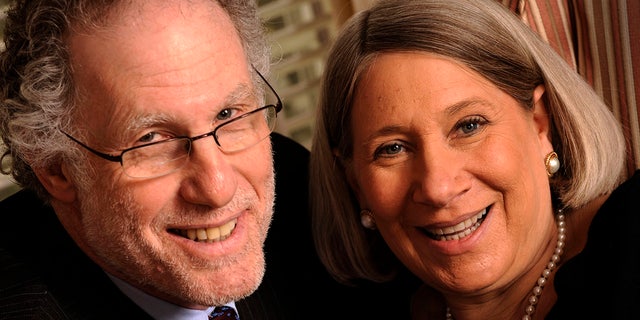 Bob Bauer is an entrenched figure in Washington, D.C., and Democratic Party politics, having served under multiple presidents, while his wife Anita Dunn was a heavy hitter in the Obama campaign and currently serves as a senior adviser to President Biden.
(Linda Davidson/staff/The Washington Post via Getty Images)
Bauer is an entrenched figure in Washington, D.C., and Democratic Party politics, having served under multiple presidents and previously worked with the prestigious law firm Perkins Coie LLP. His former clients and bosses include former President Barack Obama and the Democratic National Committee (DNC).
He was named White House counsel for Obama in 2009, and general counsel for the former president's 2008 and 2012 campaigns. He was also co-counsel to the New Hampshire State Senate in the trial of Chief Justice David Brock in 2000, and counsel to the Democratic leader in the impeachment trial of former President Bill Clinton in 1999.
JIM JORDAN LAUNCHES FIRST INVESTIGATION AS JUDICIARY CHAIR INTO BIDEN CLASSIFIED DOCS SCANDAL
Bauer returned to private practice in 2011. In 2013, Obama named him to be co-chair of the Presidential Commission on Election Administration.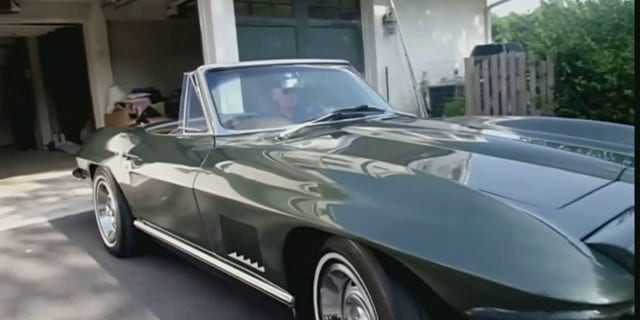 Then-presidential candidate Joe Biden is seen backing into what appears to be his Wilmington, Delaware, driveway in a 2020 campaign video.
(Joe Biden for President)
Bauer and Perkins Coie represented both the DNC and Obama personally, before he was tapped as Obama's counsel at the White House. Bauer received a waiver from the Obama administration's ethics pledge in 2010 when he left Perkins Coie and took the White House counsel post, given that he had previously represented the president and DNC.
Bauer left the White House counsel spot in 2011 and returned to Perkins Coie, where he advised Obama's 2012 re-election bid.
HUNTER BIDEN, CHINA, CLASSIFIED DOCUMENTS: MYSTERY SWIRLS AROUND PENN BIDEN CENTER
"[Bauer] has exceptional judgment, wisdom, and intellect, and he will continue to be one of my close advisers," Obama said in a statement announcing Bauer's departure.
During Obama's second term, Bauer was appointed to the Presidential Commission on Election Administration.
Bauer is a professor at the New York University School of Law, a contributing editor of legal blog Lawfare and frequent contributor of opinion pieces for national publications. During Biden's 2020 campaign, Bauer played the role of former President Donald Trump in mock debates, Fox News reported at the time.
In the Biden administration, Bauer served as co-chair into the president's commission looking into potential reforms of the Supreme Court after Democrats began calling for court packing to limit the power of justices appointed under Republicans.
CLICK HERE TO GET THE FOX NEWS APP
Baur's wife, Anita Dunn, currently serves as a senior adviser to Biden, assisting "in advancing the President's policy and communications objectives," according to the White House. Dunn was also a key fixture of the Obama White House, serving as communications director.
Fox News' Brooke Singman contributed to this report.