close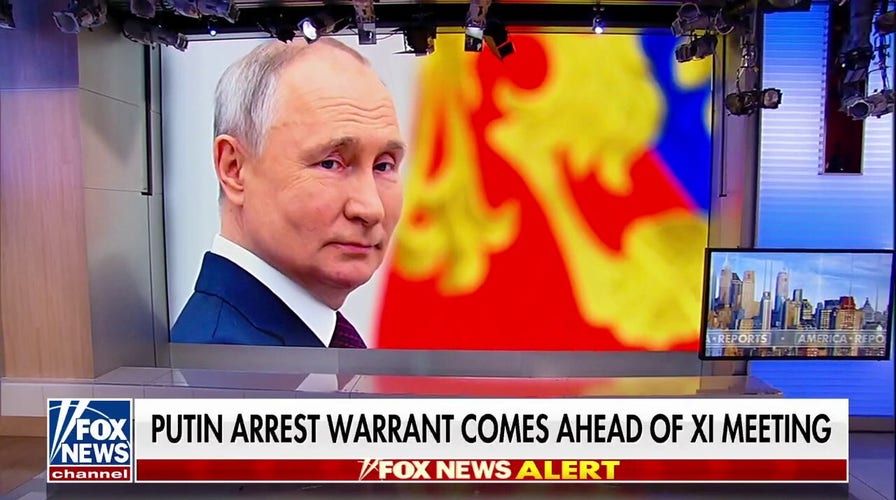 Video
International Criminal Court issues Putin arrest warrant
The International Criminal Court issued an arrest warrant for Russian President Vladimir Putin Friday, Fox News' Jennifer Griffin reports.
The International Criminal Court (ICC) has issued an arrest warrant for Russian President Vladimir Putin, but he may never stand trial for his alleged crimes, according to materials published by the court.
"This is probably the highest profile action that the International Criminal Court has ever taken," Steven Groves, Fellow at the Heritage Foundation with a focus on international law, told Fox News Digital.
"[The court] has indicted heads of state before, such as with al-Bashir, but that's Sudan. This is Russia," Groves stressed. "The reality of the situation is Putin will never turn himself in and Russia won't turn Putin in."
The ICC issued an arrest warrant for Putin on Friday, along with a warrant for Maria Alekseyevna Lvova-Belova, Commissioner for Children's Rights in the Office of the President of the Russian Federation.
RUSSIAN ENERGY FIRM HELPING CHINA'S WEAPONS PROGRAM IS 'DIRECT THREAT' TO US, GOP WARNS
The court declared it found "reasonable grounds to believe that each suspect bears responsibility for the war crime of unlawful deportation of population and that of unlawful transfer of population from occupied areas of Ukraine to the Russian Federation, in prejudice of Ukrainian children."
Watchdog groups hailed the warrant as a powerful statement, but the ICC's own materials note that it only holds judicial power and relies on the member states to comply with requests to turn over suspects.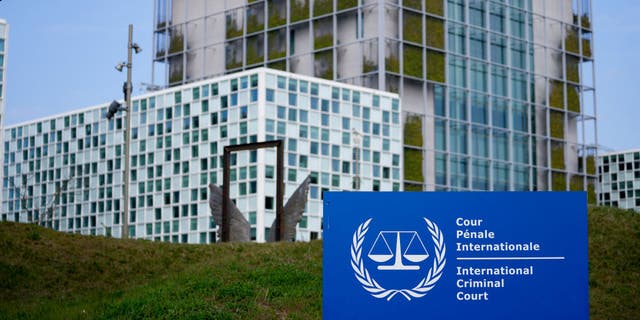 Den Haag, Netherlands, 29.03.2022:  general view outside of the International Criminal Court (ICC) on March 29, 2022 in Den Haag, Netherlands.  (Alex Gottschalk/DeFodi Images via Getty Images)
A booklet on "Arresting ICC suspects at large" notes that 15 persons remain at large with outstanding arrest warrants, and the court has seen at least four arrest warrants expire since the suspect died before authorities could apprehend them.
The ICC largely operates within the authority of the 1998 Rome Statute, which not all countries adhere to or recognize, including the U.S., Russia and China. Many other states – around 123 overall – including G20 and G8 members are member states, and this where Putin may feel the biggest impact.
SENATOR, FORMER COMBAT PILOT SAYS IT'S NOT JUST RUSSIAN AGGRESSION THAT CAUSED MIDAIR CRASH
"The real rubber meets the road when Putin travels, because when Putin travels to another country, that is a party to the Rome Statute, there is a legal obligation for that party to comply with the treaty," Groves said.
"That doesn't matter if Russia travels to, let's say, China or some other country that's not a member of the ICC," he explained. "But let's say there is a G-20 meeting in Japan, for example, or in some other country that is a party to this treaty and takes their obligations seriously … They would be obligated under the terms of the treaty to assist in the apprehension of someone who's been indicted and subject to an arrest warrant."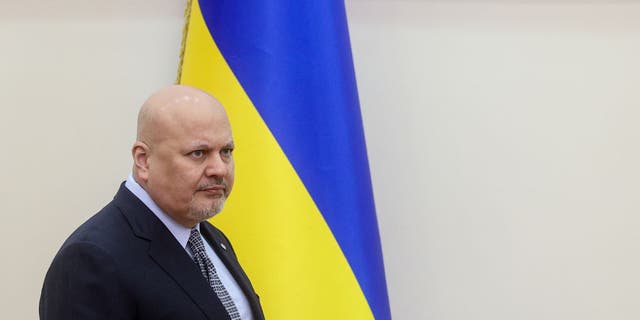 The Prosecutor of International Criminal Court Karim Ahmad Khan stands in front of Ukrainian flag as he visits Kyiv and territories which were occupied by Russia in Ukraine, April 14, 2022.  (Sergii Kharchenko/NurPhoto via Getty Images)
Groves noted that his prime takeaway from the ICC's arrest warrant is that it will likely limit Putin's involvement in G20 and G8 proceedings and similar international bodies. Countries such as Japan, Canada and Turkey are member states of the statute.
But the warrant comes with a risk that it could demonstrate the ICC's lack of authority or power and relies too heavily on the treaty or obligations of other countries to apprehend Putin.
RUSSIA GIVES STATE AWARDS TO PILOTS BEHIND US DRONE CRASH
Russian Ministry of Foreign Affairs spokeswoman Maria Zakharova brushed off the arrest warrant, saying, "The decisions of the International Criminal Court have no meaning for our country, including from a legal point of view."
Groves suggested that Interpol may need to issue a red letter notice to help bring Putin to justice, but the group has yet to announce any intent to issue a warrant and did not respond to a Fox News Digital request for comment on the subject by the time of publication.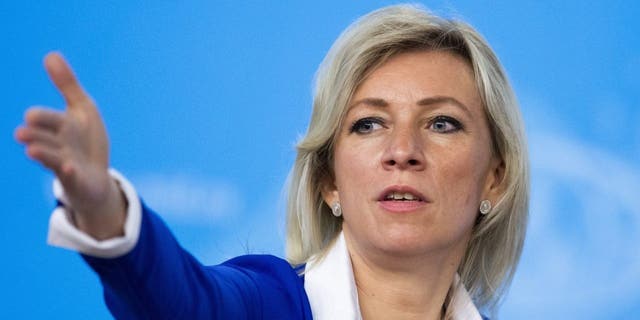 FILE – Russian Foreign Ministry spokesperson Maria Zakharova gestures as she attends Russian Foreign Minister Sergey Lavrov's annual roundup news conference in Moscow, Russia, Friday, Jan. 17, 2020. Turkey had warned Russia in advance before moving to bar Russian planes from flying to Syria over its territory, the Russian Foreign Ministry said Thursday, April 28, 2022. Zakharova, said that Turkey had asked Russia more than a month ago not to send Syria-bound planes over its territory. (AP Photo/Alexander Zemlianichenko, File)
And ultimately the power to enforce any additional sanctions against Russia rests with individual nations or the United Nations Security Council – the latter likely proving ineffective since Russia as a permanent member of the council has veto power, Groves noted.
"The bottom line for me is, if the international community wants true accountability for war crimes, they should look to make sure Ukraine has the ability to host war crime trials on their own soil and that they get as many members of the Russian military that they can get like on the battlefield under arrest and under trial for war crimes," Groves said.
Advocacy group Human Rights Watch applauded the announcement, saying it sends "a clear message" and "a wakeup call to others" that "their day in court may be coming, regardless of their rank or position."
CLICK HERE TO GET THE FOX NEWS APP
"This is a big day for the many victims of crimes committed by Russian forces in Ukraine since 2014," Balkees Jarrah, associate international justice director at Human Rights Watch, wrote in a statement to Fox News Digital. "With these arrest warrants, the ICC has made Putin a wanted man and taken its first step to end the impunity that has emboldened perpetrators in Russia's war against Ukraine for far too long."
Peter Aitken is a Fox News Digital reporter with a focus on national and global news.