A new image from the James Webb Space Telescope captured ancient galaxies and a distant spiral galaxy in stunning detail.
The crowded field shows bright stars and the large spiral galaxy LEDA 2046648, which is more than a billion light-years from Earth in the constellation Hercules.
The galaxy is accompanied by smaller, more distant galaxies, shown as spirals and bright smudges.
NASA said the image, taken by the Near-Infrared Camera during instrument calibration, helped to test the observatory's ability to dig up galactic "fossils."
NASA CAPTURES PHOTO OF 'BEAR'S FACE' ON THE SURFACE OF MARS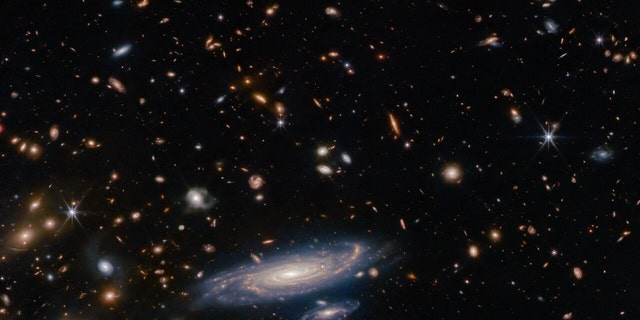 A crowded field of galaxies throngs this Picture of the Month from the NASA/ESA/CSA James Webb Space Telescope, along with bright stars crowned with Webb's signature six-pointed diffraction spikes. 
(ESA/Webb, NASA & CSA, A. Martel)
"Using images such as this one, scientists can compare galactic 'dinosaurs' with modern galaxies," the agency tweeted. "In turn, this helps us learn more about how galaxies evolve – making Webb the ultimate space paleontologist."
ASTRONOMERS FIND RARE STAR SYSTEM THAT WILL LEAD TO GOLD-PRODUCING EXPLOSION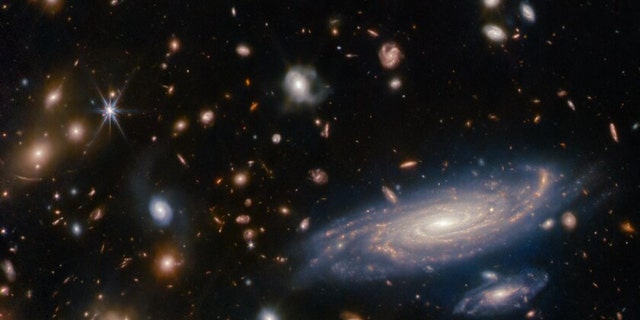 The spiral galaxy LEDA 2046648 is more than a billion light-years from Earth
(ESA/Webb, NASA & CSA, A. Martel)
Webb's infrared vision helps the telescope peer back in time, with the light from these distant galaxies redshifted toward infrared wavelengths. The wavelength of the light is stretched, so the light is seen as "shifted" toward the red part of the spectrum.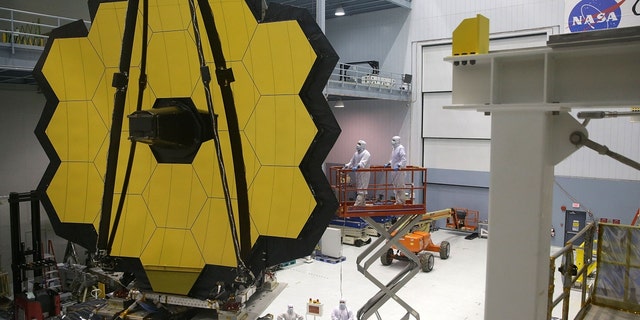 GREENBELT, MD – NOVEMBER 02: Engineers and technicians assemble the James Webb Space Telescope on November 2, 2016, at NASA's Goddard Space Flight Center in Greenbelt, Maryland. 
((Photo by Alex Wong/Getty Images))
Comparing these systems with galaxies in the local universe will help astronomers understand how galaxies grew to form the structure seen today.
CLICK HERE TO GET THE FOX NEWS APP
Webb will also probe the chemical composition of thousands of galaxies to shed light on how heavy elements were formed and built up as galaxies evolved, according to the European Space Agency,