close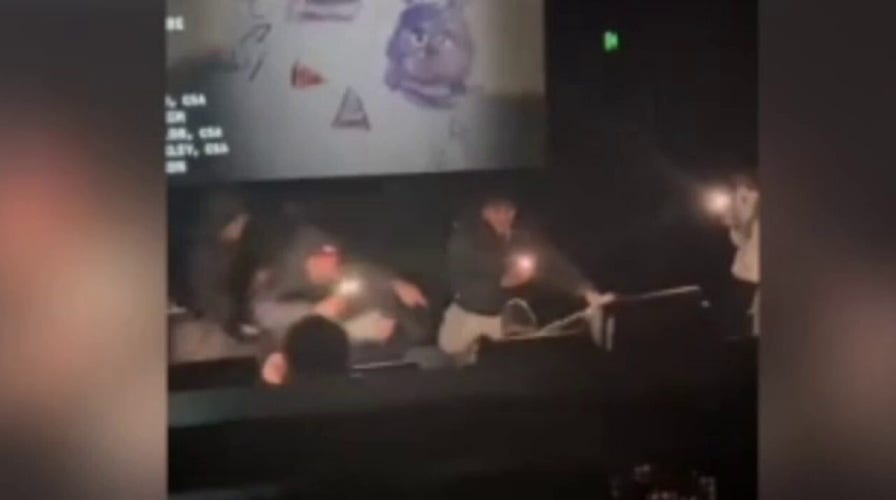 Video
Brawl breaks out at screening of Five Nights at Freddy's Movie in Acton, London
A fight broke out at an early screening of the Five Nights at Freddy's movie in Acton, London. (@jojoincel via X)
During an early showing of the highly-anticipated horror flick, "Five Nights at Freddy's," a fight broke out between audience members in a United Kingdom movie theater.
In a video posted by @jojoincel on X, moviegoers are seen attacking another guest as he sits in his seat while the film's closing credits scroll on the screen in Acton, London.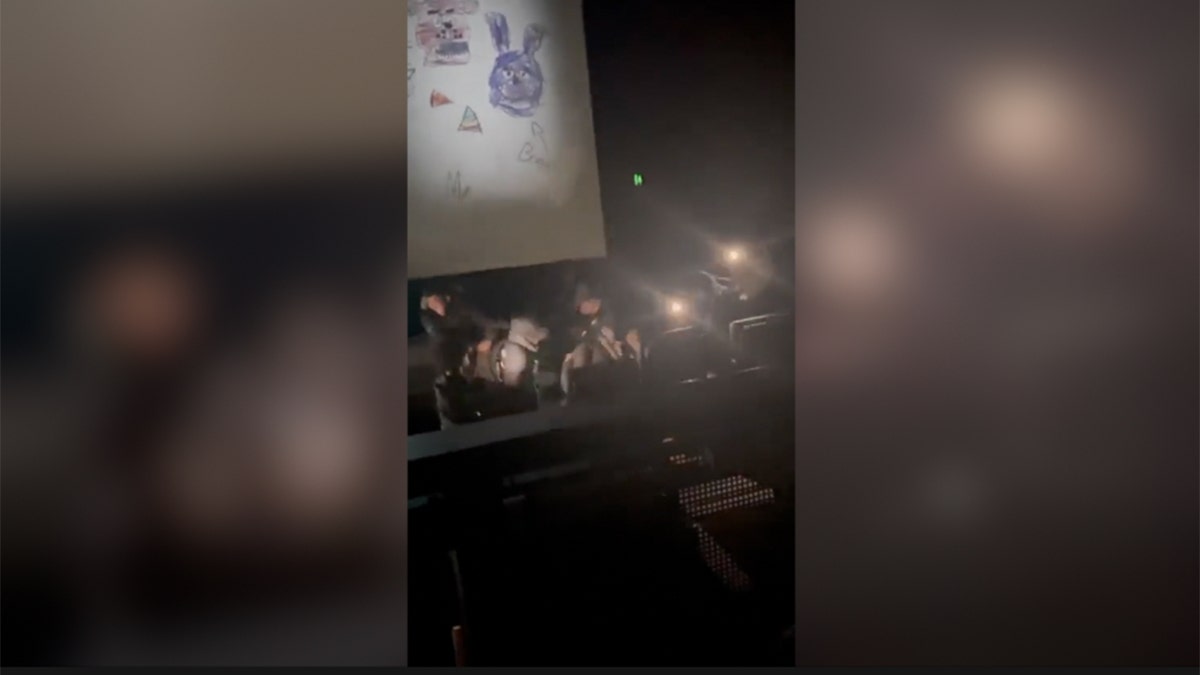 In a viral video on social media, a fight breaks out at an early showing of "Five Nights at Freddy's." (@jojoincel via X)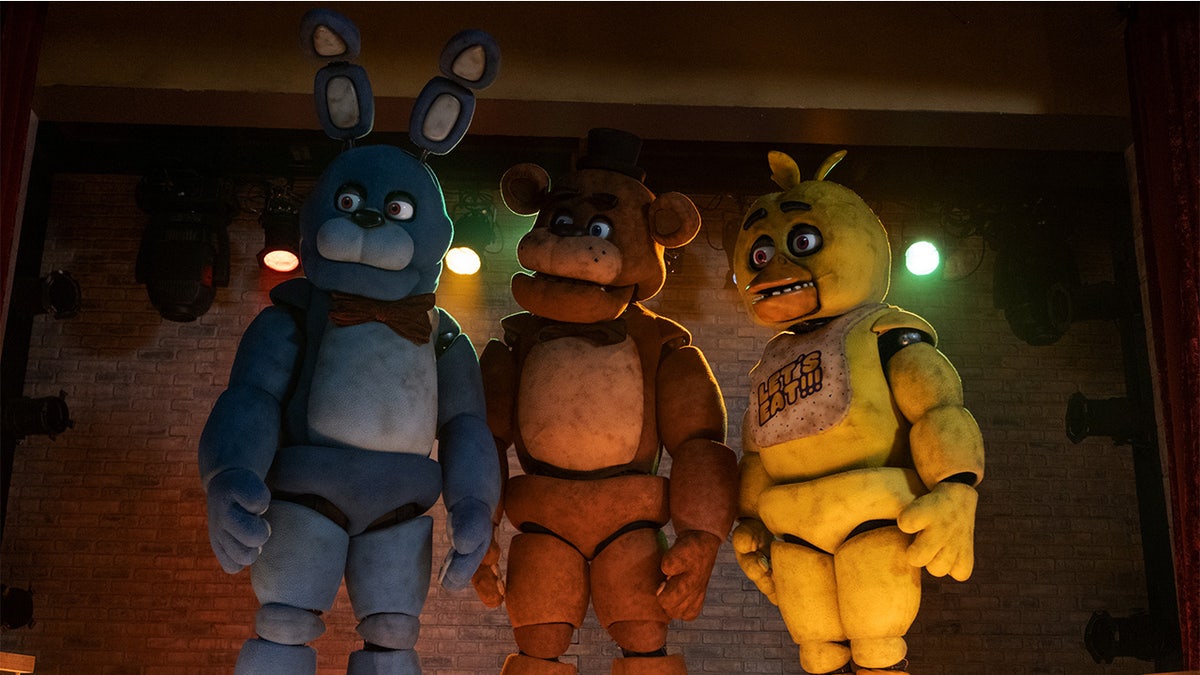 Produced by Blumhouse Productions and directed by Emma Tammi, the "Five Nights at Freddy's" movie is set to be the biggest horror movie of 2023. (Universal)
Other people are seen using their cellphone's flashlights during the brawl.
The X-user said he did not know what started the fight, but said most of the audience was upset about the ending of the horror movie.
"Everyone in the audience was just complaining, and they started fighting at the end of the movie," @jojoincel wrote on X. "Honestly, I have no idea what happened."
'BARBIE' MOMS BRAWL OVER BAD THEATER BEHAVIOR IN VIRAL VIDEO
The film adaptation of the popular video game has been released at select locations before it comes to theaters Friday.
The Metropolitan Police in Acton did not immediately respond to Fox News Digital's request on the fight.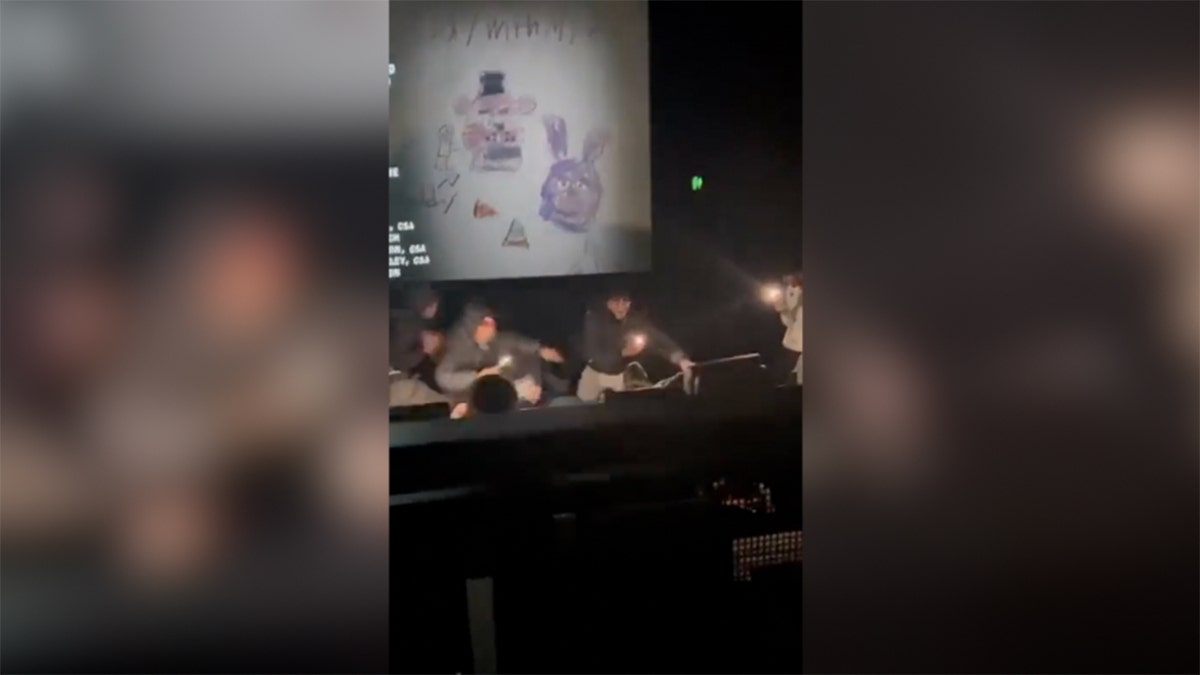 An X user caught the moment a fight broke out in a movie theater in London. (@jojoincel)
This is not the only movie brawl that has happened in recent months.
'THE EXORCIST: BELIEVER' REPLICATES 1973 HORROR MOVIE BY LEAVING VIEWERS 'SHAKEN TO THEIR CORE': FILMAKERS
In July, "Barbie" moviegoers in Brazil went viral after a woman confronted a parent who allegedly let her child watch YouTube videos throughout the entire screening of the blockbuster film.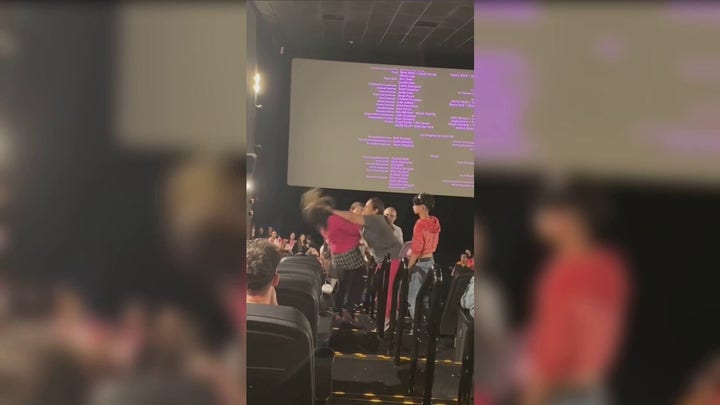 Video
The clip, shared by TikTok user Sophia Ferreira, shows a woman in pink pants storming up the stairs of the theater as the credits roll and shoving the offending mom, sending her falling into a row of seats.
CLICK HERE TO GET THE FOX NEWS APP
A manager is seen breaking up the fight as the two women continue to exchange angry words.
Fox News Digital's Brianna Herlihy contributed to this report.
Sarah Rumpf-Whitten is a breaking news writer for Fox News Digital and Fox Business. 
She is a native of Massachusetts and is based in Orlando, Florida.
Story tips and ideas can be sent to [email protected] and on X: @s_rumpfwhitten.