close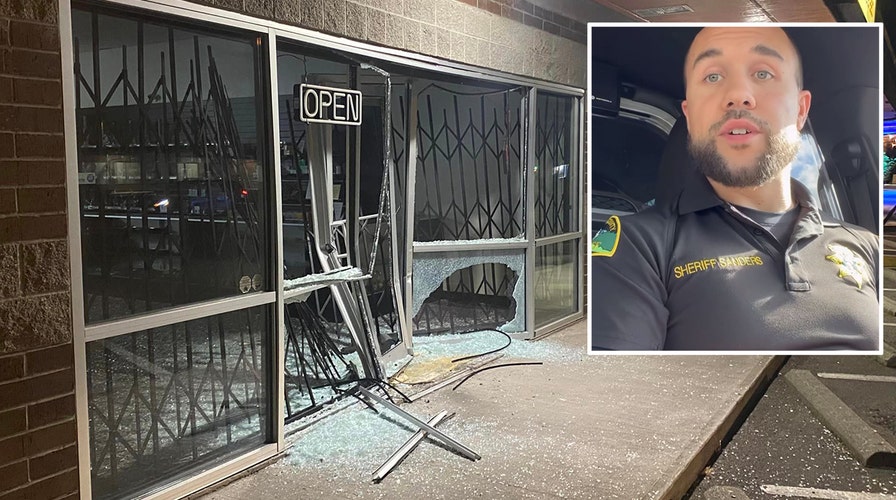 Video
Fox News Flash top headlines for August 31
Fox News Flash top headlines are here. Check out what's clicking on Foxnews.com.
A county sheriff in Washington state is warning smash-and-grab thieves that the "tactics have changed" in how deputies will respond to the burglaries, allowing for authorities to be "relentless" in their efforts to capture them under a new interpretation of the law.
Thurston County Sheriff Derek Sanders posted a short video to Facebook on Tuesday, telling would-be smash-and-grabbers to "get a better plan," because their current plan "is no longer going to work."
"If you come to Thurston County, and you decide you're gonna do tens of thousands of dollars to one of our businesses in damage, you're gonna smash that stolen car, and you're gonna hop in your buddy's stolen car and flee from the scene; we're now going to chase you," Sanders said. "We're not pulling over, and the state's law is no longer going to protect you."
Authorities are not allowed to pursue suspects in burglaries under current state law, which considers the crime a second-degree offense, according to Sanders.
MASKED SUSPECTS IN SEATTLE TASE, ROB MAN AT GUNPOINT OUTSIDE HOME, VIDEO SHOWS
Thurston County Sheriff Derek Sanders said smash-and-grabbers will need to "get a better plan" if they intend to strike in Thurston County. (Thurston County Sheriff)
But following a spate of smash-and-grab robberies involving stolen vehicles, the sheriff said that Thurston County officials are now interpreting crimes that use vehicles to cause damage as burglary with a deadly weapon, a first-degree offense that will allow authorities to pursue the suspects.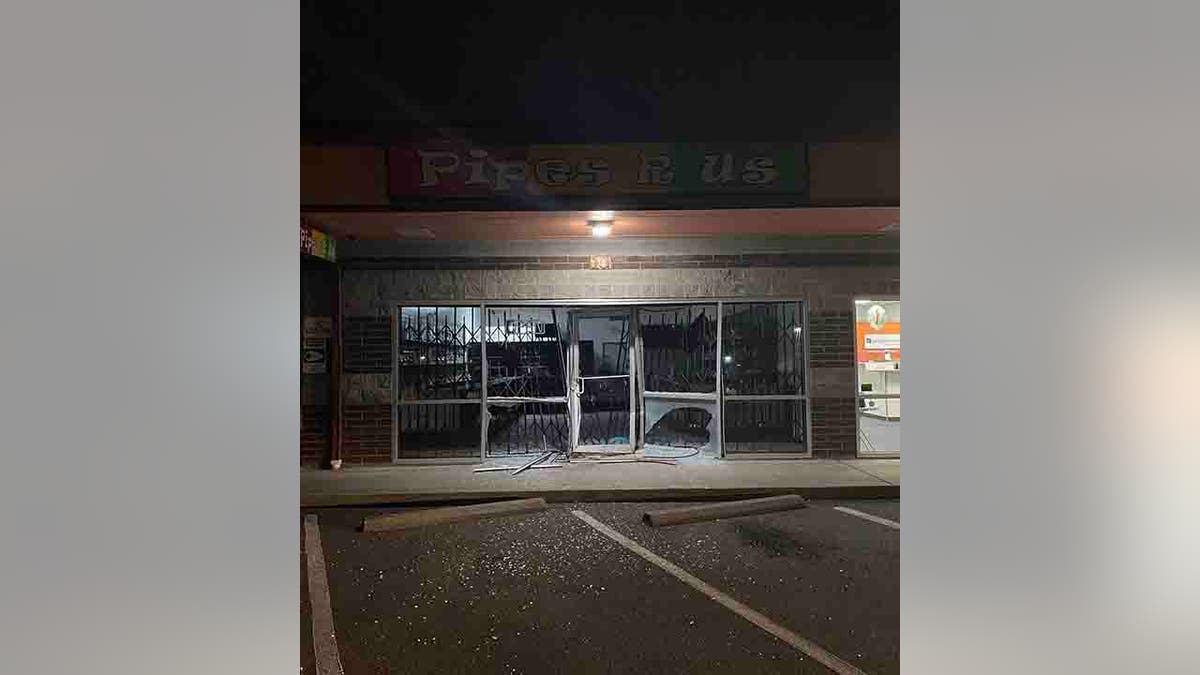 A Pipes R Us shop in Thurston County was the target of a smash-and-grab in which the suspects rammed a stolen vehicle into the storefront. (Thurston County Sheriff)
"If you flee, we'll chase you, we'll conduct a pit maneuver, and we'll use a tactical vehicle intervention to pin your car in," Sanders said. "If you flee on foot, we'll chase you on foot then, too. If we lose you in the foot chase, then we'll send the dog after you."
The sheriff added: "We are going to be relentless in our efforts to capture you."
next Image 1 of 2

Sanders said that vehicles used to smash into stores will now be treated as deadly weapons under a new interpretation of a state law, allowing deputies to chase after suspects. (Thurston County Sheriff)

prev Image 2 of 2

Under current state law, such burglaries are considered second-degree offenses, which do not allow deputies to chase suspects. (Thurston County Sheriff)
SEATTLE POLICE SAY STRING OF ROBBERIES AGAINST ELDERLY ASIAN PEOPLE NOT CONSIDERED HATE CRIMES
The warning comes after multiple small businesses were targeted in recent months by suspects using stolen cars to crash through storefronts in what Sanders called a growing crime trend.
Businesses that have been hit include marijuana shops, a pipe store, gun shops and boutique stores.
CLICK TO GET THE FOX NEWS APP
"They are driving small business out of our area, and as a community we cannot and should not tolerate it," Sanders said.