close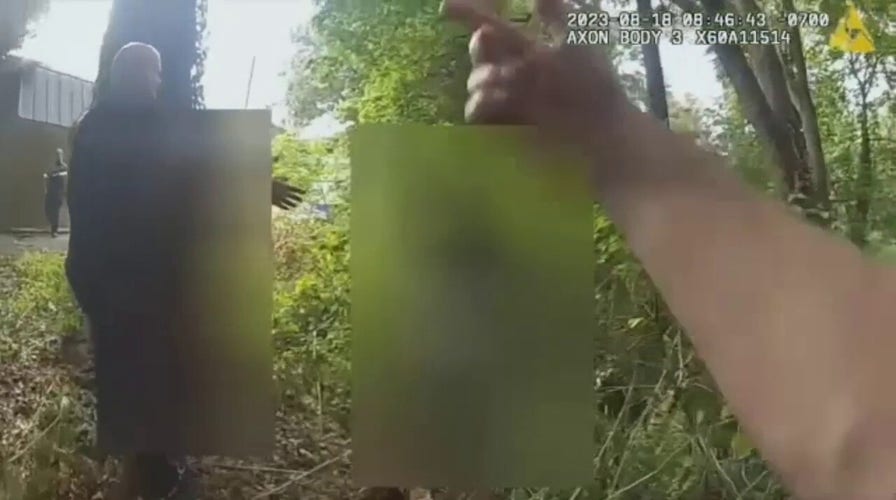 Video
Washington deputy tricks teen car theft suspects into surrendering by barking like police K-9
A Pierce County Sheriff's deputy barked like a police K-9 to trick four teen suspects into leaving their hiding place and surrendering, authorities said. (Credit: Pierce County Sheriff's Department)
As deputies in Washington State pursued a group of teens suspected of stealing a car last month, one deputy used an unusual tactic that tricked the suspects into surrendering: barking like a police dog.
Deputies responded just before 8:30 a.m. on Aug. 18 to a call of a stolen vehicle near a cemetery on Chambers Creek Way in University Place, the Pierce County Sheriff's Department said.
One deputy deployed stop sticks and waited for the stolen vehicle, which sustained four flat tires after running over the trap, according to authorities. The suspects, however, continued driving and deputies had to call off the pursuit.
The stolen car was found unoccupied and still running along Bridgeport Way. Deputies surrounded the area and began searching for the teens.
GEORGIA SUSPECT, 17, KILLED AFTER FATALLY SHOOTING POLICE K-9, AUTHORITIES SAY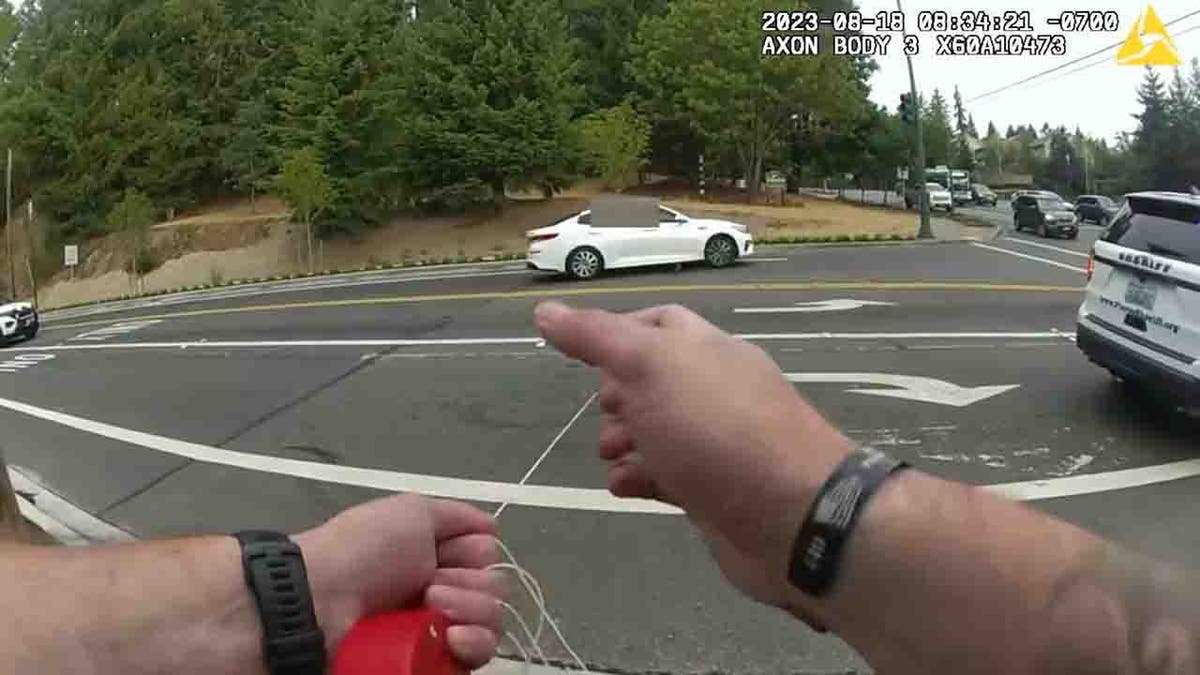 Deputies deployed a stop stick, which successfully punctured all four tires on the stolen vehicle. (Pierce County Sheriffs Office)
In a wooded area, one deputy spotted the group in a creek bed, according to bodycam footage of the incident.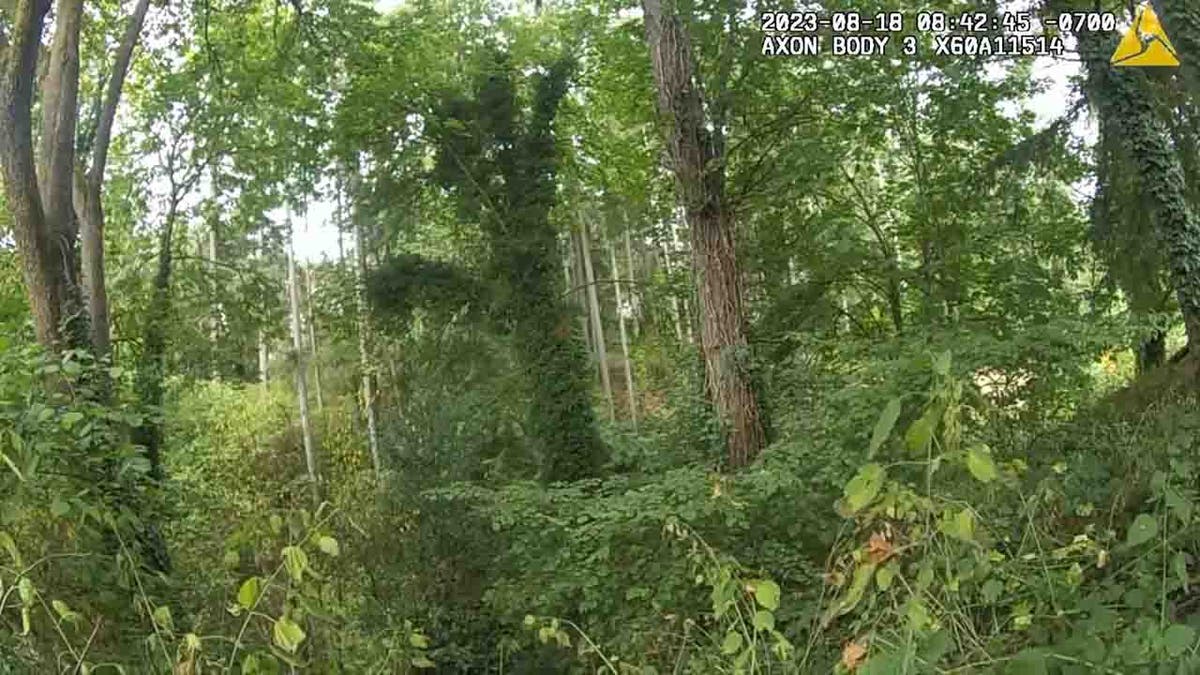 One deputy barked like a police K-9 to trick the suspects into coming out of their hiding place and surrendering to deputies. (Pierce County Sheriff's Office)
"Stop, police! Don't make us release our K-9!" the deputy can be heard yelling.
One deputy can then be heard barking like a dog, according to the video.
WASHINGTON SHERIFF ISSUED SCATHING WARNING TO SMASH-AND-GRAB THIEVES: 'WE'LL CHASE YOU'
After the deputy imitated a dog bark multiple times, the four juveniles came out of the creek bed and surrendered.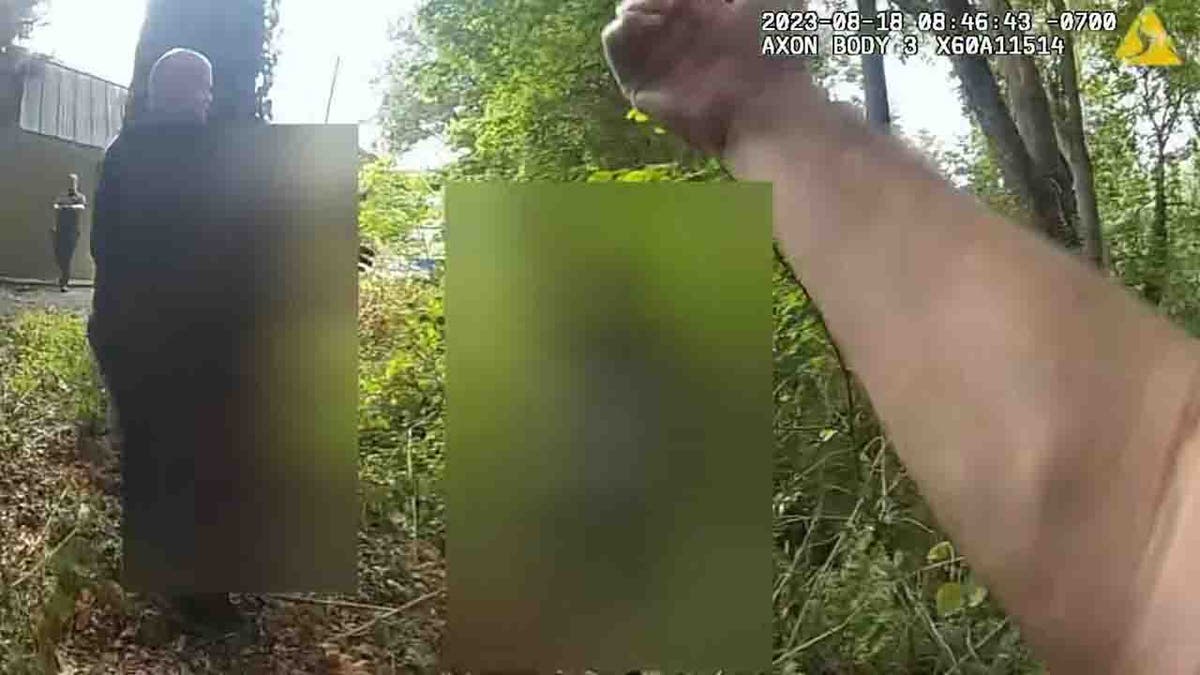 Deputies arrested four juveniles in connection with the car theft. (Pierce County Sheriff's Office)
"The kids actually believed there was a dog, and, in the end, they told the deputies, 'Man, soon as I heard that dog, I gave up,'" Sgt. Darren Moss Jr. said in a video posted to the department's Facebook.
Moss commended the deputies, giving them a "A+" for creativity in getting the teens to comply.
CLICK TO GET THE FOX NEWS APP
The video ends with the deputies placing the teens under arrest. No details about the suspects' identities or what charges they may face were immediately provided.