close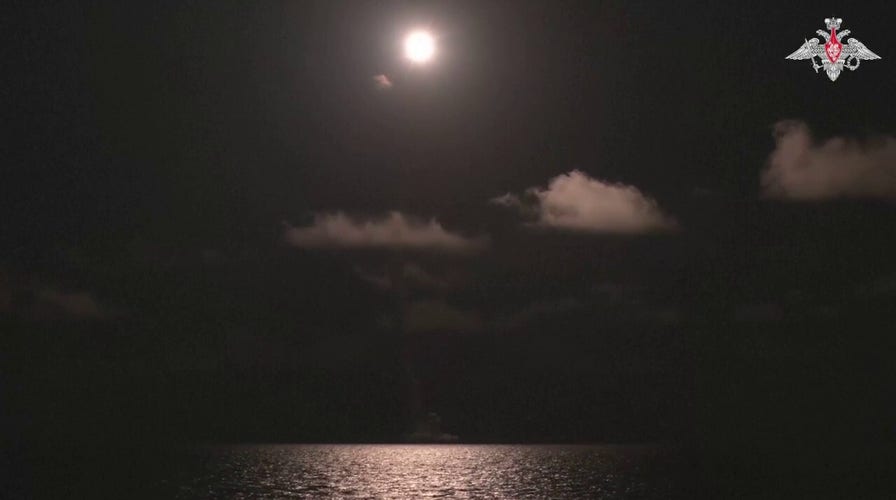 Video
Russian test-fires intercontinental ballistic missile from new nuclear submarine
The Russian Defense Ministry on Sunday reported test-launching a nuclear-capable missile from a new submarine. 
Moscow has looked to recruit Wagner veterans back into service and integrate the remnants of the force into a militarized guard headed up by Russian President Vladimir Putin's former bodyguard.
"The move to attract Wagner fighters into Rosgvardia was almost certainly approved by Putin," Rebekah Koffler, president of Doctrine & Strategy Consulting and a former Defense Intelligence Agency officer, told Fox News Digital.
"These are operatives with the highest combat potential, and Putin doesn't want to waste these resources, especially now that he has multiple needs for combat-ready personnel, and he wants to avoid additional mobilization at the time when he is about to run for another presidential term in 2024," she said.
The future of the infamous Wagner mercenary group remained in question following the death of founder and leader Yevgeny Prigozhin in August 2023, months after he led a would-be coup attempt against Russia's military command.
PUTIN ALLY KNOWN AS 'THE EXECUTIONER' KILLED IN UKRAINE-PLANNED CAR BOMBING: 'IT WAS OUR OPERATION'
Catrina Doxsee, associate director of the CSIS Transnational Threats Project, previously argued that the inability to replicate Prigozhin's relationships, knowledge and experience developed with many mid-level leaders and operational personnel in the group "can't be easily replicated" and losing them could "lead to potential weaknesses and power vacuums."
To avoid such vacuums, Putin has moved to merge the remnant Wagner group with Russia's Rosgvardia under the leadership of his former bodyguard Victor Zolotov. Active Wagner members received text messages that announced the group's dissolution and integration into Rosgvardia, including the "entire structure, methods of work and commanders," The New York Times reported.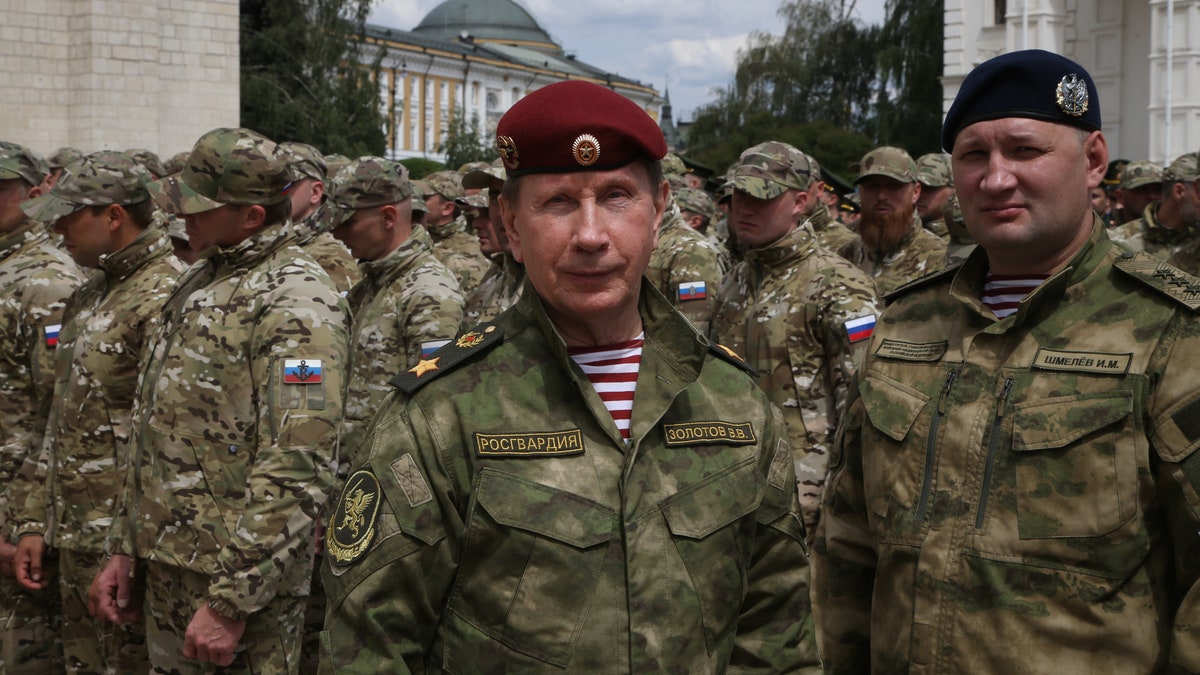 Russian National Guard Service Director Viktor Zolotov smiles during a meeting with officers of the Russian army and secret services who prevented the invasion of PMC Wagner Group to the Russian capital last weekend on June 27, 2023 in Moscow. (Contributor/Getty Images)
The Times noted that it could not verify the text message, but the effort aligns with Rosgvardia's campaign to position itself as the successor to Wagner, which had registered several notable successes for Putin in Ukraine, including the capture of the heavily-contested city of Bakhmut.
Koffler confirmed that Rosgvardia has made such promises, adding that this includes pay structure – a critical element of the unit that worked on a "progressive" scale that paid more depending on the level of risk for missions – in addition to the Rosgvardia medical and rehabilitation benefits.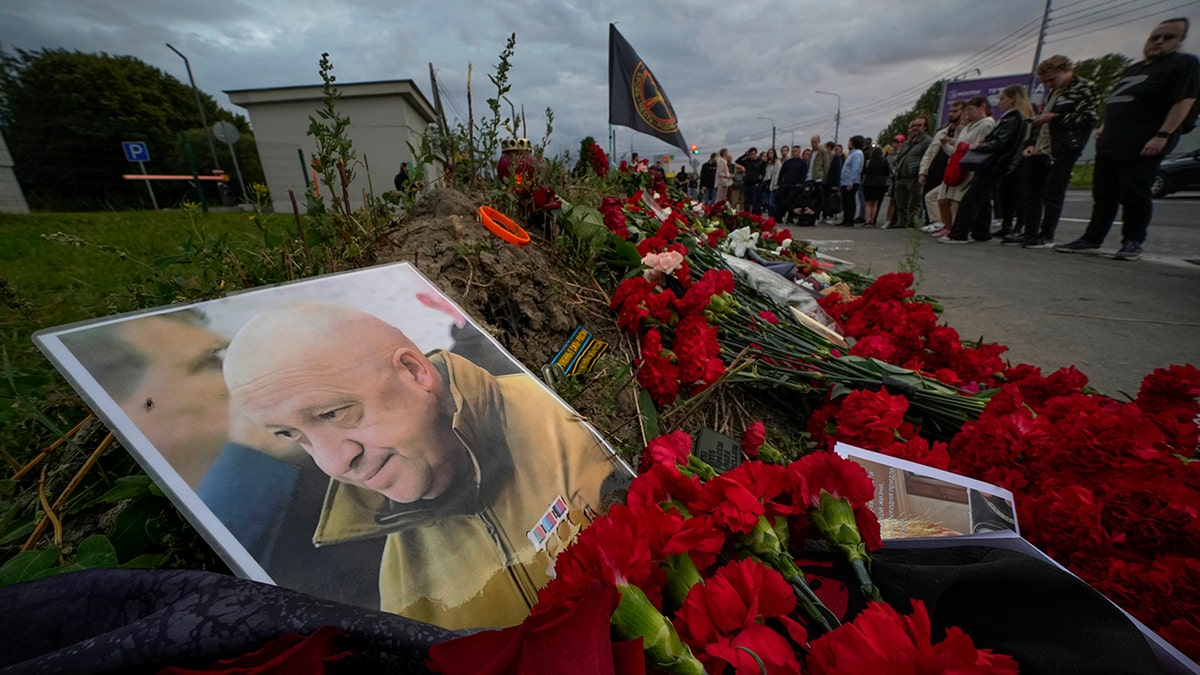 A portrait of the owner of private military company Wagner Group Yevgeny Prigozhin lays at an informal memorial next to the former "PMC Wagner Centre" in St. Petersburg, Russia, Thursday, Aug. 24, 2023. Russia's civil aviation agency says mercenary leader Yevgeny Prigozhin was aboard a plane that crashed north of Moscow. (AP Photo/Dmitri Lovetsky)
However, the group's autonomy, which analysts attribute as perhaps the most important element of the group's success – if also one of the key factors that caused friction with military command – remains under threat, even as Putin appears willing to put Prigozhin's son in command.
BLINKEN: US HAS 'REAL CONCERNS' ABOUT RUSSIA-NORTH KOREA MILITARY PARTNERSHIP
"Prigozhin Jr, named Pavel, also nicknamed 'Prince,' has negotiated a deal with Rosgvardiya's leadership under which, although Wagner will be subordinate to Rosgvardia and ultimately to its chief Zolotov, it will retain its own brand — name, flag, logo and other symbols – and its ethos, ideology, and operational methods and tactics," Koffler explained.
Those guarantees belie Putin's desire for tighter control of Wagner fighters "because these are dangerous convicts."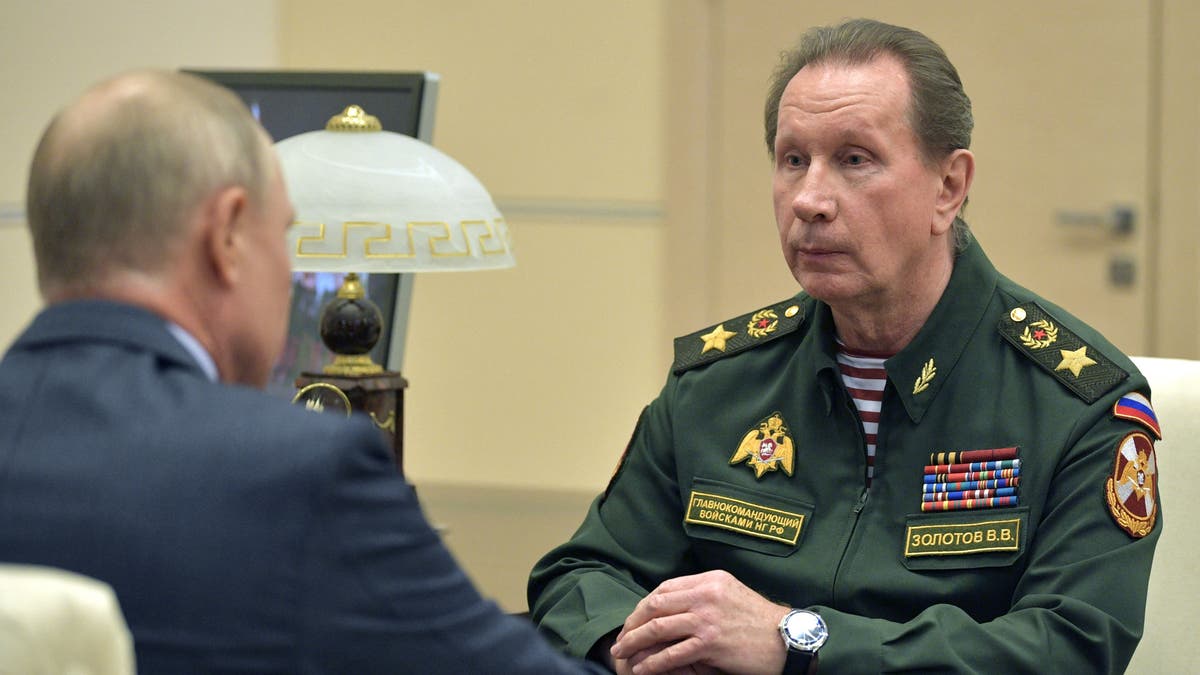 Russian President Vladimir Putin, left, meets with Chief of the National Guard Viktor Zolotov at the Novo-Ogaryovo state residence outside Moscow on May 6, 2020. (Alexey Druzhinin/Sputnik/AFP via Getty Images)
"He doesn't want them to run around Russia as they present a threat to Russian society," Koffler argued. "Nor does he want them freelancing all over the world, especially at the time when the conflict in the Middle East could very well erupt into a regional war or even beyond."
"He wants them performing the missions on behalf of Mother Russia in various parts of the world," Koffler added, noting that such missions would now be "covert" and would prove more difficult for the U.S. and allies to track and counteract.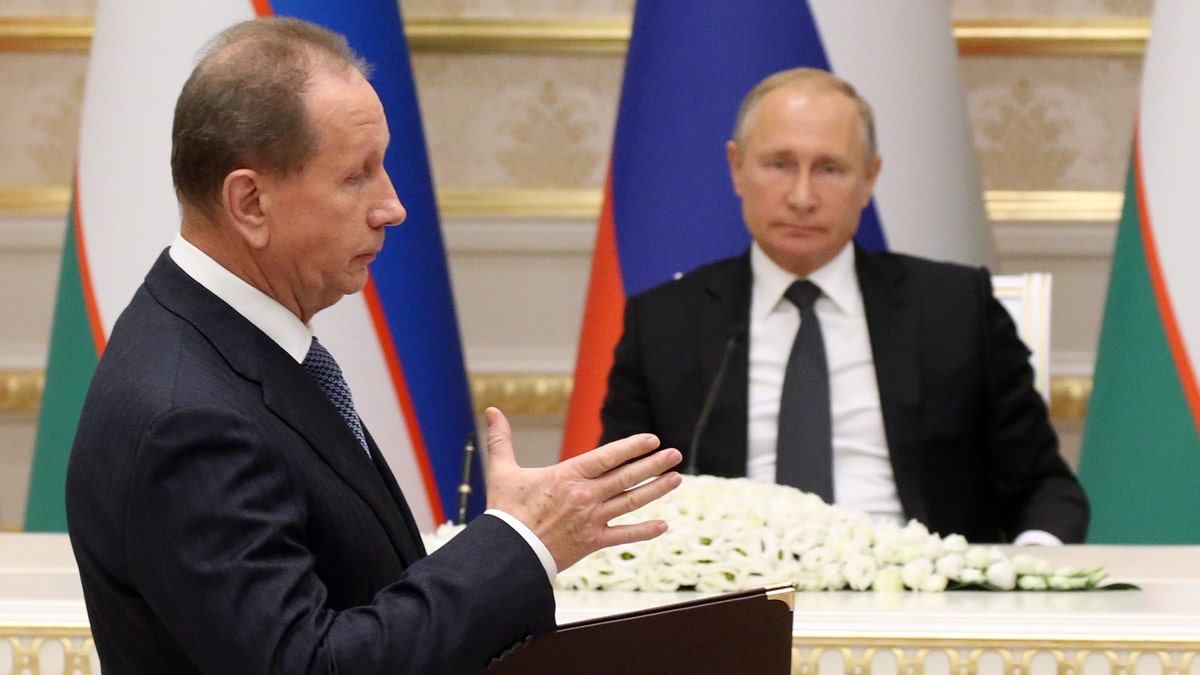 Russian National Guards Troops Service Chief Viktor Zolotov, left, and President Vladimir Putin attend Russian-Uzbek talks in Tashkent, Uzbekistan, Oct.19, 2018. (Mikhail Svetlov/Getty Image)
The decision and effort to merge Wagner's remnants into Rosgvardia comes at a time when Russia is keen to avoid a wide-scale forced mobilization and draft of Russian citizens, which Foundation for Defense of Democracy's Russia Program Deputy Director John Hardie labeled "politically risky."
"He's trying to recruit volunteers," Hardy told Fox News Digital, which includes "longer contracts" for "about 400,000 they claim they can reach," but Hardy argued such targets seemed "highly implausible."
EU OFFICIALS RECOMMEND BEGINNING NEGOTIATIONS TO BRING UKRAINE INTO THE EUROPEAN UNION
"I think they're struggling to have enough time to train these troops in a meaningful way," he added. "Does it seem likely, to my mind, perhaps another round of force mobilization? The bottom line is they certainly need all the means they can get."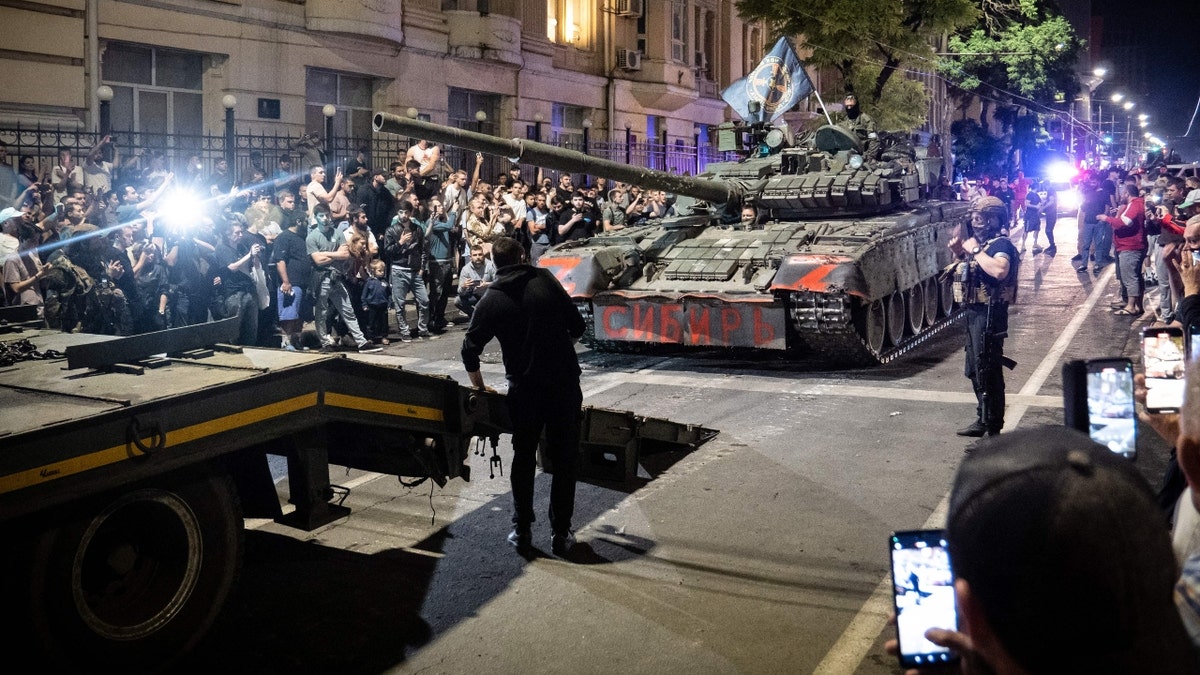 Members of Wagner group prepare to pull out from the headquarters of the Southern Military District to return to their base in Rostov-on-Don late on June 24, 2023. (Photo by ROMAN ROMOKHOV/AFP via Getty Images)
"It's kind of a mixed bag of folks that they're recruiting," he stressed. "Not always high quality, I think."
Hardy noted that without the autonomy Wagner previously enjoyed, the group's success would likely drop and not pay the same dividends it did under Prigozhin. Additionally, Rosgvardia's lack of front-line experience will also lead to significant struggles and likely explains why Putin is keen to put Wagner's remnants under the new guard's control, according to Hardy.
CLICK HERE TO GET THE FOX NEWS APP
"This is like the riot police, the narcotic police, so they sort of put them in this special organization, newly-formed National Guard, along with the internal troops, which really is at its core … It's a protest force kind of supposed to protect the regime," he explained.
"I would predict that Wagner's autonomy will be severely curtailed," he concluded. "I don't think these commanders will get the same sort of free rein that they had with the Wagner detachment, and retired commanders will have to take orders in a more top-down fashion. That's standard Russian military, just as a precaution."
Peter Aitken is a Fox News Digital reporter with a focus on national and global news.