Vacation rental site VRBO wants you to have a fun Super Bowl bash – just not in one of its thousands of listed properties.
The deployment of what it's calling a "new unauthorized event prevention technology" is responsible for blocking over 500 event-related bookings in the first 12 months of being piloted in the U.S.
CLICK TO GET KURT'S CYBERGUY NEWSLETTER WITH QUICK TIPS, TECH REVIEWS, SECURITY ALERTS AND EASY HOW-TO'S TO MAKE YOU SMARTER
The Phoenix area has been testing ground for the anti-party technology for the past year ahead of Super Bowl LVII in cooperation with a local tourism group.
How VRBO can detect a problem party rental
While I have not had the opportunity to put it to the test, VRBO says the technology generates a "risk score" for each booking based on multiple factors.
GET THE BEST TELEVISION DEALS IN TIME FOR THE SUPER BOWL
An algorithm examines length of stay, the timing ahead of a stay, the number of guests, number of beds, property amenities and the weekday of the first night's stay.
VRBO offers little details on how it determines the cost of nuisance partygoers and claims that its first 500 blocked bookings saved an estimated $2.5 million in party-related damages.
The dreaded vacation rental blacklist
It joins competitor Airbnb in sharing a database of known problematic renters along with deploying a party detection technology inside vacation rentals that can detect elevated disturbances.
BEST TECH FOR PERSONAL PROTECTION IN 2023
Monitoring sensors installed from NoiseAware can give real-time updates to property owners when loud living becomes costly noise trouble.
VRBO says it has a zero-tolerance policy for party houses and will ban a guest who has violated the published house rules and turns their vacation rental into a party house. Airbnb has a similar policy that can result in kicking off repeat party property listings permanently.
Party Noise detectors are listening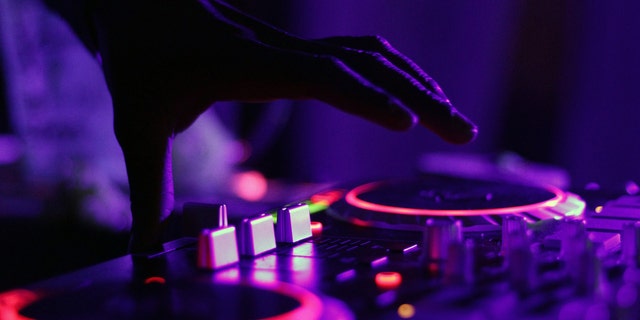 VRBO says it has a zero-tolerance policy for party houses and will ban a guest who has violated the published house rules and turns their vacation rental into a party house. 
(Kurt Knutsson)
Dallas-based NoiseAware started in 2017 with the idea to offer property owners a monthly noise detection sensor and monitoring service now priced at $15 per month per home on an annual contract.
The technology balances out personal privacy against outrageous guest behaviors leading to a noisy ruckus disturbing a neighbor.
Crowd detection technology foils party animals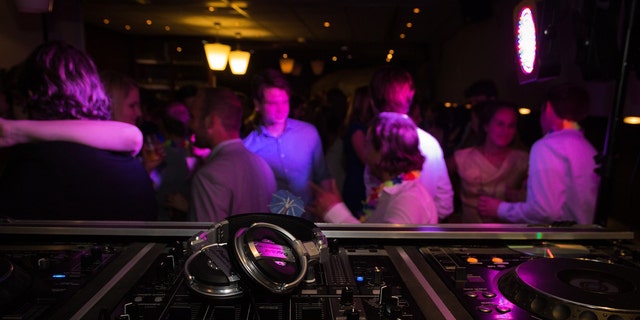 When CrowdControl detects a growing crowd with cell phones in pockets, it sends the owner or manager an "elevated occupancy" alert. 
(Kurt Knutsson)
A recently introduced feature called CrowdControl measures the volume of wireless signals in and near the vacation rental. When it detects a growing crowd with cellphones in pockets, it sends the owner or manager an "elevated occupancy" alert. That's a pretty clever and sneaky way to discover the presence of lots of people. There's no information telling if putting guest phones in airplane mode would let partygoers trick the system.
DO THESE REVEALING PHOTOS OF YOUR HOME BELONG HERE WITHOUT PERMISSION?
According to the company, NoiseAware sensors are FCC-compliant and do not record voices or sounds. That's not always the case with overly protective and curious property owners.
Are cameras watching you on vacation?
I've long found onsite cameras a privacy problem when renting a vacation rental. I customarily make sure ahead of time that there will be no monitoring cameras that record sound or video during my holiday.
Hosts are mostly compliant and a good roll of tape or a shower cap serves to block indoor cameras when we cannot find a way to unplug them.
Privacy protection when renting a vacation rental
Guest surveillance. Agree ahead of time if you will allow cameras and other detection technologies.
Block cameras. Travel with painter's tape that is easily removed without damaging cameras.
Find hidden cameras. Scan the interior of a vacation for hidden cameras upon arrival. Even the light from your phone can make a hidden camera lens reveal itself with a blue reflection.
Know Rules. Understand rules ahead of each stay and make sure a dinner with friends is not off-limits. And in the case of a friend having a family reunion, a small clause allowing the owner to use the house's pool from noon to 3 p.m. each day went unnoticed and became an awkward problem.
Have fun. Enjoy yourself and be a good neighbor during your stay to avoid anyone from spoiling your hard-earned vacation.
CLICK HERE TO GET THE FOX NEWS APP
For more of my tips, subscribe to my free CyberGuy Report Newsletter by clicking the "Free newsletter" link at the top of my website.
Copyright 2023 CyberGuy.com. All rights reserved. CyberGuy.com articles and content may contain affiliate links that earn a commission when purchases are made.