Republican presidential candidate Vivek Ramaswamy said Wednesday he doesn't believe the U.S. government "has told the truth" concerning the Sept. 11, 2001, terrorist attacks, specifically on the possible involvement of the Saudi Arabian government.
Ramaswamy made the comments during an appearance on BlazeTV.
"I don't believe the government has told us the truth," Ramswamy said. "Again, I'm driven by evidence and data. What I've seen in the last several years is we have to be skeptical of what the government does tell us."
VIVEK RAMASWAMY SETTLES LAWSUIT WITH WORLD ECONOMIC FORUM, WILL DONATE MONEY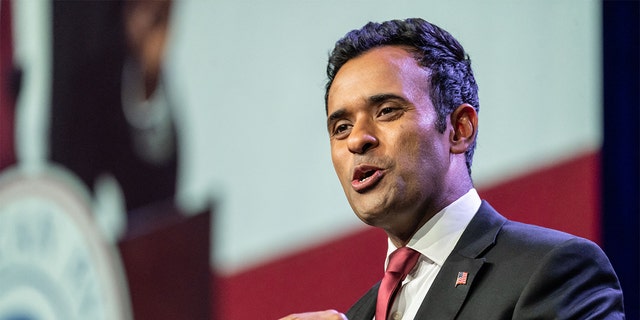 2024 Republican presidential hopeful Vivek Ramaswamy speaks at the Republican Party of Iowa's 2023 Lincoln Dinner at the Iowa Events Center in Des Moines, Iowa, on Friday. (Sergio Flores/AFP via Getty Images)
"I haven't seen evidence to the contrary, but do I believe everything the government told us about it? Absolutely not. Do I believe the 9/11 Commission? Absolutely not," he said.
When reached for comment, Ramaswamy's campaign pointed to a post he made on social media following the interview in which he reiterated the government had not been "completely forthright" about the attacks.
CLICK HERE TO GET THE FOX NEWS APP
"Do I believe our government has been completely forthright about 9/11? No. Al- Qaeda clearly planned and executed the attacks, but we have never fully addressed who knew what in the Saudi government about it. We *can* handle the TRUTH," he wrote.
Fox News Digital has reached out to the Saudi Arabian embassy for comment.