The office of U.S. Virgin Islands Gov. Albert Bryan is pushing back on media reports that the firing of Attorney General Denise George is somehow related to her recent lawsuit against the nation's largest bank, JPMorgan Chase, on its alleged connections to Jeffrey Epstein.
George was reportedly fired Saturday, just four days after she filed a lawsuit in a Manhattan federal court on behalf of the government of the U.S. Virgin Islands, alleging that JPMorgan Chase "turned a blind eye" to Epstein's sex crimes.
The Virgin Island Consortium, which first reported George's firing, cited a person with "knowledge of the matter," who claimed she filed the lawsuit "without first informing Governor Bryan of such a major action," suggesting the two events could be related.
The governor's communications director, Richard Motta Jr., said the reports are not "entirely" accurate, but he declined to comment further.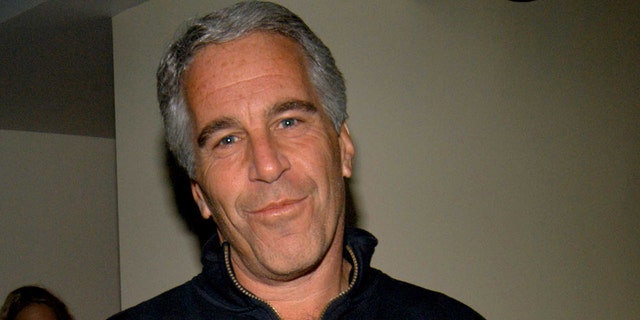 Jeffrey Epstein attends Launch of Radar Magazine at Hotel QT in New York City on May 18, 2005.
(Neil Rasmus/Patrick McMullan via Getty Images)
BIDEN VACATIONS IN VIRGIN ISLANDS AS AMERICANS FACE PROBLEMS AT HOME
"The governor relieved Denise George of her duties as attorney general," Motta told Fox News Digital. "I am not at liberty to discuss details on personnel matters. I can only confirm that media reports indicating the JP Morgan lawsuit as the reason are not entirely accurate. I hope you understand."
In her lawsuit, George alleged that JPMorgan Chase violated the Trafficking Victims Protection Act, the Virgin Islands Criminally Influenced and Corrupt Organizations Act, and the Virgin Islands Consumer Fraud and Deceptive Business Practices Act.
"The Attorney General brings this action, after presenting her findings in September 2022, in her ongoing effort to protect public safety and to hold accountable those who facilitated or participated in, directly or indirectly, the trafficking enterprise Epstein helmed," the complaint read. "The investigation revealed that JP Morgan knowingly, negligently, and unlawfully provided and pulled the levers through which recruiters and victims were paid and was indispensable to the operation and concealment of the Epstein trafficking enterprise."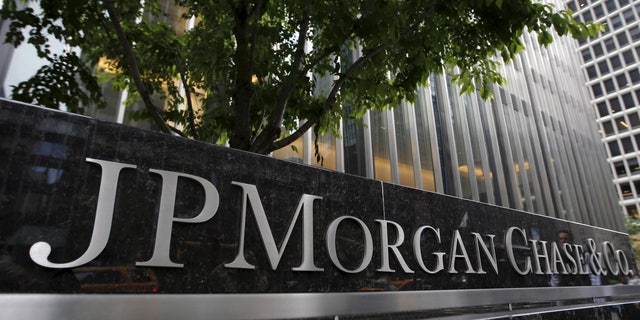 JP Morgan Chase corporate headquarters in New York City May 20, 2015.
(Reuters)
George claimed JPMorgan Chase "knowingly" facilitated, sustained and concealed Epstein's human trafficking network, which he operated from his home in the U.S. Virgin Islands, and failed to comply with federal banking regulations.
She alleged that the financial institution facilitated and concealed suspicious wire and cash transactions for Epstein's "criminal enterprise whose currency was the sexual servitude of dozens of women and girls in and beyond the Virgin Islands."
JPMORGAN CHASE ACCUSED OF TURNING 'BLIND EYE' TO EPSTEIN SEX CRIMES: LAWSUIT
"Upon information and belief, JP Morgan turned a blind eye to evidence of human trafficking over more than a decade because of Epstein's own financial footprint, and because of the deals and clients that Epstein brought and promised to the bank," the lawsuit read. "These decisions were advocated and approved at the senior levels of JP Morgan, including by the former chief executive of its asset management division and investment bank, whose inappropriate relationship with Epstein should have been evident to the bank."
"Indeed, it was only after Epstein's death that JP Morgan belatedly complied with federal banking regulations regarding Epstein's accounts," the lawsuit continued.
George did not immediately respond to Fox News Digital's request for comment.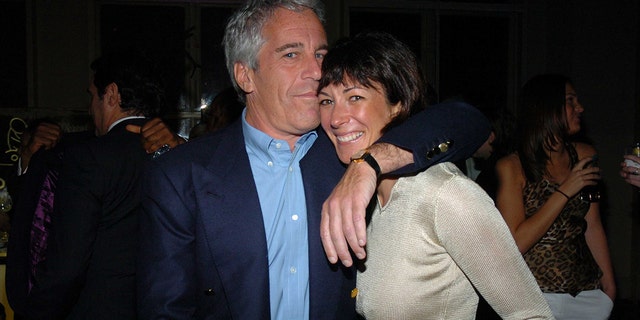 Jeffrey Epstein and Ghislaine Maxwell attend de Grisogono Sponsors The 2005 Wall Street Concert Series Benefitting Wall Street on March 15, 2005, in New York City.
(Joe Schildhorn/Patrick McMullan via Getty Images)
JPMorgan told Benzinga this week that it "ended its relationship with Epstein long before his ongoing misconduct became known."
"Since then, JPMorgan Chase has cooperated with investigations into Epstein and others," the bank said. "JPMorgan Chase's ongoing commitment to combating money laundering and sex trafficking is unwavering and steadfast."
GET FOX BUSINESS ON THE GO BY CLICKING HERE
The bank declined to comment further when reached by Fox News Digital on Tuesday.
Two of Epstein's alleged victims filed suit against JPMorgan and Deutsche Bank in November, alleging that the banks turned a blind eye to the late billionaire's sex trafficking. On Saturday, the banks asked a federal judge to dismiss the lawsuits.
Fox News' Greg Wehner contributed to this report.