close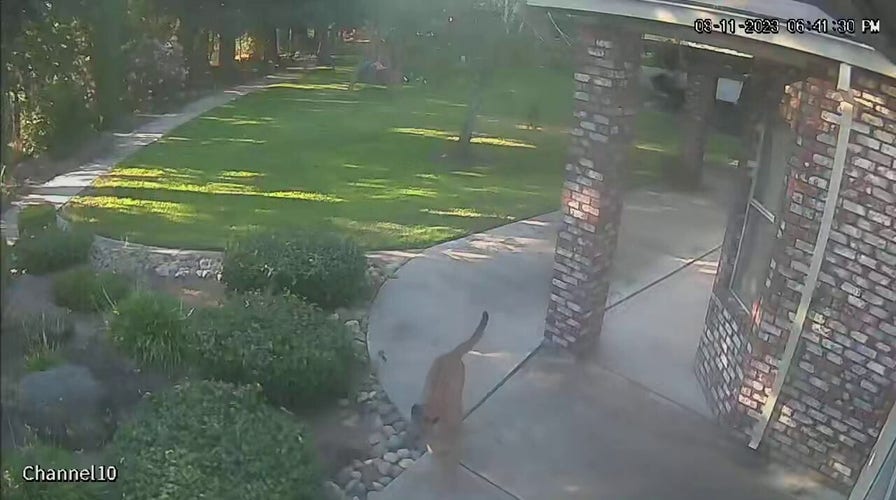 Video
California dog chases mountain lion away from family's home
A video has captured a dog chasing away a mountain lion from a home in Morada, California. (Credit: AMAZING ANIMALS+/TMX)
A video captured the moment a family's dog chased away a mountain lion from the backyard of a California home.
The incident occurred last Friday in Morada, and the San Joaquin County Sheriff's Office said efforts to trap the animal have been unsuccessful.
"I was having a Bible study in our rec room. My friend looked out and said, 'Oh your dogs are playing' and I said, 'I only have one dog,'" the homeowner told KCRA.
The homeowner then said she went outside and "It just, in one leap, was up in the tree so quickly."
CHILD HOSPITALIZED IN CALIFORNIA AFTER GETTING ATTACKED BY MOUNTAIN LION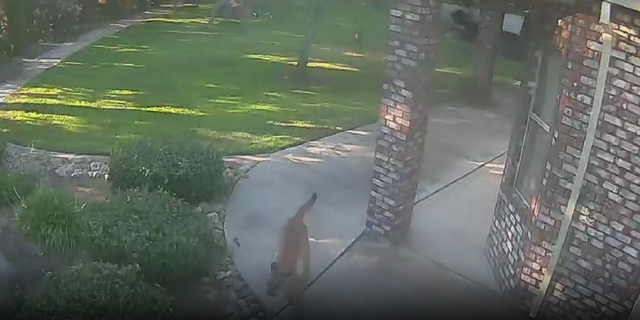 The mountain lion is seen being pursued by a dog in Morada, California, on Friday, Aug. 11. (AMAZING ANIMALS+/TMX)
The San Joaquin County Sheriff's Office said the next day that "Our deputies and animal services worked well into the morning hours trying to safely trap the mountain lion that was spotted in a residential backyard on La Loma Street near Los Cerritos."
"Unfortunately, efforts were unsuccessful," it added.
"As a precaution, residents in the area are advised to bring animals inside, and stay inside themselves," the sheriff's office also told locals.
In another incident involving a mountain lion and a dog in California, a woman in Sonoma County shared a video late last year showing a mountain lion standing over her dog in her backyard after she said the predator burst into her home and dragged her pup outside.
Rebecca Kracker, of Bennett Valley, told FOX2 KTVU in December that she went to check on her border collie, Sherman, after she heard him yelping and growling.
To her shock, Kracker said she found a mountain lion inside her home with Sherman's neck in its jaws.
MOUNTAIN LION BARGES INTO CALIFORNIA HOME, DRAGS DOG OUTSIDE: VIDEO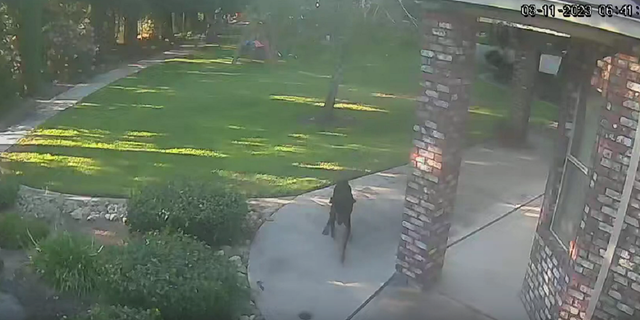 The dog is seen in pursuit of the mountain lion. (AMAZING ANIMALS+/TMX)
Video she shared shows the mountain lion standing over Sherman in the backyard after the big cat dragged the dog outside.
"She was bearing [sic] her teeth and hissing, and he had passed out from shock," Kracker told the outlet. "I thought he was dead at that point."
Sherman survived the attack, and Kracker said in a Facebook post that her neighbor arrived and scared the mountain lion away after firing a shot at it, missing the animal.
However, the predator returned the following day, according to Kracker, this time to target two of her goats.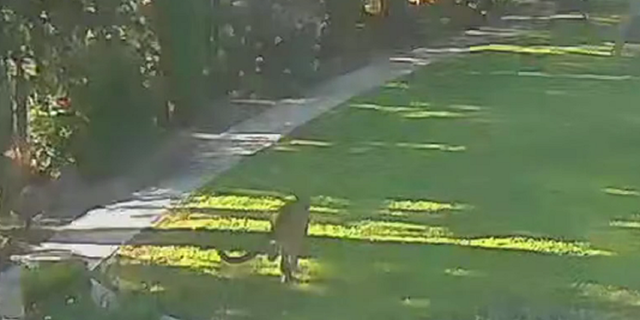 The mountain lion is seen running away while being chased by the dog in Morada, California. (AMAZING ANIMALS+/TMX)
CLICK HERE TO GET THE FOX NEWS APP
Kracker said she notified state wildlife officials, who tracked down the big cat and euthanized the animal.
Fox News' Stephen Sorace contributed to this report.
Greg Norman is a reporter at Fox News Digital.