close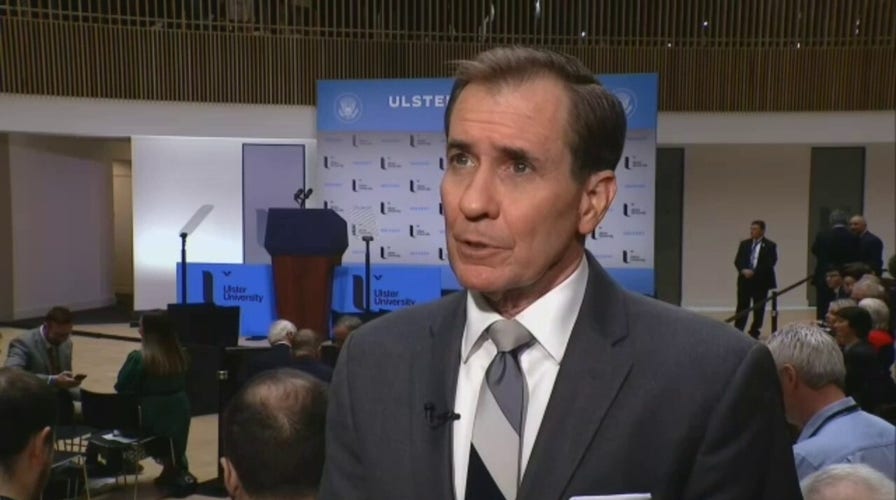 Video
US Special Forces in Ukraine at embassy, official confirms
White House National Security Council spokesman John Kirby speaks to Fox News' Peter Doocy about the leak of classified U.S. documents.
Ukrainian President Volodymyr Zelenskyy is calling on world leaders to react immediately Wednesday after a video emerged purportedly showing a Ukrainian soldier being beheaded by Russian-speaking men in a gruesome scene one official says proves Moscow is "worse than ISIS."
The disturbing clip appears to show a man in green fatigues, who is wearing a yellow armband usually worn by Ukrainian fighters, screaming as his head is severed by another man wielding a knife, according to The Associated Press.
A third man then holds up a flak jacket apparently belonging to the victim, while voices speaking in Russian could be heard, The AP added.
"There is something that no one in the world can ignore: how easily these beasts kill," Zelenskyy said in a video message posted on his Facebook page. "This video, the execution of a Ukrainian captive, the world must see it. This is a video of Russia as it is. What kind of creatures they are."
US SPECIAL FORCES IN UKRAINE AT EMBASSY, OFFICIAL CONFIRMS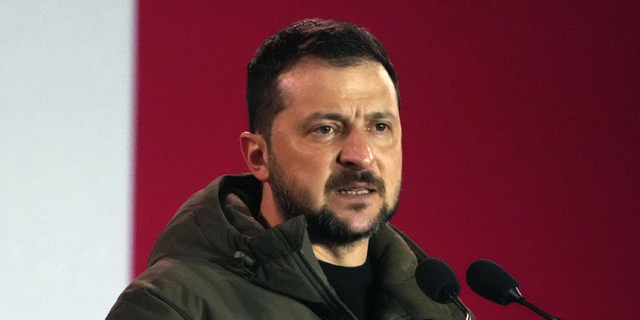 Ukrainian President Volodymyr Zelenskyy, shown here speaking in Poland on April 5, is one of many Ukrainian officials speaking out against the video. (AP/Czarek Sokolowski)
"This is a video of Russia trying to make just that the new norm. Such a habit of destroying life. This is not an accident. This is not an episode… This was the case in Bucha. Thousands of times. Everyone must react. Every leader," Zelenskyy continued. "Don't expect it to be forgotten, that time will pass. We are not going to forget anything. Neither are we going to forgive the murderers. There will be legal responsibility for everything. The defeat of terror is necessary. No one will understand if the leaders don't react. Action is required now!"
Dmytro Kuleba, Ukraine's foreign minister, tweeted that "a horrific video of Russian troops decapitating a Ukrainian prisoner of war is circulating online" and it its "absurd that Russia, which is worse than ISIS, is presiding over the United Nations Security Council.
"Russian terrorists must be kicked out of Ukraine and the U.N. and be held accountable for their crimes," he added.
LEAKED INTEL, FOUND ON SOCIAL MEDIA, SHOWS UKRAINE MORE VULNERABLE THAN US CLAIMS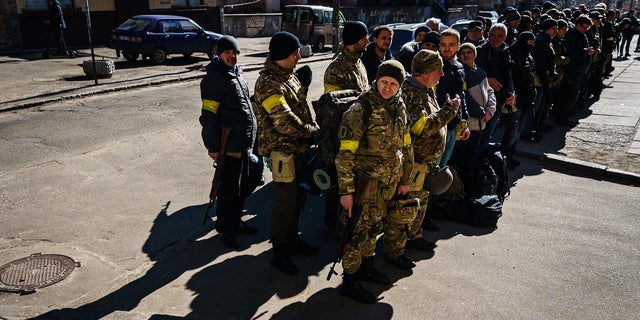 The soldier in the video was wearing a yellow armband similar to the one seen here worn by Ukraine's Territorial Defense Units in February 2022. (Marcus Yam/Los Angeles Times/Getty Images)
Meanwhile, Kremlin spokesman Dmitry Peskov called the footage "horrible," but added in a conference call with reporters that "in the world of fakes we live in the authenticity of the footage must be checked."
Ukraine's state security service is now investigating the video, according to The Associated Press.
CLICK HERE TO GET THE FOX NEWS APP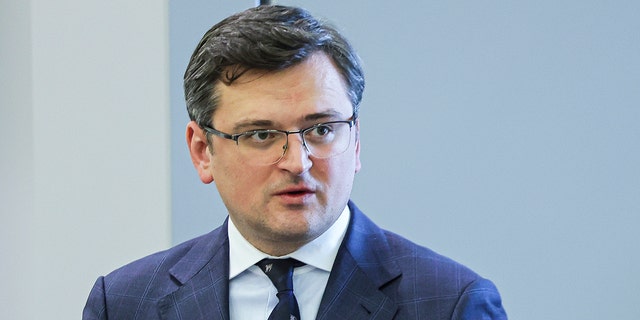 Ukraine's Foreign Minister Dmytro Kuleba said the new video proves Russia is "worse than ISIS." (Evelyn Hockstein/Pool Photo via AP)
Ukraine's ombudsman on Wednesday also said that he will request that the U.N. Human Rights Committee investigate the video. Dmytro Lubinets said he has written letters to the U.N. Commissioner for Human Rights, the U.N. Monitoring Mission in Ukraine, the U.N. secretary-general and the International Committee of the Red Cross.
He wrote on Telegram that "a public execution of a captive is yet another indication of a breach of Geneva Convention norms, international humanitarian law, a breach of the fundamental right to life."
The Associated Press contributed to this report.