close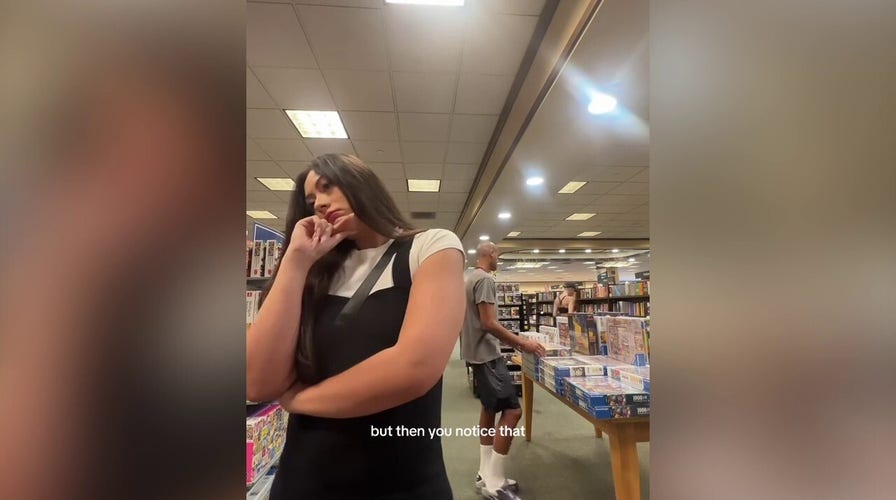 Video
California prowler caught on video 'sniffing' women in Barnes & Noble
Peeping and prowling suspect Calese Crowder, 36, already had a lengthy rap sheet, jail records show, when Barnes & Noble shopper Michaela Witter had this encounter with him caught on video.
Following yet another arrest for Barnes & Noble "sniffer" and career sex predator Calese Crowder, one of his victims is demanding that Los Angeles authorities take the perverted prowler more seriously.
"I'm relieved that he was arrested again, but I unfortunately don't have high expectations with him being kept there for long," said Michaela Witter, one of at least two women who caught Crowder on video sneaking up behind them in the Burbank bookstore.
After she posted about her encounter on TikTok, the video went viral, and she said at least 20 other women reached out to her with similar stories.
CALIFORNIA BARNES & NOBLE 'SNIFFER' ARRESTED AGAIN, FAILED TO REGISTER AS SEX OFFENDER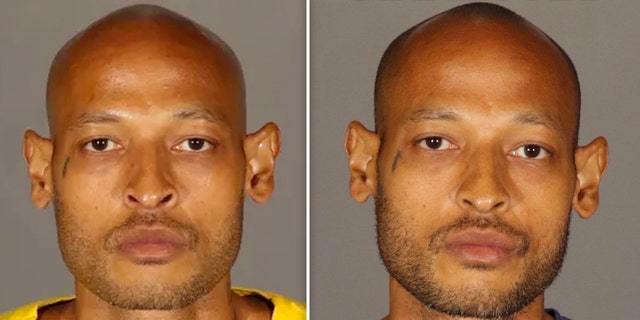 Calese Crowder, a serial sex predator from Glendale, California, has been arrested once again, just a day after getting out of jail on a peeping and prowling charge. The latest arrest alleges that he failed to register as a sex offender despite a long history of lewd crimes. (Glendale Police Department)
"I've talked with others who were affected by Calese Crowder, who suffer from PTSD because of him, don't feel safe going out because of him. And I want to know why the justice system isn't taking this as seriously as it is," she told Fox News Digital.
"They are playing with our lives, and if they release him again, I hope they know that they are responsible for anything worse that happens because they know he is unfit for society."

—  Michaela Witter
The repeat offender has been in and out of police custody since at least 2005, records show. He served time in state prison on burglary and robbery charges and on Tuesday pleaded no contest to peeping and prowling. He was freed from custody hours later despite a 60-day jail sentence under California's laws.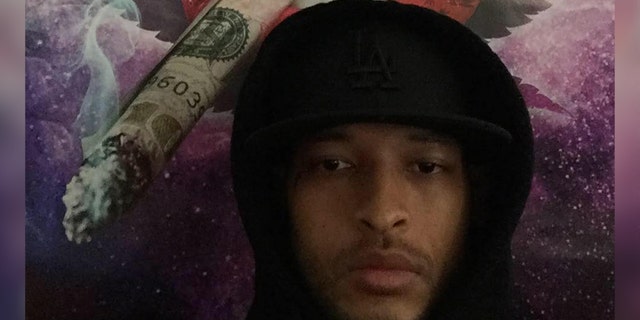 Calese Crowder in a Facebook photo. The 37-year-old repeat offender was arrested for a 42nd time in Glendale, Calif., for allegedly failing to register as a sex offender. Despite appearing in a pair of creepy TikTok videos in which he followed women around a Burbank Barnes & Noble, he has not been charged with a crime in those incidents. (Calese Crowder/Facebook)
He was arrested Friday after allegedly peeping into a family's house, where there were children inside, Aug. 6. He was also released earlier this year partway through a one-year jail sentence for indecent exposure in Santa Clarita.
"This has been happening for over 13 years, so they either need to get him serious help by keeping him in a facility that will do that or keeping him in jail where he can't harm anyone else," Witter said.
CALIFORNIA MAN CAUGHT 'SNIFFING' WOMEN AT BARNES & NOBLE FREE DESPITE RAP SHEET OF CHILD PEEPING, 40 ARRESTS
Crowder appeared in court again Friday on his latest charge — failure to register as a sex offender. He was arrested a day after Fox News Digital revealed his name did not appear on the state's registry. This time, jail records show, he was held on $20,000 bond.
WATCH: Barnes & Noble 'sniffer' victim reacts to suspect's quick release from jail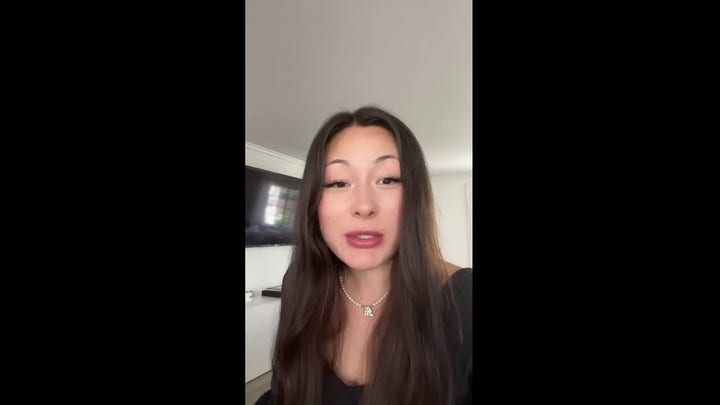 Video
Another TikToker using the handle @artofethereality, posted a video in which she turned around and confronted a man, identified as Crowder, she found crouched behind her at the Burbank Barnes & Noble that she said she recorded in March.
"This is real s— us girls go through and needs to be taken seriously," she wrote in the caption.
CLICK HERE TO GET THE FOX NEWS APP
As of Friday, Crowder had not been charged in the bookstore incidents.
Glendale Police, who have repeatedly arrested Crowder over the years only to see the criminal justice system put him back on the streets, did not immediately respond to a request for comment.
They are still asking anyone with information on Crowder's potential misdeeds to contact them at 818-548-4911.
Michael Ruiz is a reporter for Fox News Digital. Story tips can be sent to [email protected] and on Twitter: @mikerreports