FIRST ON FOX: A Marine Corps veteran and frequent critic of California's homeless crisis announced Tuesday that she plans to run for Congress as Republican in 2024, promising to take a stand against the "woke ideology" permeating politics.
"I think that it's time for a Republican to step in," Kate Monroe told Fox News in an exclusive interview ahead of her announcement. "I think a lot of people, not just people on the right, are looking for us to get a little back closer to center with our policies here in San Diego."
Monroe is running for the Republican nomination to unseat Democratic Rep. Mike Levin in California's 49th Congressional District. The swing district stretches from southern Orange County to northern coastal portions of San Diego County. Prior to Levin's election in 2018, it was long represented by Republican Rep. Darrell Issa.
VETERAN VOWS TO FIGHT 'WOKE POLICIES,' FLIP BLUE CALIFORNIA DISTRICT RED: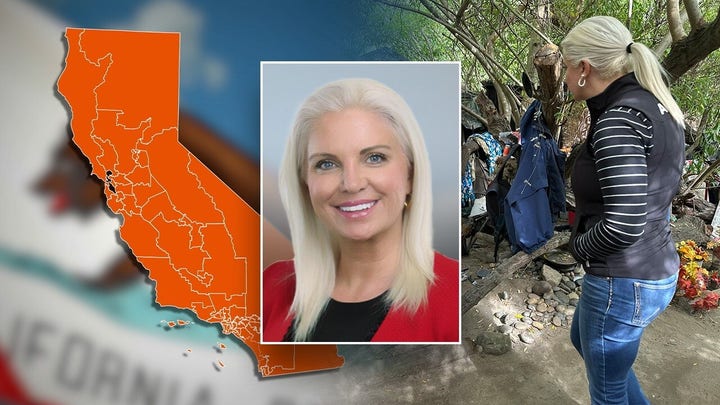 Video
WATCH MORE FOX NEWS DIGITAL ORIGINALS HERE
"We're facing a lot of the woke ideology. A lot of policies that have changed here in San Diego have led us to a place where it's not as safe in San Diego as it once was," Monroe said. Crime spiked in San Diego in 2021, as with many major cities. Recent police data show many categories of crime receding, except for burglary and vehicle theft.
The region has found itself in the spotlight most recently for its homeless crisis. Monroe has spent the last several months calling attention to homelessness in San Diego and surrounding areas, interviewing those living on the streets and sharing the videos online.
"There is a homeless-demic in every state almost," she said. "It's not just here in San Diego, it's not just in Portland or Seattle. It's everywhere."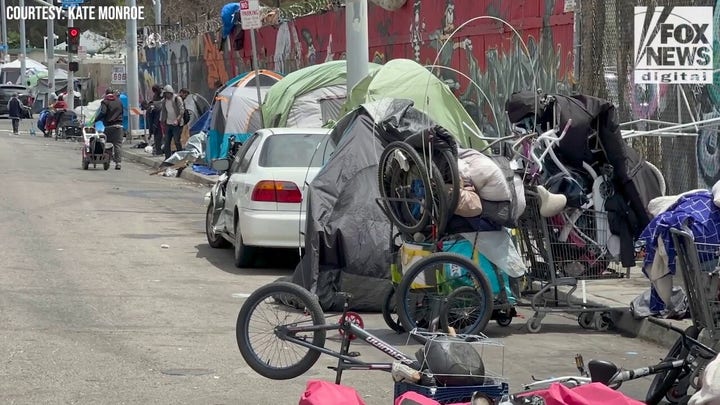 Video
CALIFORNIA MAYOR CRITICIZES PROP 47 AFTER 7-ELEVEN SIKH EMPLOYEES BEAT ALLEGED THIEF
Monroe has suggested a tailored approach to homelessness, identifying and helping those she calls "circumstantially homeless" — pushed to the streets after a financial hit or other life event — get back on their feet. Then the focus could shift to those with mental health issues and, lastly, those suffering from severe drug addiction whom she says are a bad fit for the "housing first" approach that's popular in California and the West Coast.
"When Kate Monroe wanted to understand our homeless crisis, she did what others will never do," said Kevin Dahlgren, who documents Oregon's drug and homelessness troubles. "She put on her boots, rolled up her sleeves and did extensive homeless outreach. She has been to multiple encampments, interviewed dozens and seen first hand the complete chaos and, in her words, the 'malicious neglect' occurring with the homeless."
While Monroe is a newcomer to national politics, she's looking to lean on her experience as an entrepreneur — she is the CEO of VetComm, which has a nonprofit arm helping homeless veterans obtain disability compensation and transition into housing — and become the first female Marine Corps veteran in Congress.
San Diego County is home to nearly a quarter of a million veterans and more than 100,000 active duty military members, and Marine Corps Base Camp Pendleton lies in the heart of the 49th Congressional District.
While she commends the Department of Veterans Affairs for making strides in recent years, Monroe said there's still work to be done improving wait times and quality of care.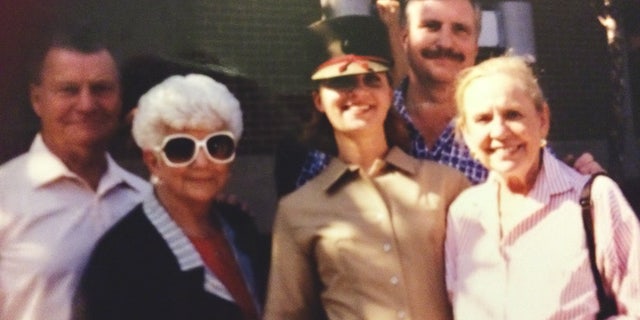 If elected, Kate Monroe says she would be the first female Marine Corps veteran in Congress. (Courtesy Kate Monroe)
PAID TO FAIL? SAN DIEGO BUSINESS OWNER CRITICIZES COSTLY PLAN TO BUY HOTELS TO HOUSE HOMELESS, 'HUGE FAILURE'
Monroe said in discussions with potential voters, she found "99% of people care about the same thing."
"People care about safety for their children, for their health, for the border, for the economy," she said. "That is what we need to be focused on, not only here in San Diego and Orange County, but as a nation. We need to pull ourselves back together and realize what's actually important."
She wants to see a return to the "America first" mentality in politics.
"We are the greatest nation. People still wanna move here in droves. And all we do as Americans is whine about it," Monroe said. "We gotta take our blinders off and look around and realize what we have and that it's worth protecting."
CLICK HERE TO GET THE FOX NEWS APP
Two other business professionals have already tossed their hats into the Republican ring: Matt Gunderson, who is coming off an unsuccessful state Senate bid last year; and Sheryl Adams, who spent her career at corporate titans including Ford, General Motors and Hyundai.
To hear more from Monroe, click here.
Ramiro Vargas contributed to the accompanying video